ENGLEWOOD, Colo. --Seven players are eligible for the 2015 NFL Supplemental Draft, which will take place beginning at 11 a.m. MDT on July 9.
•OT Isaiah Battle, Clemson
•DE Darrius Caldwell, West Georgia
•DE Eric Eiland, Houston
•TE Sean McQuillan, Connecticut
•DB Kevin Short, Fort Scott (Kan.) C.C.
•DT Dalvon Stuckey, West Georgia
•WR Adrian Wilkins, N.C. Central
There are seven rounds to the supplemental draft, but they are conducted in a manner far different than the spring draft extravaganza. The draft order is determined by a weighted lottery. A "round" lasts 10 minutes, with teams emailing the league in each round if they want to participate and select a player. If two teams select the same player in the same round, the team with the higher priority as determined by the lottery gets the player -- and forfeits its selection in the corresponding round of the 2016 NFL Draft.
Of this year's eligble players, Battle is by far the most likely to see a team sacrifice one of its 2016 draft picks for his services. The 6-foot-6, 300-pounder worked at both tackle spots for Clemson, starting 15 games over the last two seasons. Battle's potential as a left tackle also helps his status.
Battle said last week that he had to enter the supplemental draft because he had "some family matters to address," including the impending birth of his child. However, there were reports that he was recently found in possession of marijuana when he was stopped for a traffic violation.
Although he's raw and has some discipline concerns, his quickness, footwork and the potential to add 10 to 20 pounds to his frame could make him the first supplemental pick since 2012, when the Cleveland Browns used a second-round choice on talented but troubled wide receiver Josh Gordon -- the 11th player selected in an 11-year run of the supplemental draft.
Gordon represented the end of a run of 11 supplemental selections in 11 drafts from 2002-12.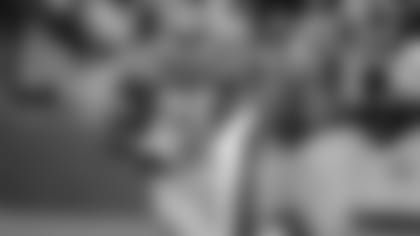 The supplemental draft hit its apex in 1989, when teams selected five players -- three of which involved forfeiture of first-round picks in the 1990 draft. The Broncos were one of the three teams to use a first-round slot on a player, picking Alabama tailback Bobby Humphrey, who became the Broncos' first 1,000-yard runner since 1984 and helped the team to its third AFC title in four years.
Humphrey remains the Broncos' only supplemental draft choice. His career petered out after a 1991 contract holdout, and the mixed results of the other two first-round picks in 1989 -- quarterbacks Steve Walsh (Dallas Cowboys) and Timm Rosenbach (Phoenix Cardinals) -- helped contribute to the decline of emphasis on the supplemental draft.
No team has used a first-round pick on a supplemental choice since the New York Giants selected Duke quarterback Dave Brown in 1992. He played 10 seasons, but with a 44-to-58 touchdown-to-interception ratio and a 67.9 career quarterback rating, he did not live up to his first-round status.
Since Brown, the highest supplemental selections have been second-rounders: DE Darren Mickell (Kansas City, 1992), OT Mike Wahle (Green Bay, 1998), NT Jamal Williams (San Diego, 1998), RB Tony Hollings (Houston, 2003) and Gordon (Cleveland, 2012).