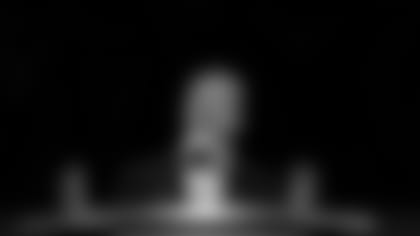 MINNEAPOLIS --NFL Commissioner Roger Goodell reaffirmed that the Broncos' ownership structure through the Pat Bowlen Trust remains viable and in full compliance with league guidelines at his annual state-of-the-league press conference Wednesday.
"They are in compliance with our rules. They have been very thoughtful. They have done a terrific job of leading that franchise over the last several years as Pat's focused on his health issues," Goodell said.
"I think Pat put that in place because of the case and the focus and the importance of the Broncos to him and making sure that it continued to be in the right hands and with the right kind of leadership."
Bowlen stepped away from day-to-day stewardship of the Broncos in July 2014 to focus on his battle with Alzheimer's disease. He established the trust to ensure the franchise's smooth operation and a succession plan to pass the team to one of his children when one emerged to be ready to run the organization.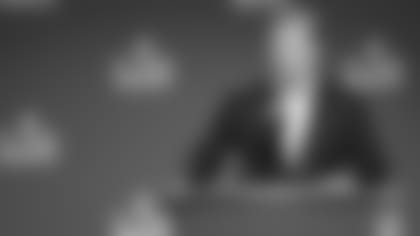 "The focus is what Pat Bowlen wanted and how he set this up. Having been very close to Pat, I care very much about him, his family [and] his health," Goodell said. "He was an extraordinarily important person to the NFL when he was active in the league."
In on-field matters, Goodell spoke at length about the definition of a catch, in light of numerous controversial rulings in recent seasons, particularly in the final moments of the Patriots-Steelers game in Week 15.
"I think we can clarify this rule," Goodell said. "I'm not going to tell you that there won't be controversy, but I think that we can get to a much better place."
That means focusing less on how such situations are called on the field and more on ensuring the rule is clearly worded in the rule book.
"I will tell you that I think a lot of the focus for us in the offseason will be in the rule book," Goodell said. "You look at the catch/no-catch rule. The officials are officiating that correctly. What we have to do is find a rule that we think is going to address what we think should be a catch in the league."
Goodell said that the league hosted a group of coaches, officials and Hall of Fame players at the NFL office this month to look at approximately 150 plays to begin debating the catch issue.
"There will be a lot of focus on going to the ground, which has been part of the focus in respect to that rule," Goodell added later. "We have a lot of opportunity to get this rule right."
Goodell also emphasized that continuing to improve the pace of play remains a priority. The league adjusted the timing protocol for halftime and the points at which commercial breaks were placed during game play in order to improve the flow of the game and prevent breaks from being stacked near each other too often, particularly around kickoffs.
Instant-replay reviews can disrupt the flow. Some reviews are necessary -- specifically those that correct "obvious" missed calls. But Goodell said the overall number of reviews needs to be examined.
"We did have more replay interruptions this year, and I think that's something we've got to look at and we can improve on. They were reduced in time," Goodell said.
"We spend a great deal of time in the offseason on game presentation. How do we make our game more attractive, less stoppages, shorter stoppages when they do occur, whether they're commercial or otherwise? And I think that's one of the things we're going to focus on: How do we do the replay in a way that will ensure correcting an obvious mistake but make sure that it doesn't interrupt the flow of the game?"
The NFL's commissioner stopped by the Pat Bowlen Fieldhouse for a town hall meeting with nearly 100 Broncos fans. (Photos by Gabriel Christus)