ENGLEWOOD, Colo. --The Broncos couldn't keep their entire defense together.
But by ensuring the return of DeMarcus Ware, they kept a key component and ensured that they will possess the deepest stable of edge rushers in the league for 2016.
According to reports, Ware restructured his deal with the team on Saturday.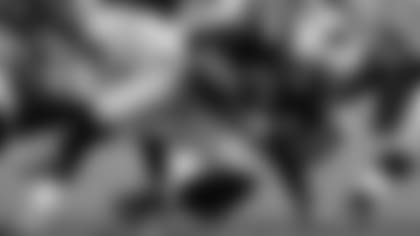 The restructure meshes well with Ware's evolving role as he heads into his 12th NFL season. Last year, a back injury flared up twice during the season, sidelining him for five full games and parts of two others. Despite that injury, he did enough during the nine full games and parts of two others he played to earn a Pro Bowl nod.
But when he returned in December against Oakland, he was brought back slowly, with the coaches incrementally increasing his workload. In the playoffs, he was used in most of the highest-leverage situations, particularly on third downs and in close-and-late scenarios against the Steelers and Patriots.
The results were dazzling: a league-leading total of 12 quarterback hits, along with 3.5 sacks and four tackles for losses in the postseason.
With the emergence of Shaquil Barrett and Shane Ray, the Broncos can ensure something that few other teams can: a chance for Ware to take breathers and received monitored repetitions to extend his effectiveness.
And with Von Miller set to return opposite Ware, the Broncos will have the league's most accomplished pair of bookend rushers, with a likely Hall of Famer on one side and the reigning Super Bowl MVP on the other.
All of that doesn't even account for the leadership Ware provides on the sideline and in the locker room. With Peyton Manning's retirement, Ware's presence in guiding the team will be more crucial than ever.
Further, the Broncos ensure that all of their defensive Pro Bowlers from the last two seasons will return: Ware, Miller, safety T.J. Ward and cornerbacks Aqib Talib and Chris Harris Jr.
They have all of their edge rushers back. They have all of their cornerbacks set to return. With that assortment of standouts, plus both starting safeties, Wade Phillips' defense could once again be the league's best.
DeMarcus Ware's strip sack of Packers QB Aaron Rodgers, one frame at a time. (photos by Gabriel Christus unless otherwise noted)