ENGLEWOOD, Colo. --Play every snap on a league-minimum contract, and you're going to be in line for a big bonus.
For center Matt Paradis, the bonus he received through the league's performance-based bonus program was the largest in the NFL for the 2015 season: a tidy $391,647.56, according to mulitple reports. It was the largest ever issued under the program and just under $18,000 larger than the previous standard set by Buffalo tackle Seantrel Henderson last year.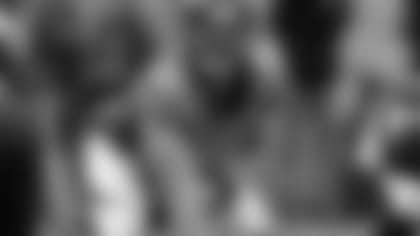 Each team league-wide receives $3,802,500 to divide among their players. Players with low base salaries and high play counts usually receive the bulk of the fund; last year, Brandon Marshall led the Broncos in performance-based pay, earning an extra $277,471.
The bonus system is designed to reward players who outplay their contracts through a "player index" formula in which his total number of snaps is divided by adjusted regular-season compensation (which includes base salary, signing bonus and incentives in the player's contract).
Marshall was again among the league leaders in performance bonuses according to reports, earning an extra $249,434.22 for his work in 2015.