It was just one month after the 2003 season came to a close.
Denver's Clinton Portis was coming off of back-to-back 1,500-yard rushing seasons. Washington's Champ Bailey had just completed his fifth NFL campaign, having already accumulated 18 interceptions.
Combined, they had been to five Pro Bowls. And they were about to swap teams.
"I can't name a better trade that happened in the NFL since then," Portis said.
On March 4, 2004, the Broncos traded Portis to the Redskins in exchange for Bailey and a second-round pick, which the team used on running back Tatum Bell.
It remains arguably the biggest player-for-player trade in NFL history, and is still one of the most memorable almost 10 years later.
"What was shocking to me was that the trade was going to be for him and we were going to get traded, because I'd never seen anything like that," Bailey said. "I'd seen people get traded for draft picks and stuff, but usually players – Pro-Bowl players, at least – don't get traded like that."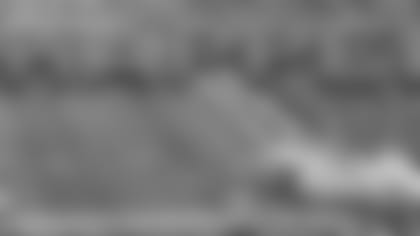 So how did one of the biggest trades in NFL history come to be?
"The shocking thing about this is when you have two staples on each football team – with Clinton Portis being the running back that was tremendous up to that point, then Champ Bailey was a top-five pick, I believe, and had a tremendous career on the other side," said Broncos Executive Vice President of Football Operations John Elway, who wasn't working for the organization at that time, but re-signed Bailey to a four-year deal as one of his first orders of business when he joined the front office in 2011.
"So a lot of times they don't ever get discussed. Sometimes you're amazed with the fact that this idea got brought up. Who brought it up, to me, is the intriguing part."
It all started at the Senior Bowl.
The Broncos personnel staff was watching some of the top college prospects practice from their usual seats at the top of the bleachers in Mobile, Ala. Then, Jack Reale – the agent for Bailey and a number of other players, including then-Broncos kicker Jason Elam – joined the group in the stands.
"The genesis of the whole thing was Jack Reale walking up the steps to the top of Ladd Peebles (Stadium), where we always sat as a group, and saying, 'Ted, I need to talk to you,'" then-Broncos General Manager Ted Sundquist said.
Reale had built a relationship with the Broncos through Elam's recent contract negotiations, and he relayed the news that the Redskins were going to place the franchise tag on Bailey.
"I'm not sure what stimulated it from the Redskins' point of view," Reale said. "I don't know whether it was the reality that from a cap standpoint they felt they couldn't do a contract that his performance merited or whether there was some other reason. But I think they were in a real tight spot cap-wise."
So the Broncos determined they would contact the Redskins and explore the possibility of a trade.
"As soon as I got back, I was like, 'Alright, Coach (Mike Shanahan), here's the deal. You're not going to believe what just happened,'" Sundquist recalled.
Less than a month later, a Broncos contingent was at the Super Bowl in a suite that Redskins Owner Dan Snyder happened to occupy as well. The opportunity was there to discuss the possibility of a trade.
"It's just funny, the timing, how everything went down," Sundquist said. "It's just kind of the stars aligning, you know?"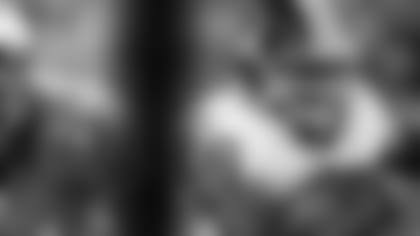 The Redskins, meanwhile, were very interested in Portis.
Shanahan believed at the time that Portis' desire for a new contract might result in an extended holdout, and he said it could've taken "a lot of time to get things done."
The way the running back remembers it, he was at the Pro Bowl in Honolulu, participating in an interview with reporter Adam Schefter along with the rest of the Broncos' Pro Bowlers.
"The next thing I knew, it was breaking news that I wanted out of Denver, which was not my stance," Portis said.
Still, he got word that he was able to test the trade market, and the first team that came to mind was Washington.
"The only team that I was willing to attempt was the Washington Redskins, which I didn't feel like passed over me in the draft," the former second-round pick recalled.
On Bailey's side, he knew throughout the 2003 season that there were "problems" in negotiating a new contract with the Redskins, but he didn't pay attention to it until the season was over.
By then, he realized that a trade "might get brewing."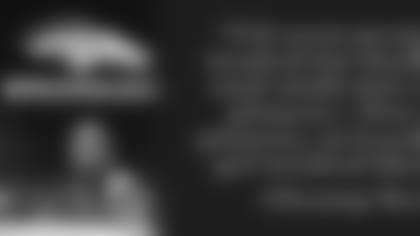 He didn't feel like he had any say as to where he would head in the trade, but was "absolutely" happy when Denver arose as a potential suitor.
"The only thing I had control over was I didn't have to sign the contract," Bailey said. "I had to sign the franchise tag in order to get it done. If I didn't like the deal, I wouldn't have done it."
"At that point, Champ thought about it and decided that Denver was the place that he wanted to go," Reale added. "The Broncos felt that the Redskins put together a package that was just too good to be true. I mean, they got Champ Bailey and a second-round pick."
The pick was involved in the negotiations because Bailey was in the last year of his contract and Portis still had time left on his deal.
"I thought Champ was such an elite athlete and such a great person that that was the best thing for the Denver Broncos at that time," Shanahan said. "Not only were we able to get Champ, but we had a second-round draft choice as well. That's one of those opportunities that I thought we couldn't pass up."
Bailey said the extra pick was the most shocking part of the trade to him, and it certainly stood out to Portis as well.
"Knowing Champ and being a big fan of Champ since his (University of Georgia) days, I'm thinking like, 'Man, I'm getting traded for Champ Bailey?'" Portis said, pointing out his admiration for the cornerback. "This is going on my third year in the league and at that time Champ had already established himself in the NFL as one of the best. So to me it was just an honor to be in a trade with Champ Bailey. And then they also got a pick for me, so I felt like I was hot stuff."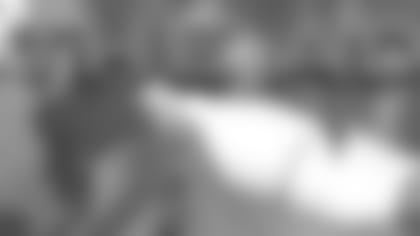 At the time of the trade, the Broncos were coming off of a postseason loss in the Wild Card Round, while the Redskins hadn't been to the playoffs since Bailey's rookie season in 1999.
"It was totally different going to an organization that hadn't won in years," Portis said. "It was an adjustment."
He left a team that had featured the likes of Shannon Sharpe, Rod Smith, Ed McCaffrey and Al Wilson. Portis credited them all as being leaders in the locker room, which made him "seventh or eighth on the totem pole."
"To come from under the wings of those guys who had such great careers in Denver and go to Washington where I was asked to become a leader at 22 was great," he said.
Meanwhile, Bailey had already established himself as a leader and force to be reckoned with on the field.
"He had gone to four straight Pro Bowls, regarded as the best player in the league at his position," Reale pointed out.
So the football side of things, as Bailey put it, came easy. The transition for him was adjusting to a new lifestyle in a new city and finding a place to live – working through the off-field changes.
"Those are the things that really make it tough," Bailey said.
Both players, needless to say, made the adjustment.
In each of his first two seasons – and four of his first five -- with the Redskins, Portis ran for at least 1,200 yards.
Bailey picked up where he left off, as well, starting all 16 games in his first season with the Broncos en route to his fifth consecutive Pro Bowl berth. He now has a dozen in his career, the most by a defensive back in NFL history.
"That trade back then was obviously a great player for a great player in Champ Bailey, he's been a tremendous asset to the Broncos for so long, and Clinton Portis went and had a good career as a running back with the Redskins," Elway said.
"You don't see that very often, but it was one of those where you had a team that was in need of some secondary help and a team that needed a top-notch running back. I think that it worked out for both teams."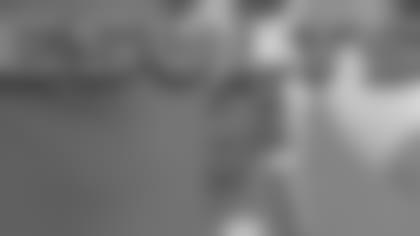 "I knew we had done something that was a big deal," Sundquist said, "especially seeing the careers of both players."
Portis officially retired in August 2012, though his final NFL season came in 2010. He rushed for 9,923 yards in his career, nearly 7,000 of which came as a Redskin. He helped lead Washington to the playoffs twice, including a trip in 2005 that featured a win in the Wild Card Round.
Bailey went to his 12th Pro Bowl after the 2012 campaign, and remains a team captain in his 15th NFL season. Denver has been to the playoffs four times so far in his tenure.
The cornerback played out the full length of the contract he signed when he was originally traded to the Broncos, and is currently signed through the 2014 season on his second Broncos contract.
"The original deal was seven years and he played out the entire deal, which is a compliment to his level of play and the Broncos organization in terms of the way they've handled him as a player and a leader on the team," Reale said.
With the Broncos, he has accumulated more than 600 tackles, 34 interceptions, seven forced fumbles and nearly 140 passes defensed.
"When you start putting the team together, from management on down, it takes leadership," Head Coach John Fox said of Bailey's impact on the Broncos. "He's a great teammate. I know I have a lot of respect for him and what he's done for this organization just in my time, and I've only been here going on my third season."
Now in his 10th year as a Bronco, Bailey has been to the Pro Bowl in all but one season with the club. That year, he was still voted an alternate despite missing seven games with a groin injury.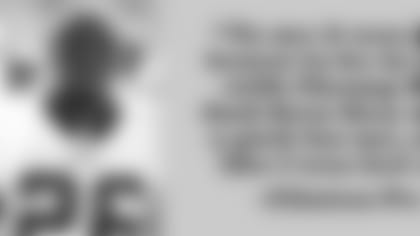 In 2013, Bailey missed the first five games of the year with a foot injury suffered in the preseason – an injury he aggravated against the Colts in Week 7, calling it "a minor setback."
Fox described him as "week-to-week," and Bailey's agent said the cornerback is itching to get back on the field.
"The good news is that it's given the young guys a chance to play, get better, improve the depth on the team and of course he's there every day," Reale said. "He's working with them and he's working through his rehab, going to meetings and everything and staying tuned in.
"He's just very disappointed because he's anxious to get back and feels like this is a really good team and he wants to be a part of it. He's a competitor and wants to get out there."
Injury or not, the fact that Bailey is still playing at a high level led the cornerback to say that "we got the most of the deal."
Regardless, Portis believes the trade benefitted both players.
"I don't think either one of us regrets the trade. I think it's something that bettered both of our lives," Portis said. "He was able to go and find a home in Denver and I was able to go and find a home in D.C."
At his introductory press conference as a Bronco, Bailey said he wanted to be "the best ever."
Now, nearly 10 years later, Fox called Bailey a first-ballot Hall of Famer. To Portis, that's one of the most important aspects of the entire ordeal.
"I think Champ will definitely go down as a Hall of Famer and one of the best corners to ever play the game. For myself, who knows -- it's up to the people to decide," Portis said.
"I know I got traded for a legend and a Hall of Famer. So I'm cool with that."