*#BroncosCamp begins on Thursday, July 27, and there are plenty of reasons to head on down to UCHealth Training Center for the first practice — or any of the 13 others this fall. Read on to discover just one of the many things that makes training camp the place to be for Broncos fans of all ages. *
Play catch with Demaryius Thomas and Emmanuel Sanders!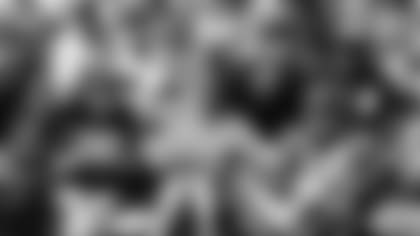 Planning on getting to training camp early? You could be in for the surprise of your life.
Plenty of lucky fans – especially the youngest members of Broncos Country – have gotten singled out by players like wide receivers Demaryius Thomas and Emmanuel Sanders. What happens next is just part of what makes #BroncosCamp the place to be in the summer.
During breaks in the action, the pair of wide receivers has tended to toss the football back and forth with lucky fans. Not picked to play catch? You still could be on the receiving end of a high five as a Broncos receiver runs down the rope line following a touchdown.
At training camp, you're not just watching the action -- you're part of the action.