#BroncosCamp begins on Thursday, July 27, and there are plenty of reasons to head on down to UCHealth Training Center for the first practice — or any of the 13 others this fall. Read on to discover just one of the many things that makes training camp the place to be for Broncos fans of all ages.
Try out the options at a newly added food truck!
Hungry for football? Training camp is just around the corner.
Hungry for, well, food? Food trucks are the latest addition to Denver Broncos training camp.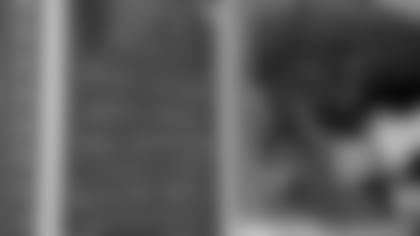 The west side of the Pat Bowlen Fieldhouse will feature a variety of food options from around the Denver metro area, and fans will be able to purchase meals after a day watching the Broncos.
Meals purchased from food trucks will not be permitted inside the practice field gates, but fans can still bring in food and non-alcoholic beverages in small individual quantities.
If training camp isn't enough to satisfy your appetite — for food and for hanging out with the Broncos — consider buying a ticket for September's Taste of the Broncos.
The third annual event brings together Denver's most respected chefs for a unique charity event on the Noble Energy Sports Legends Mall outside Sports Authority Field at Mile High.
The outdoor, tailgate-style party has helped the Broncos donate money for more than 525,000 meals through the Food Bank of the Rockies.