ENGLEWOOD, Colo. --Happy New League Year!
With the 24th year of the current free-agency system set to begin with signings that can be made official beginning Wednesday at 2 p.m. MST, let's take a look back at the 10 best veteran free-agent classes in Broncos history: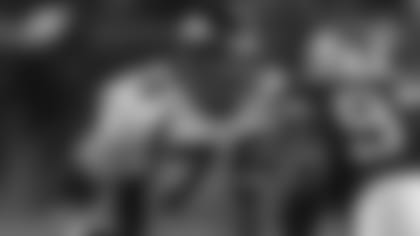 Everyone went a bit crazy in the first year of unrestricted free agency after the four-year toes-in-the-water experiment of Plan B free agency. Denver unearthed some solid contributors, including RB Rod Bernstine, LB Dave Wyman and guard Brian Habib, who started in Super Bowl XXXII.
A trade that year also brought All-Pro Gary Zimmerman. The result was a trip to the playoffs in Wade Phillips' first year as head coach.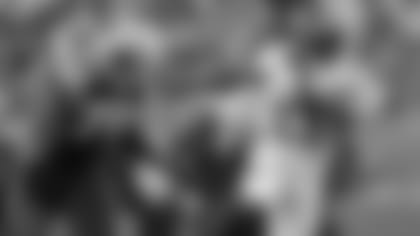 Willis McGahee was the star of the group, and arguably the Broncos' MVP as they doubled their win total and eked out an AFC West crown from a quartet that lacked a viable Super Bowl contender.
After eight seasons, McGahee appeared to be destined only for short-yardage work after Baltimore cut him, but he became the Broncos' primary running back within the first month of the season and carried the offense, finishing with a Pro Bowl selection as the leader of the league's top-ranked ground game.
He was surrounded by solid, value-minded pickups like TEs Daniel Fells and Dante Rosario, DE Derrick Harvey and DT Ty Warren, whose Broncos career was torpedoed by injuries.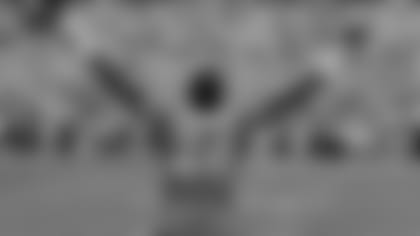 With the Broncos' cap space gobbled up by re-signings of Demaryius Thomas and Chris Harris Jr. and the fifth-year option given to Von Miller, John Elway and Gary Kubiak had to look for value.
Kubiak's familiarity with ex-Ravens Owen Daniels and Darian Stewart proved vital; Daniels provided the Broncos' only touchdowns in the 2015 AFC Championship Game, and Stewart had a breakthrough season that included a game-saving interception in the season opener against Baltimore.
DEs Vance Walker and Antonio Smith were good value signings, with Walker proving particularly valuable in the wake of Derek Wolfe's suspension, and May signee Ryan Harris and August pickup Evan Mathis provided needed stability to an offensive line that would lose its top two tackles before the end of September.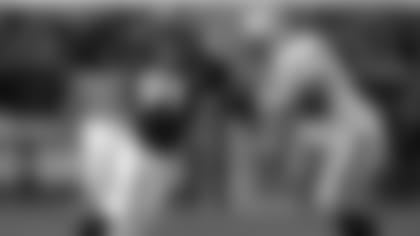 The Broncos signed seven unrestricted free agents, but two jumped off the page: Alfred Williams and Bill Romanowski. Williams not only provided pass-rush punch and stoutness on the edge, but a fierce local pride and a sense of history.
No one was prouder to represent the state of Colorado on the NFL stage than Big Al, and it showed; he quickly became a leader and a flashpoint for the defense. Williams was joined by Romanowski, whose ferocity was unmatched in the center of the defense.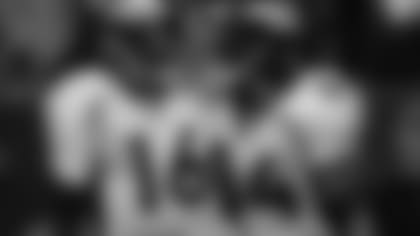 Daryl Gardener was a big miss who was gone within a year, but Jake Plummer provided an immediate upgrade at quarterback, going 40-18 as the starter over four seasons and restoring the Broncos to contention. The Broncos also unearthed safety Nick "Train Wreck" Ferguson; he was working as a coaching intern during NFL Europe training camp when the Broncos worked him out.
They subsequently signed him and he would play five seasons, eventually forming one of the league's best safety duos alongside John Lynch during the 13-3 season of 2005. Lynch would come aboard a year later, but that class just missed the top 10.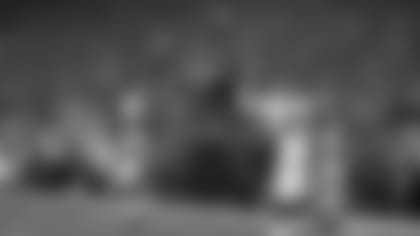 A 13-man class of unrestricted free agents was highlighted by players who brought an infusion of toughness to a team that needed just one more push over the top after its crushing divisional-round upset loss to Jacksonville that January. On offense, that edge came from FB Howard Griffith, fresh from helping the Panthers to a breakthrough 12-4 season in their second year of existence; he blasted holes to spring Terrell Davis to his two best seasons in 1997 and 1998.
Defensively, massive DT Keith Traylor, 10th-year pass rusher Neil Smith and cornerback/punt returner Darrien Gordon provided a punch that helped create explosive plays. They helped ensure the success of coordinator Greg Robinson's defensive equation: surrender yards, but generate takeaways and pressure. Gordon also had the game-saving pass breakup in the divisional-round win at Kansas City en route to the Broncos' first world championship.
Veteran OT Harry Swayne was also a solid contributor and started at right tackle in Super Bowl XXXIII.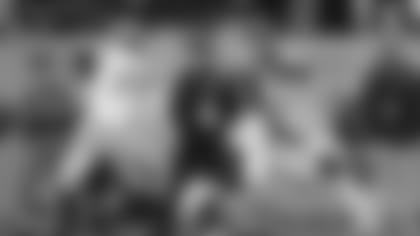 Louis Vasquez was widely thought to be the second-best guard in the class behind Andy Levitre, but he ended up being at the head of the 2013 free-agency class, earning All-Pro honors. Wes Welker delivered as a slot receiver before age and multiple concussions helped derail him.
But this class was also about value: Terrance Knighton outplayed his contract and became a force at nose tackle, while the Broncos got the last good season out of post-draft signee Shaun Phillips; he finished with 10 sacks and proved crucial as the defense played seven regular-season games and the entire postseason without Von Miller.
CB Dominique Rodgers-Cromartie also had a career year after signing a one-year deal; he and Chris Harris Jr. ensured the Broncos could withstand injuries to Champ Bailey.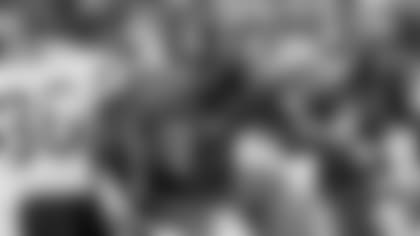 An underrated class that helped make the 46-10, two-Lombardis run of 1996-98 possible.
The headline purchase of that year's shopping spree four-time first- or second-team All-Pro DT Michael Dean Perry, wasn't even on the roster by the time the Broncos made it to Qualcomm Stadium for Super Bowl XXXII. But WR Ed McCaffrey and guard Mark Schlereth were, along with contributors like DTs Maa Tanuvasa and Mike Lodish and OL David Diaz-Infante.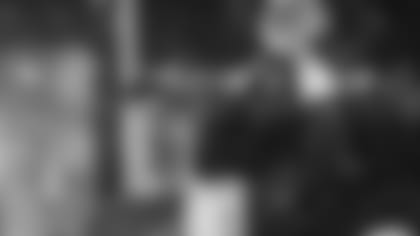 This is almost entirely Peyton Manning, who sits alongside Reggie White (Green Bay, 1993), Drew Brees (New Orleans, 2006) and Charles Woodson (Green Bay, 2006) as the best free-agent signings since the current system was implemented in 1993.
But it wasn't just Manning: TEs Joel Dreessen and Jacob Tamme were solid, safety Mike Adams provided depth that the Broncos needed after injuries derailed Quinton Carter's promising career, and even though Tracy Porter lasted only a year, his pick-six in Week 1 of the 2012 season ensured the Manning era would get off to a flying start.
Denver also got good value by bringing back two former contributors: WR Brandon Stokley, who established a home in Colorado during his previous Broncos stint, and CU alum Justin Bannan, who worked at nose tackle in 2010.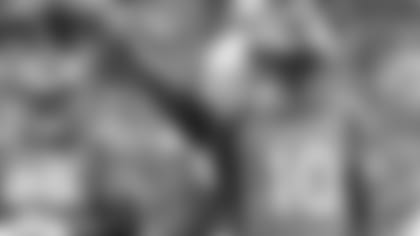 In the span of five days, the Broncos brought safety T.J. Ward, DE/OLB DeMarcus Ware, CB Aqib Talib and WR Emmanuel Sanders, as John Elway looked to build a more explosive defense and replace WR Eric Decker, who was off to a big contract with the New York Jets.
Sanders elevated the production from the No. 2 receiving spot, and Ware, Talib and Ward were crucial components of one of the five best defenses since pass defense and blocking rules were overhauled in 1978. Each has been selected for the Pro Bowl since joining the Broncos.
Will Montgomery, who would start at center in the second half of the 2014 season, and Marvin Austin, a rotational defensive tackle who had some flashes of brilliance before encountering back trouble, rounded out a balanced class that will be remembered as one that helped the Broncos get over the top for their third Lombardi Trophy.