ENGLEWOOD, Colo. --Executive vice president/general manager John Elway described the tight end position as "in flux," and it would be hard to disagree after a season that was at times promising and frustrating for the team's complement of tight ends.
"We've got to get better there," Elway said at the NFL Scouting Combine.
Owen Daniels came up big in key moments, particularly in the AFC Championship, when he scored both of the Broncos' touchdowns in a 20-18 win. But the Broncos would like to get more out of Virgil Green, who signed a three-year contract last year, and plan to integrate Jeff Heuerman heavily into the offense after he recovered from a torn anterior cruciate ligament he suffered in rookie camp last May.
Vernon Davis will test the market, and while the Broncos will entertain the notion of bringing him back after acquiring him in a trade, any team that signs him will have to hope that the spate of drops he endured in a frustrating December fades away. Davis' overall drop percentage of 7.32 percent is near the league average at his position, but his drops came at crucial, frustrating times.
Beyond Davis, who are the best available tight ends?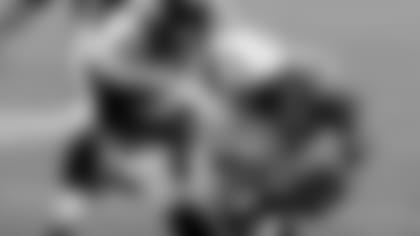 1. Antonio Gates, San Diego:Gates has said he wants to stay with the Chargers, and after 13 seasons, it's hard to imagine the future Hall of Famer playing without a lightning bolt on his helmet.
He remains one of the league's most consistent and effective red-zone weapons, moves the chains at a healthy clip and although he missed five games last year, he's missed just 10 overall in the last five seasons.
2. Ladarius Green, San Diego:Green is an effective complement who could be in line for a bigger role after moving the chains on 64.86 percent of his receptions last year, fourth-best among the 32 tight ends with at least 30 catches. His production has steadily increased throughout his career, and he's ready to be a team's No. 1 tight end.
3. Benjamin Watson, New Orleans:No tight end with at least 40 receptions last year averaged more yardage after the catch than Watson, who was a key component of the Saints' still-formidable aerial attack. Watson logged career highs in receptions, yardage and touchdown receptions in his 12th NFL season, and at 35, appears to still have some gas left in his tank. It's unlikely he gets more than a one-year contract, but for a team searching for immediate production and locker-room leadership, Watson will fit the bill.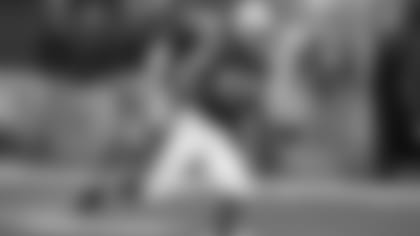 4. Coby Fleener, Indianapolis:The expectations for Fleener coming out of Stanford were high -- perhaps unfairly so. He has been a capable receiver, although it would help if he moved the chains at a better clip; just 42.6 percent of his 2015 receptions resulted in first downs, the worst rate among the 23 tight ends with at least 40 receptions last season.
5. Dwayne Allen, Indianapolis:Injuries have held Allen back; he's missed 21 games in the last three seasons -- with at least three games missed each season in that span. Allen is arguably the best blocking tight end in this class, and although he wasn't used extensively as a pass-catcher last year, he's effective in that area of his game, too.
6. Zach Miller, Chicago:With steady hands (he had no drops last season), Miller re-emerged last year with career highs in receptions, yardage and touchdowns, with half of his 34 receptions moving the chains. Although he's 31, he's younger than his years, because injuries prevented him from taking a regular-season snap from 2012-14.
7. Jared Cook, ex-Los Angeles:Cook was a big-money disappointment in his years in St. Louis, and didn't score a touchdown last year on 39 receptions while dropping 10 passes, according to ProFootballFocus.com's calculations.
Per Spotrac.com, Cook ended up making $21,000,000 for three seasons in St. Louis that saw a per-season average of 47.3 receptions for 595.3 yards and 2.67 touchdowns. Those are solid numbers, and with capable blocking skills, he will help someone -- and likely at much better value than the Rams received.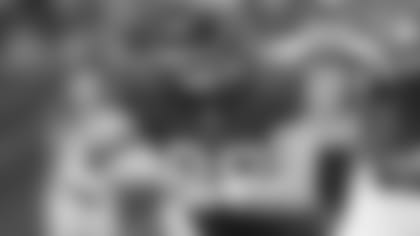 8. Garrett Graham, ex-Houston:He struggled in Bill O'Brien's offensive scheme, and his numbers took a precipitous decline from where they stood when he worked under Gary Kubiak, when he reached a peak of 26 receptions for 545 yards and five touchdowns during the 2013 season.
9. Jermaine Gresham, Arizona:A late-offseason signee last year because of a herniated disc, Gresham was an frequent target, although with 72.2 percent of his 18 receptions moving the sticks, he had the sixth-highest first-down rate among tight ends with at least 10 receptions. He should draw some interest as a rotational tight end.
10. Marcedes Lewis, Jacksonville:Although he remains capable, after 10 seasons his best fit will be in a situation where he can play about 20-25 snaps a game. Lewis averaged 14.1 yards on his 16 receptions. He's not what he was when he racked up 10 touchdowns on 58 receptions in 2010, but he can still be effective.
Garrett Celek, San Franciscos
Jim Dray, ex-Cleveland
Rhett Ellison, Minnesota
Clay Harbor, Jacksonville
David Johnson, San Diego
Andrew Quarless, Green Bay
Larry Donnell, N.Y. Giants
Cooper Helfet, Seattle
Josh Hill, New Orleans
If you need a tight end in free agency, these are the top 10 options, ordered alphabetically and selected by DenverBroncos.com's Andrew Mason. (AP Images)