ENGLEWOOD, Colo. --The Broncos' decision to place the exclusive franchise tag on Von Miller was one of the most easily predicable moves of the NFL offseason to date.
Miller cemented his place as the best edge rusher in the game today with his five-sack rampage through the postseason, which followed the second first-team All-Pro selection of his career. Had he hit the unrestricted market, he would have been the best edge rusher to test the free-agency waters since Carolina's Julius Peppers in 2010, and perhaps the best since Reggie White in 1993, the first year of the current form of free agency.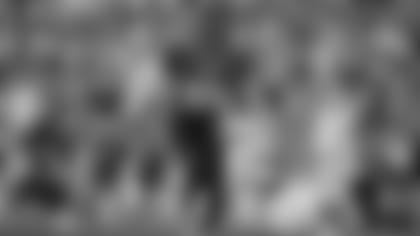 With Miller off the market, that leaves Lerentee McCray to hit the market as a restricted free agent. The Broncos must decide what level tender to use on McCray by the start of the new league year Wednesday.
Executive vice president/general manager John Elway said at the NFL Scouting Combine that he planned to talk with DeMarcus Ware about his contract. If Ware returns, the Broncos' needs on the edge are relatively non-existent; with Ware, Miller and backups Shaquil Barrett and Shane Ray, the Broncos are blessed with four quality edge rushers, a complement that allowed them to withstand injuries to Ware and Ray last year with minimal disruption.
But for those teams shopping for an outside linebacker this year, there are possibilities.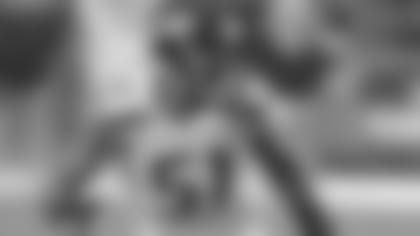 1. Bruce Irvin, Seattle:He's said that he would like to remain a Seahawk, but Seattle faces the problem the Broncos and other championship-worthy teams have: so many players doing so well that they cannot all be squeezed under the cap while getting market value for their services.
Although Irvin has plenty of speed off the edge, it hasn't translated into sacks; he has 12 in the last two seasons and 22 over the last four years. That's a respectable total, and he still has growth potential, but that good-but-not-great production could affect the Seahawks' willingness to give him a long-term deal.
2. Tamba Hali, Kansas City:After averaging 11.6 sacks per season from 2010-13, Hali's production has slipped, with just 12.5 sacks the last two years. He turned 32 in November, but he has been durable, missing just four games in his career. He's in roughly the same spot as DeMarcus Ware was two years ago, although Ware was a far more prolific sacker in his prime years.
Ware has been successful with the Broncos, even through injuries, as they've used him in key spots to maximize his effectiveness. That could be the future for Hali. The presence and potential of 2014 first-rounder Dee Ford would seem to make staying with the Chiefs a logical choice for all parties, but if another team gives Hali the kind of contract Ware received two years ago, it might lead Hali to leave the only NFL team he's known.
3. Charles Johnson, ex-Carolina:It didn't come as much of a surprise when the Panthers released him, especially after Kony Ealy began emerging as an outstanding force off the edge -- as the Broncos saw first-hand in Super Bowl 50. Although he comes off the edge, at 282 pounds he only fits as a 4-3 defensive end; that's the role he had in Carolina, where he had a double-digit sack output as recently as 2013 (11 sacks). Johnson doesn't turn 30 until July, so he should still have some production left if he can stay healthy.
4. Mike Neal, Green Bay:In a 3-4 scheme, his primary role is as an outside linebacker, but he can also move around; he's even capable of working as a defensive tackle in a pinch, where he can use his speed to his advantage. He's not spectacular, but steadiness and balanced play have value, too.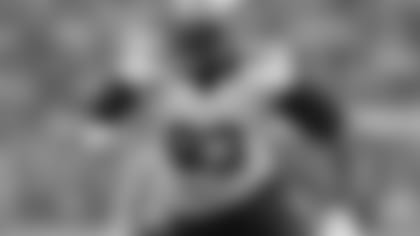 5. Junior Galette, Washington:A torn Achilles tendon suffered last summer ended Galette's season before it began, but before he was injured, he'd become one of the league's most promising edge rushers, with 22 sacks in the 2013-14 seasons while with the Saints.
There will be questions about his explosion and first step as he attempts to return from the injury, and an arrest last year leads to some other questions, as well.
6. Vincent Rey, Cincinnati:A 4-3 outside linebacker, Rey can drop into coverage and rush off the edge when the need arises. Although he's not as strong in the pass rush as others, he's stout against the run, has a nose for the football and doesn't have a hole in his game.
7. Aldon Smith, Oakland:The team that signs Smith will have to be patient; he is serving a one-year suspension that began last November, so that team will only get seven games out of him. Further, he has to go through the reinstatement process before he returns, which means he must file for reinstatement sometime within 60 days of his projected return from the suspension. Smith hasn't been the same player as he was before his off-field issues struck; 33.5 of his 47.5 career sacks came from 2011-13.
8. Tahir Whitehead, Detroit:Working as an outside linebacker in the Lions' 4-3 alignment, the 243-pounder had two sacks, five passes defensed, an interception and 37 total tackles after becoming a starter in Week 10. He's versatile and can be used at multiple linebacker spots.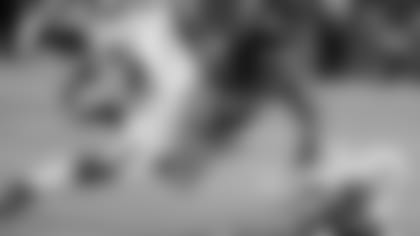 9. Adrian Clayborn, Atlanta:Promise has never become consistent production, but he had 15 quarterback hits last year after joining the Falcons. He might not be a primary pass-rusher, but he could be an ideal complement, and he should be able to get a multi-year deal.
10. Derrick Shelby, Miami:The athletic 280-pounder had two forced fumbles, an interception, four passes defensed and 3.5 sacks last year in his fourth season with the Dolphins. He filled in well after Cameron Wake tore his Achilles tendon and should get a full-time starting slot somewhere.
Kroy Biermann, Atlanta
Nigel Bradham, Buffalo
Justin Durant, ex-Atlanta
Shea McLellin, Chicago
Calvin Pace, N.Y. Jets
Nick Perry, Green Bay
O'Brien Schofield, Atlanta
Danny Lansanah, Tampa Bay
John Simon, Houston
Benson Mayowa, Oakland
Lerentee McCray, Denver