ENGLEWOOD, Colo. --Change appears imminent to the Broncos' offensive line.
Evan Mathis will hit free agency, and with pending surgery, his status could be up in the air for a while, perhaps into the summer, as was the case last year. Ryan Harris is also set to become a free agent after doing yeoman's work at left tackle following a flurry of injuries, and Tyler Polumbus will test the market after seeing rotational work at both tackle spots last year.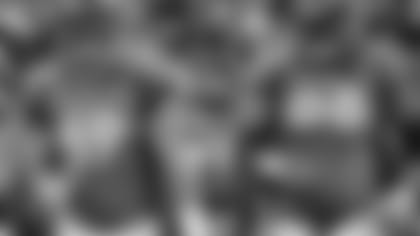 Ty Sambrailo will return and appears likely to start at one tackle spot, while questions continue to linger around left tackle Ryan Clady as he recovers from a torn anterior cruciate ligament, but has a $10.1 million cap figure.
And both John Elway and Gary Kubiak made it clear at last week's NFL Scouting Combine that the offensive line must improve after an up-and-down 2015.
"Obviously that's an area where we need to get better," Elway said. "That's going to be a focal point for us this year as we go into free agency as well as the draft."
Some of that improvement could come from younger players on hand, but as the offseason begins, it is clear the Broncos will be taking a close look at their free-agent options as they try to find improvement within the constraints of a salary cap.
Aside from the Broncos' free agents, here's how the rest of the class stacks up: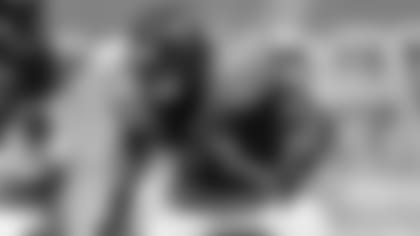 1. G/OT Kelechi Osemele, Baltimore:With Marshal Yanda at the other guard spot, Osemele was sometimes overlooked, but that's about to change.
Osemele showed his versatility by working at left tackle late last season, but his natural home is at left guard, a position at which he allowed just three sacks in the last two seasons, according to ProFootballFocus.com. He's a classic road-grader as a run blocker and will command a high price.
2. C Alex Mack, Cleveland:After voiding the last three years on his contract, Mack will test the market. But he will do so after the most frustrating two seasons of his career. A broken leg torpedoed his 2014 season, and in 2015, he didn't appear to have the same quickness and balance as he did in becoming arguably the NFL's best center prior to his injury.
Another year removed from his injury, Mack should be better. He will find no shortage of teams willing to roll the dice on a return to form.
3. RT Mitchell Schwartz, Cleveland:The Schwartz was with the Browns last season, and he teamed with left tackle Joe Thomas to give them perhaps the league's best tackle combination. Schwartz did not surrender a sack in the second half of the season, and has been an above-average pass protector on the right side since his rookie season, when he became an immediate starter.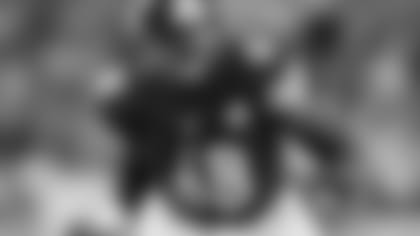 4. OT Kelvin Beachum, Pittsburgh:Beachum was emerging as one of the AFC's better left tackles before he tore his anterior cruciate ligament against the Cardinals last October.
Even though that injury will probably limit him during offseason work, his high potential -- demonstrated by his work in pass protection and his ability to spring Le'Veon Bell for plenty of runs -- will probably ensure his time on the open market is brief.
5. OT Donald Penn, Oakland:A stabilizing force at left tackle for the Raiders, the 32-year-old has been steady throughout his career and enjoyed two of his best seasons the last two years protecting quarterback Derek Carr.
Given the Raiders' cap room and the scarcity of left tackles on the market, it is a bit of a surprise that they haven't been able to re-sign him, because while they could find a comparable tackle on the open market they won't find one better -- although they could find one who's younger, which might be their plan.
6. G Alex Boone, San Francisco:Despite the 49ers' quarterback issues last year, Boone delivered another solid season working at left guard. Boone turns 29 in May and has missed just four games in the last four seasons.
7. OT Russell Okung, Seattle:At 28, he's still young enough to have his best years in front of him, but the veteran of six Seahawks seasons gave up a career-high five sacks last season, per ProFootballFocus.com.
A scarcity of left tackles on the market ensures that Okung will draw quick interest -- and it will be direct, since he is his own agent. According to CBSSports.com, Okung emailed all 32 teams in January to tell them he would undergo shoulder surgery following an injury suffered in the divisional-round loss at Carolina.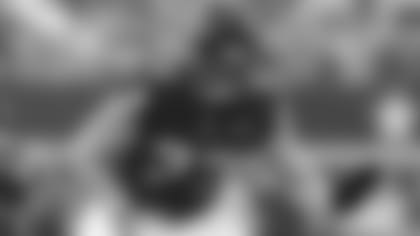 8. OT Ryan Schraeder, Atlanta (RFA):The zone-blocking intensive scheme installed by offensive coordinator Kyle Shanahan last year was exactly what was needed to unlock Schraeder's potential, playing to his quickness and agility. Schraeder became the starter midway through the 2014 season and was a bright spot during some dim stretches.
9. G Jahri Evans, ex-New Orleans:After 10 seasons as a starter, the Saints released him in a cap-saving move following a campaign in which the durable 32-year-old lineman missed more games (five) than in his first nine seasons combined (two). Working with quick-firing quarterback Drew Brees, the six-time Pro Bowler allowed just 12 sacks in the last four seasons and 27 in the last nine, according to ProFootballFocus.com.
Evans probably has at least one or two effective seasons left in him, so it will be interesting to see where he fits in the market.
10. G Richie Incognito, Buffalo:The best thing about his first season since the bullying scandal in Miami that led to his departure was this: he played well, and he played well quietly. He returned to the Pro Bowl, and as fellow Bills lineman Eric Wood
11. Jeff Allen, Kansas City:After returning to the starting lineup, Allen was perhaps the Chiefs' best offensive lineman down the stretch, helping ensure their run game had no drop-off in the wake of Jamaal Charles' season-ending injury. Although he's worked at left and right tackle, Allen's best spot by far is left guard, and he's in position for a good contract after by far the best season of his career.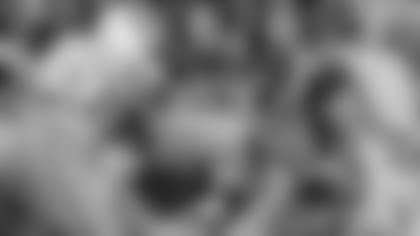 12. G Zane Beadles, ex-Jacksonville:Given the Jaguars' massive cap space, the decision to release the 2010 Broncos draft pick two years into a five-year, $30 million deal came as a bit of a surprise [or something to that effect]. Last year, Beadles struggled in pass protection; ProFootballFocus.com credited him with 30 quarterback hurries and six sacks allowed.
13. G Geoff Schwartz, ex-N.Y. Giants:Injuries have cost him 19 games in the least two seasons, and he hasn't played and started a full 16-game schedule since the 2010 season with the Panthers, his second in the league. But the 29-year-old remains one of the league's best interior run blockers -- and one of the sport's best follows on Twitter. His intelligence also ensures he can pick up a scheme quickly.
14. OT Joe Barksdale, San Diego:The lone stable element of an injury-riddled offensive line, Barksdale started all 16 games last year and provided good value after lingering on the market for over two months following his departure from St. Louis. He won't last that long and should earn the multi-year contract that eluded him in 2015.
15. G Manny Ramirez, Detroit:Ramirez was a bright spot for the Lions, particularly down the stretch, solidifying their interior as they made a 6-2 push through the second half of the season. After making a quick re-adjustment following a draft-day trade from the Broncos, Ramirez should find a spot in someone's starting lineup.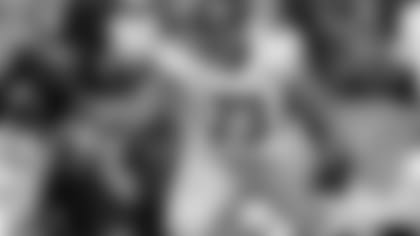 16. G Ramon Foster, Pittsburgh:The 30-year-old lineman had another solid season at left guard, and the Steelers might have to choose between him and Beachum.
17. C Stefen Wisniewski, Jacksonville:After being replaced in Oakland by free-agent pickup Rodney Hudson, Wisniewski had a good season with the Jaguars, being credited with just two sacks allowed, according to ProFootballFocus.com.
18. G Mike Harris, Minnesota:The undrafted Harris had the best season of his career in 2015, starting all 16 regular-season games at right guard. But he struggled in the playoffs against Seattle, failing to generate much push against Seattle's defensive line.
19. OT Andre Smith, Cincinnati:The last two seasons have not been kind to Smith, as he has struggled in pass blocking and with injuries. Smith has missed nine games the last two seasons and has only started all 16 games once in his career, in 2012.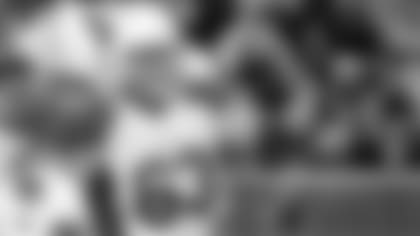 20. C Lyle Sendlein, Arizona:Whoever signs him will hope to recapture the form that made him one of the league's better centers from the late 2000s through 2013. He sometimes struggled to pick up A-gap blitzes, and Sendlein admitted to some communication issues up front last season.
OT Don Barclay, Green Bay
OT Will Beatty, ex-N.Y. Giants
OT Byron Bell, Tennessee
G Mackenzy Bernadeau, Dallas
G Brandon Brooks, Houston
OT Jermon Bushrod, ex-Chicago
G Chris Chester, Atlanta
OT Chris Clark, Houston
G/C Ben Jones, Houston
OT Jake Long, Atlanta
OT Bobby Massie, Arizona
OT Jordan Mills, Buffalo
G Amini Silatolu, Carolina
OT Donald Stephenson, Kansas City
G J.R. Sweezy, Seattle
G Craig Urbik, Buffalo
OT Eric Winston, Cincinnati
OT Jeff Adams, Houston
OT/G Alvin Bailey, Seattle
G Ronald Leary, Dallas
G Tim Lelito, New Orleans
C Patrick Lewis, Seattle
G Matt Tobin, Philadelphia
The top 20 offensive line of the 2016 free agency class, ordered alphabetically and selected by DenverBroncos.com's Andrew Mason. (AP Images)