ENGLEWOOD, Colo. --The Broncos' kicking specialists played a massive role in their run to Super Bowl 50, with Britton Colquitt deftly placing punts deep in opponents' territory and Brandon McManus drilling all 10 of his field-goal attempts, second most for a postseason run in NFL history.
Colquitt and McManus came up big when they were needed most after struggles in the regular season. McManus is an exclusive-rights free agent and will return; Colquitt heads into the fourth year of a contract that was restructured last year.
Who's on the market? Here's the top 10: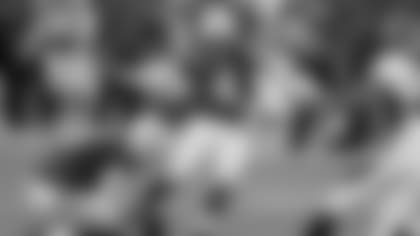 1. K Adam Vinatieri, Indianapolis:It seems unlikely that he will not be back in a Colts uniform; reports emerged that the two sides are talking about an extension. Although he struggled with the new extra-point distance, missing three of 35 attempts, he hit 92.6 percent of his field-goal attempts, the fourth-highest percentage of his 20-season career.
He turned 43 last December, but shows no signs of slowing down, as long as he doesn't have to return to kickoff duty, which he last handled in 2008.
2. K Josh Brown, N.Y. Giants:Still accurate from long range, Brown connected on 11 of 13 attempts from 40 yards or farther and missed just one of 45 extra-point attempts. He struggles on kickoffs now, with a touchback percentage of just 20.3 percent that was 26th among kickers with at least 20 kickoffs, but his continued accuracy on placekicks will ensure a place for him somewhere in 2016.
3. K Phil Dawson, San Francisco:Still among the league's most accurate kickers, Dawson hit 24 of his 27 field-goal attempts last year, missed just one extra point and was 9-of-11 on field-goal attempts of at least 40 yards. He's not really an option on kickoffs anymore, but he remains one of the league's most trustworthy kickers as he prepares for his 18th season.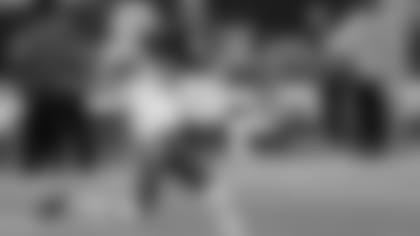 4. P Ryan Quigley, N.Y. Jets (RFA):Among the punters on the market with at least 20 punts last season, Quigley has the lowest gross and net averages; his net average of 37.0 yards placed him 30th in the league.
But among the available free agents, Quigley had a higher percentage of unreturned punts that did not go for touchbacks than anyone else; 49.3 percent of Quigley's punts were unreturned and stayed out of the end zone.
Plenty of punters can blast it. But few can place it better than Quigley.
5. P Bryan Anger, Jacksonville:Anger finished last season 21st in net average (39.48 yards) and 23rd in percentage of punts placed inside the 20 yard-line, but had a tendency to provide returnable punts; only Houston's Shane Lechler and San Diego's Mike Scifres had higher percentages of punts returned than Anger's 56.25.
6. P Jon Ryan, Seattle:A sub-par campaign left Ryan 28th in the league in gross average (37.61 yards) and 27th in touchback percentage (9.21 percent). But Ryan was also 10th-best in percentage of punts returned (42.1 percent), and was 13th-best at placing punts inside the opposing 20 yard-line.
7. P Brad Nortman, Carolina:Jordan Norwood's 61-yard punt return in Super Bowl 50 at Nortman's expense wasn't a surprise given that just 44.7 percent of his punts (regular-season and postseason) last season went unreturned and didn't reach the end zone, placing him 23rd in the league among the 32 punters with at least 20 punts. He dropped just 27.1 percent of his punts inside the 20 yard-line, 28th-best in the league.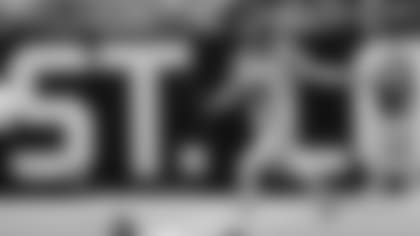 8. K Greg Zuerlein, Los Angeles:"Greg the Leg" has one of the league's strongest legs, but not one of its most accurate; he hit just eight of 17 attempts from 40 yards or more last year. But he's solid on kickoffs; his touchback percentage of 59.4 ranks 13th, although he had the advantage of benign conditions for home games in the Edward Jones Dome before the Rams decamped for L.A.
If he moves on from the Rams, it will be interesting to see if the next team can help him harness accuracy from his powerful leg.
9. K Randy Bullock, N.Y. Jets:He's overcome some early-career skittishness to become a solid kicker, hitting 82 percent of his 17 attempts this season, including six of nine from 40 yards or more. But his kickoffs are just average; his touchback percentage of 47.6 placed him 21st in the NFL among players with at least 20 kickoffs.
10. P Shane Lechler, Houston:His gross average (47.25 yards) remains elite; it was fifth-best in the league last year. But other indicators reveal signs of decline as the veteran hopes to extend his career into its 17th season.
Including the postseason, just 25 percent of his punts landed inside the opponents' 20-yard-line, third-worst in the league. Further, a league-leading 68 percent of his punts were returned, and just 26 percent of his punts were unreturned and did not end up as touchbacks, the worst figure for any punter with at least 10 punts last season.
K Kai Forbath, New Orleans
K Nick Novak, Houston
K Kyle Brindza, ex-Tampa Bay
Because Mason Crosby was re-signed, here are the top 9 (instead of 10) specialists on the free-agency market, ordered alphabetically and selected by DenverBroncos.com's Andrew Mason. (AP Images)