ENGLEWOOD, Colo. --No single area of the team faces more potential for free-agency tumult than inside linebacker.
Both starters are free agents. Danny Trevathan is unrestricted and will test the market this week; Brandon Marshall is restricted, meaning the Broncos would have seven days to match any offer he might receive.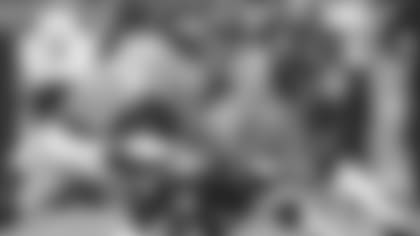 There will certainly be demand for Trevathan, and with good reason: he led the Broncos in tackles two of the last three years, and displayed his versatility with a smooth transition from working on the weak side in the 4-3 alignment to serving as an inside linebacker in Wade Phillips' 3-4 scheme.
Marshall's situation will bear close monitoring. Although the tender is likely enough to deter interest, his recent emergence and successful recovery from foot surgery could cause some teams to put out feelers, even with the potential draft-pick cost.
Executive Vice President/General Manager John Elway is confident in the Broncos' depth at the position, pointing to third-year veteran Todd Davis, who saw work in relief of both Trevathan and Marshall, as a potential starter on the inside.
But if the Broncos look to the market, there are plenty of possibilities, including the top 10 non-Broncos on the market: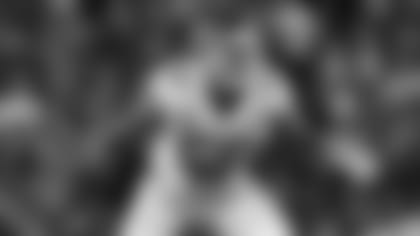 1. Derrick Johnson, Kansas City:Despite his age (33) and a recent torn Achilles tendon, Johnson remains one of the best at his craft, proficient against the run and in coverage, and still in possession of the ability to make plays on the blitz. He won't get a long-term deal, but on a one- or two-year contract, his value remains exceptional.
2. Jerrell Freeman, Indianapolis:This was his best season, and he is one of the league's best at filling a hole and wrapping up a ballcarrier. He misses few tackles, and is also not a liability in coverage. He turns 30 in May, and this is probably his only chance to make big money on the market, since he detoured through the CFL's Saskatchewan Roughriders and didn't make his NFL regular-season debut until age 26.
3. DeMeco Ryans, ex-Philadelphia:He was always a better fit in Houston's 3-4 defense than the Eagles' scheme, and his play in Philadelphia did not match up to his Texans form. Some of that is due to age; he will turn 32 during training camp this summer. But in the right scheme, he can still make an impact.
4. Zach Brown, Tennessee:By the end of the 2015 season, he was limited to sub package work, a long way from his every-down responsibilities of 2012 and 2013 before he tore a pectoral muscle in 2014. The Titans were a weak team last year at most spots, but not inside linebacker, preventing him from extensive work, but he could flourish with another shot and still has plenty of upside.
5. Rolando McClain, Dallas:He's never played all 16 games in a season, but in the last two seasons, re-established his value with the Cowboys -- and, more importantly, appears to have re-established stability away in his life as a whole. On the field, he's a three-down linebacker who is an asset in coverage, but it's because he's found a steady path off the field that he'll draw interest.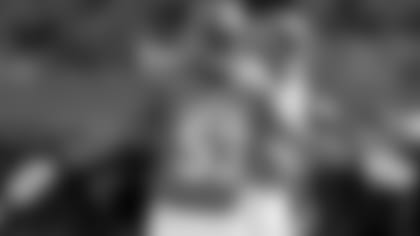 6. Craig Robertson, Cleveland:His disappointing season last year must be taken in its proper context: the 234-pounder was trying to play through an ankle injury that cost him four games. Despite his size, he has good instincts against the run, and he is an asset in coverage.
7. Daryl Smith, ex-Baltimore:Although he remains capable of every-down play, he turns 34 in April, and the team that signs him might try to limit his repetitions to increase his effective life as a player. If he can get some breaks, he can return to the effectiveness he displayed as recently as 2014.
8. Stephen Tulloch, ex-Detroit:He wasn't what he was, but he was solid, especially against the run, in his return from a torn anterior cruciate ligament. Another year removed from the injury, the 245-pounder could be an asset, even after turning 31 in January.
9. Demario Davis, N.Y. Jets:Last season was the most frustrating of his career, and he didn't look like the same without Rex Ryan. He also struggled with missed tackles, and although he can be used in blitzing situations, he needs to improve against the run, an area in which he struggled last year.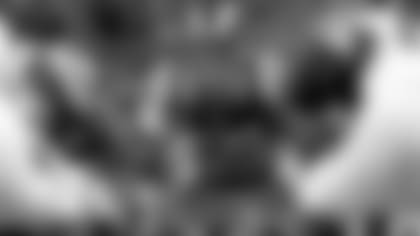 10. James Laurinaitis, ex-Los Angeles:The promise he displayed from 2009-11 is a long way off. He's durable, hasn't missed a game in his career and has been good for 100 total tackles each season, but an increasing number of those tackles have come from behind.
Donald Butler, San Diego
Kavell Conner, San Diego
David Hawthorne, New Orleans
Erin Henderson, Minnesota
Jamari Lattimore, N.Y. Jets
Keenan Robinson, Washington
Sean Spence, Pittsburgh
Restricted free agents of note:
Brandon Marshall, Denver
Ty Powell, Buffalo
Paul Worrilow, Atlanta