ENGLEWOOD, Colo. --It didn't take long for reports of a massive contract for Malik Jackson to surface.
Nothing will be finalized until at least 2 p.m. MST on Wednesday, but to no one's surprise, speculation of a deal with the Jaguars dominated the only full day of the legal tampering period.
Placing the franchise tag on Jackson was something that the Broncos considered, Executive Vice President/John Elway said at the NFL Scouting Combine. However, that could only happen if the team came to a long-term agreement with OLB Von Miller; when that did not happen, the Broncos used the tag on Miller, freeing Jackson to test the market.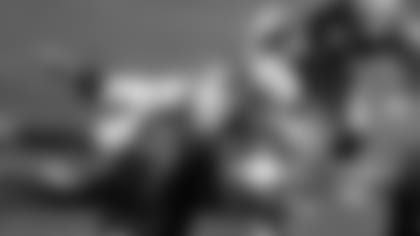 The massive contract reportedly offered to Jackson also reveals that the Broncos likely got a huge bargain when they re-signed Derek Wolfe in January; he was as effective as Jackson last year, but will cost less than half as much in guaranteed money.
Jackson isn't the only Broncos defensive lineman on the market; defensive end Antonio Smith is also an unrestricted free agent. Given his status as a rotational player and his age (34), if he is signed, he's typically the type of player who gets a contract in the second or third wave of free agency, and that could lead him back to the Broncos, with whom he has a long-standing relationship after playing for Head Coach Gary Kubiak, Defensive Coordinator Wade Phillips and Defensive Line Coach Bill Kollar in Houston before joining the Broncos in 2015.
Beyond the Broncos, which players are at the top of this year's defensive-line free agent class?
1. DE Jason Pierre-Paul, N.Y. Giants:He re-signed with the Giants for one year, giving him a chance to get back to his old, pre-fireworks accident form. If Pierre-Paul can shed the club with which he played last year, he should return to his previous form.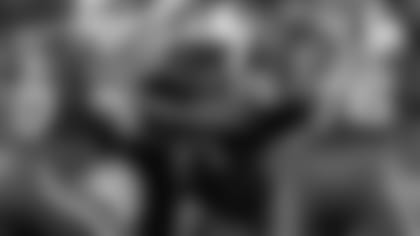 2. NT Damon Harrison, N.Y. Jets:The disruptive run stuffer nicknamed "Snacks" is about to sit down for a big meal. At 350 pounds, he provides the kind of gap-clogging interior presence the Giants have lacked in recent years.
3. DE Mario Williams, ex-Buffalo:It didn't take long for him to go off the market, as he agreed to terms with Miami on Tuesday. The Dolphins are in the midst of an overhaul, and they hope Williams can recapture his old form.
4. DT Nick Fairley, Los Angeles:Last season was the best of Fairley's career, as he responded in a one-year "prove it" contract with the Rams. But how much of his renaissance was a product of working alongside Aaron Donald, the best defensive tackle in the game today?
5. NT Ian Williams, San Francisco:He played in more games (16) last year than his first four seasons combined, and developed into one of the best interior presences in the NFC. The 305-pounder has good quickness, but also plays bigger than his size and held up well against multiple blockers.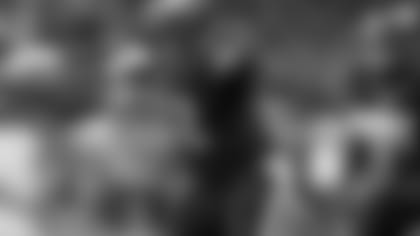 6. DE Cedric Thornton, Philadelphia:Very good against the run, but not involved very often in the pass rush, which hinders his value. He can be a quality part of a rotation, however.
7. DE Jason Hatcher, ex-Washington:A strong pass rusher, Hatcher was credited with 36 hurries and 12 quarterback hits last year by ProFootballFocus.com.
8. DT Brandon Mebane, Seattle:Although he has not matched the dominance he displayed in the Seahawks' 2013 season, he still factors in as a good pass rusher working from the inside. He's played roughly 50 percent of the Seahawks' snaps in recent years, and at age 31, that workload should continue.
9. DE Robert Ayers, N.Y. Giants:Ayers' best Broncos season was his last one (2013), and he's built off that success with the two best campaigns of his career after joining the New York Giants. After stepping forward as a disruptive pass rusher in 2013, he's learned how to finish and get more sacks, while also delivering some good work against the run. At age 30, he could still receive a three-year contract, and looks to be in his prime.
10. DE Jason Jones, Detroit:A good all-around defensive end who can be effective against the run and in the pass rush, the key to Jones' effectiveness is proper use; he's at his most effective playing about half the snaps.
11. DT Haloti Ngata, Detroit:The 32-year-old still has plenty left in the tank, but his days of playing 75 percent of the snaps and being effective are almost certainly behind him.
12. NT Kevin Williams, New Orleans:The 35-year-old did yeoman's work against the run last year and was a bright spot in an otherwise dismal season for the Saints defense.
13. DE Greg Hardy, Dallas:He was an effective pass rusher once he finally took the field last year, but was not as explosive or consistent as he was in Carolina. And with all his off-field issues, the question of whether he's worth the trouble is valid.
14. DE Chris Long, ex-Los Angeles:He's not the player he once was; injuries have caught up to him, sapping his speed and power in the pass rush. He's a rotational lineman at this point in his career, and has seen his workload drop from 79 percent of the Rams' snaps in 2013 to 55 percent last year. However, he can still be effective on a rotational basis.
15. NT Terrance Knighton, Washington:The former Bronco is effective against the run and occupying blockers, but because he plays fewer than 50 percent of the snaps, his value will only go so high.