DENVER --The Broncos' most impressive offensive series of the season might have been in their opening drive at San Diego last week.
But since then, the offense has been frustrated on every turn, despite putting together some solid drives. Last week, it was held to a field goal, a missed field-goal attempt and an interception on three subsequent series that went inside the San Diego 35-yard-line; Sunday, the offense had just four field goals to show for its four trips that drew even closer -- all of them went inside the Oakland 25-yard-line.
Even just two touchdowns in four series would have been enough. But the Broncos were held to just four field-goals, and when a fourth-quarter drive to the Oakland 34 ended with Brandon McManus hitting the left upright from 49 yards out, the Broncos' failure was complete.
"We were really poor in the red zone," Head Coach Gary Kubiak said after the 15-12 loss Sunday. "We had 225 yards at halftime and they had negative yardage (minus-12), and we're up 12-0. We had a chance to do some damage in the first half and didn't do it, and obviously helped them in the second half with two turnovers, and I think four or five drops."
Five scoring chances. Twelve points. And with two lost fumbles and a safety piling on the misery, not even an exemplary defensive performance could save the Broncos.
"We beat ourselves," CB Chris Harris Jr. said, and it would be hard to argue otherwise.
The Broncos racked up a 310-126 yard edge in total offense, had more than twice as many first downs (20-8) and averaged three times as many net yards per possession as the Raiders (25.2 yards to 8.0).
But the Raiders scored 13 points from their two drives inside the Broncos' 25-yard-line. The Broncos scored 12 from their four inside the Oakland 25.
1. Make the Raiders one-dimensional.
Latavius Murray and the Raiders failed to generate any consistency in their ground game. Their running backs combined for just 31 yards on 19 carries. In part as a result of those struggles, Oakland only mounted one drive that amassed more than 22 net yards and finished the game with just 126 yards from scrimmage. Not counting kneeldowns, the Raiders run 19 times and called 32 pass plays.
But because so many other areas of the Broncos struggled, their efforts in forcing the Raiders to lean almost entirely on their passing game were for naught.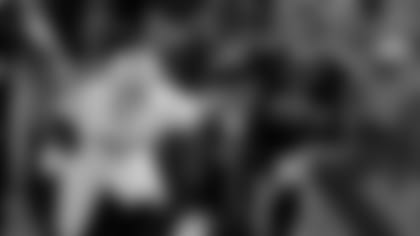 At this, the Broncos failed, as Mack was more responsible than any other Raider for short-circuiting the Denver offense in the second half.
Jack Del Rio and Raiders defensive coordinator Ken Norton Jr. like to move Mack around to keep the opposing offense off-guard, and the matchup they emphasized was against right tackle Michael Schofield, at whose expense Mack racked up four of his five sacks.
If the Broncos could have found a balanced attack of their own, Mack would not have been able to tee off as he did. But with C.J. Anderson watching from the sideline because of an ankle injury, the ground game never got going as it did the previous three games, and Mack didn't need to worry about defending the run and could attack off the snap.
"We lost the line of scrimmage offensively," Kubiak said. "There is no doubt we got pushed around. We did not run the ball well at all. They were in our backfield.
"If we could run the ball and do those types of things, we could help our tackles," Kubiak added later. "When we're sitting there throwing it every down, it obviously didn't help them. That's a tough duty for them, but sometimes you've got to get that done in those situations, too."
For the league-leading ninth time this season -- and the second against the Broncos -- the Raiders forced multiple turnovers. Both proved costly, although it took a little while for the first turnover, a Thomas fumble, to cost the Broncos on the scoreboard.
Thomas' third-quarter fumble gave the Raiders possession at the Denver 41-yard-line, and although the defense stiffened and forced a punt, the Broncos went three-and-out on their subsequent series, which began at their 11-yard-line. The ensuing exchange of punts was won by Oakland, as Marquette King executed a perfect-coffin-corner punt that forced the Broncos to start at their 2-yard-line, leading to a safety three plays later.
Emmanuel Sanders' muffed punt at the Denver 11-yard-line forced the Broncos to pay a more direct price, as the Raiders capitalized with Derek Carr's touchdown pass to Mychal Rivera three plays later.
The Broncos were unable to regain control over the Raiders, falling 15-12 at Sports Authority Field at Mile High.