ENGLEWOOD, Colo. --With Paxton Lynch out for at least two weeks into the regular season because of a sprained right shoulder, Thursday night's preseason finale against the Arizona Cardinals will be Kyle Sloter's show.
What happens beyond that -- whether he's on the 53-man roster as Trevor Siemian's backup in Week 1, or waived and potentially on the practice squad -- is anyone's guess.
"I think that's a possibility, but that's not within my control," said Sloter when asked about potentially cracking the 53-man roster. "That's up to [the team]. My job is just to go out there and do the best that I can, and I'm really just playing, like they say, for a job."
The rookie was unexpectedly thrust into action last Saturday and completed 4-of-7 passes for 49 yards and a touchdown to Hunter Sharp that was perfectly placed and caught despite tight coverage.
"He's played very well," Head Coach Vance Joseph said of Sloter. "It's his offense on Thursday night."
At the minimum, Sloter hopes he can continue his progress of recent weeks, which has been palpable -- especially when compared to where he was during OTAs and minicamp.
"I think I'm seeing everything a little bit more clearly," he said. "I think the game is slowing down a little bit for me. I made some mistakes in the last game and I wasn't perfect by any means, but for the most part everything I was seeing was slower. That was important."
And it allowed Sloter to settle in and avoid costly mistakes last Saturday despite the fact that his practice work last week was all on the scout team and not necessarily conducive to being able to execute a game plan.
"I didn't quite have the reps to get on the same page probably with my teammates last week," he said. "It's a good opportunity to go out there and continue to get better this next week."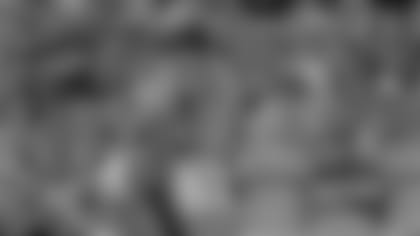 ... In a dire emergency at quarterback, wide receiver Jordan Taylor will be ready.
The Broncos dearly hope it doesn't come to that, as Taylor taking snaps would require injuries to both Sloter and Siemian. But Taylor, a dual-threat quarterback in his high-school days, will be the last-ditch option Thursday night, given his background and knowledge of the offense.
"I would assume it's going to be strictly probably just running the ball and handing it off," Taylor said, "They might dial up a few quick passes here and there just in case for certain situations."
Taylor said it's been "going on seven years" since he took a snap from the center in a game.
"We ran the spread, run-and-gun," Taylor said. "So I was running the ball, throwing the ball. We did a bit of both."
... The left guard competition continues -- and the sharing of repetitions between Max Garcia and Allen Barbre could extend into the regular season.
"We may not make a decision. We may just play both guys, because they're both playing so well," Joseph said.
Garcia and Barbre split first-team work Monday.
"They both played very well, and after our meeting on Sunday morning, we said, 'Hey, we could play both guys,' so we're not concerned about who's going to be the starter at this point; they both played very well, and we need them both," Joseph said.
... Joseph estimated that 25 to 27 players would not play in Thursday night's preseason finale. The entire starting lineup is expected to get the night off.
... Defensive ends Derek Wolfe, Jared Crick and Zach Kerr all did not practice. Joseph said that Wolfe and Crick are on track to play in Week 1. Wolfe ditched the walking boot that he had worn since suffering his lower ankle sprain last week and has made "a lot of progress," Joseph said.
Kerr should return from his knee bruise in "a couple of weeks," Joseph said.
... WR Carlos Henderson (thumb) and OLB Shane Ray (wrist) did not practice. WR Demaryius Thomas (groin) also sat out the day's work, but he was on hand taking mental repetitions while standing off to the side.
... NT Kyle Peko practiced for the first time since suffering a foot injury during OTAs and was moved off the physically-unable-to-perform list and onto the active roster.
... S T.J. Ward practiced. He has been brought back slowly from a hamstring injury suffered on Aug. 4.