Rich McKay will be a busy man at next week's annual league meetings in Boca Raton, Fla.
McKay's day job is as president of the Atlanta Falcons. But the long-time NFL executive and son of late Buccaneers head coach John McKay also puts his lifetime of football to work as the chairman of the Competition Committee, which will put forth 19 proposed changes to the teams next week.
A quick summary of what will be discussed: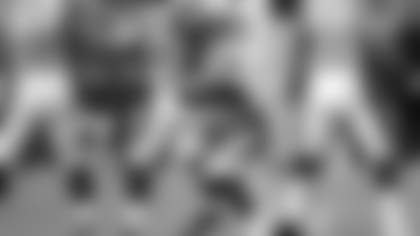 1. Placekicked extra points permanently moved to the 15-yard-line.
Proposed by:Competition Committee
This is a near-certainty to pass. The one-year experiment with moving back placekicked PATs was considered a rousing success, returning uncertainty to the play, as evidenced in the AFC Championship Game when Stephen Gostkowski misfired in the first quarter, leaving the Patriots in point-chasing mode.
2. Offensive and defensive play callers can use the coach-to-player communication system regardless of whether they are on the field or in the coaches' booth.
Proposed by:Competition Committee
For teams that have coordinators who like to sit upstairs and call plays, this eliminates a step. Some coordinators who would prefer to remain upstairs have been on the sideline in recent years; now they'll go back upstairs.
3. Make all chop blocks illegal.
Proposed by:Competition Committee
There is one proposed exception to this, which McKay noted Thursday:
"It [will not be] not a foul if a blocker's opponent initiates contact, so if the defender initiates contact above the waist or if the blocker is trying to flip or escape his opponent," McKay explained. "We think this is an important rule change for us."
4. Receiving certain types of unsportsmanlike conduct fouls twice in a game will result in ejection.
Proposed by:Competition Committee
The "certain types" of fouls come from three categories:
A: Throwing a punch or a forearm, or kicking an opponent.
B: Using "abusive, threatening or insulting language or gestures" to an opponent, teammate or official.
C. Using "baiting or taunting acts that engender ill will between teams."
Thus, this would not subject a player with two 15-yard penalties that include personal fouls to ejection.
5. Touchbacks after kickoffs will bring the football to the 25-yard line.
Proposed by:Competition Committee
This would bring the NFL in line with college football, although teams would still have the option to bring it out. McKay thinks this will cause teams to "make good decisions" when fielding kickoffs deep in their own end zone.
6. When players change positions, such as reporting as an eligible receiver, they must wear jersey vests with numbers appropriate for their positions.
Proposed by:Baltimore
Still seething over the playoff loss to the Patriots 14 months ago, the Ravens bring forth another proposal to expand on the loophole that was closed last year.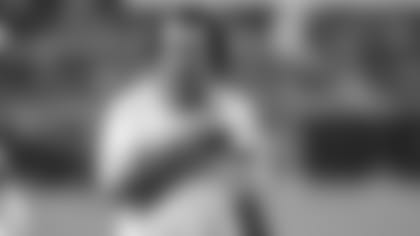 7. Coaches' challenges increased from two to three; reviewable plays expanded.
Proposed by:Baltimore
8. Instant-replay challenges expanded to include all officials' decisions except scoring plays and turnovers, which are subject to automatic review.
Proposed by:Buffalo
9. Definition of intentional grounding expanded.
Proposed by:Carolina
The Panthers want to remove the definition of "pass without a realistic chance of completion," which under the current rules is defined as "a pass that lands in the direction and the vicinity of an originally eligible receiver."
10. Changing the half-the-distance rules on penalties, adding yardage to get the proper enforcement distance needed for a first down.
Proposed by:Kansas City
Here's an example of how this would work: If the offense committed a holding penalty in the backfield on a first-and-10 play snapped from its 14-yard-line, then instead of having first-and-17 from the 7, the line to gain would also be moved from the 24 to the 27, resulting in first-and-20.
"I think they must have had a couple of instances this year that obviously they didn't feel like was competitively fair but it involved trying to march off yardage and then moving the sticks so that the full enforcement of the penalty occurs," McKay said.
Quarterbacks will be prohibited from falling to the ground, rising and throwing a forward pass.**
Proposed by:Kansas City
Call this the "Peyton Manning rule." Against Pittsburgh, he fell as though to concede a sack under pressure from Will Allen, but because he was not touched, he was able to get up and fire a pass to Emmanuel Sanders for a 34-yard gain.
12. Provide a third coaches' challenge if one of two challenges are successful.
Proposed by:Minnesota
13. Eliminate preseason overtime.
Proposed by:Washington
This makes too much sense not to pass.
14. Subject personal-foul penalties to replay review.
Proposed by:Washington
15. Eliminate the requirement that a team be successful on each of its first two Instant Replay challenges in order to be awarded a third challenge.
Proposed by:Washington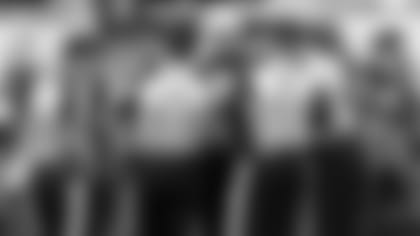 16. Expansion of the horse-collar rule.
Proposed by:Competition Committee
Grabbing the area on which the nameplate is placed on the back of a jersey would become a penalty. "This is a safety proposal," said NFL executive vice president of football operations Troy Vincent.
17. Makes it a foul for delay of game when a team attempts to call a timeout when it is not permitted to do so.
Proposed by:Competition Committee
"There are some competitive implications here not awarding a team a timeout when they do not have it," Vincent said.
18. Eliminates the five-yard penalty for an eligible receiver illegally touching a forward pass after being out of bounds and re-establishing himself inbounds, and makes it a loss of down.
Proposed by:Competition Committee
19. Eliminates multiple spots of enforcement for a double foul after a change of possession.
Proposed by:Competition Committee
In the cases of proposals 18 and 19, "both have competitive fairness implications that Dean Blandino and the officials felt like for competitive reasons, we need to implement these two playing rules," Vincent explained.