ENGLEWOOD, Colo. --It's been a busy week for team President/CEO Joe Ellis, from helping the organization get ready for the playoffs to representing Owner Pat Bowlen at the owners' meeting in Houston, where the relocation of the Rams from St. Louis to Los Angeles was approved.
The Rams are the first NFL team in 19 years to leave its market, and the decision between that team, the Chargers and the Raiders -- all of which applied for relocation to the Los Angeles area -- was one of the most emotional and contentious topics for the league's owners to tackle in recent memory.
Ellis took time on Wednesday to discuss some aspects of the choice to move the Rams, proceed with construction of a stadium and entertainment complex in Inglewood, Calif., what could come next and where the Broncos stand as they stampede into the postseason.
How did the owners come to the decision?
"It was a complicated set of circumstances. It's never pleasant to pit owner against owner, owner against two owners, whatever you want to call it. It's nothing that anybody took any great joy out of. So it was a bit uncomfortable.
"The [Los Angeles] Committee made a decision. Through conversations that I had with committee members and other owners around the league, every individual owner -- or person representing their owner in that room -- felt that we were to think for ourselves and vote what we thought as individual clubs was really in the best interest of the league.
"Normally you go along with the Committee. But in this case, we were encouraged to think on our own -- and take the Committee's advice to heart, but to have the liberty to think on our own and do what we felt was right and in the best interest of the National Football League."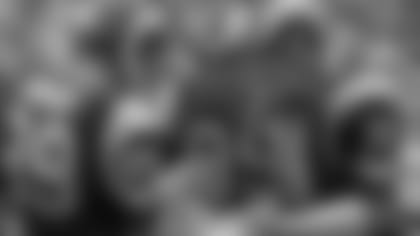 From your perspective, then, what nudged the Inglewood project past the Carson proposal?
"It was the whole vision of the whole NFL campus: not just a stadium that could host two teams comfortably with state-of-the-art technology and state-of-the-art sight lines, but the whole state-of-the-art Hollywood approach to the stadium itself.
"It revolved around a campus that would house NFL Network, and be able to host drafts and provide a Super Bowl village right there on the site if we host Super Bowls in a city like Los Angeles, where Super Bowls in the past have been very, very successful.
"Its location was good. It was considered a very good location back in 1994, when I was at the league office working under Roger Goodell on L.A. Working Group studies and data. And, in fact, Mr. Bowlen was on that working group at the time, and we went to Los Angeles and looked at that site, when it was the [Hollywood Park] race track. The Raiders were looking at it the time; they looked at Irwindale before. But that site has always been very, very valuable, and a tremendous aggregation of property, and Stan Kroenke is to be credited for putting it all together.
"And Stan is to be credited for his vision of something that Commissioner Goodell called the 'Wow factor.' This stadium provides that, and it will provide that for the Rams, and possibly another team -- the Chargers being first in line with that opportunity."
And the Inglewood/Hollywood Park complex isn't limited to football stuff -- it could host Academy Awards, Grammys and other events?**
"Who knows? It could be a full spectrum of events. It's that kind of a complex. It's going to have retail, offices for NFL Network and others. It could branch out into so many areas.
"I think it's viewed as a very, very attractive place to get to. It's a central part of the L.A. area."
Did the Inglewood presentation perhaps provide that 'wow factor' that maybe Carson's lacked?
"No. Bob Iger did a nice job, and [Chargers owner] Dean [Spanos] and [Raiders owner] Mark [Davis] put in a lot of work and time. The reason this decision was so difficult was that they put a lot into it. Their presentation was solid, as well. It's just that I think the vision of the Inglewood project and how it would fit in with the future of the National Football League -- as well as how it would fit in with Los Angeles, the entertainment capital of the world -- won the day.
"Now having said that, it's not an easy thing to evaluate, because all three owners and teams have put in a lot of time and effort into getting things resolved in their own markets, and yet their own markets are frustrated, as well. Certainly the fan bases are angry. It's a very, very delicate and tough issue to navigated through."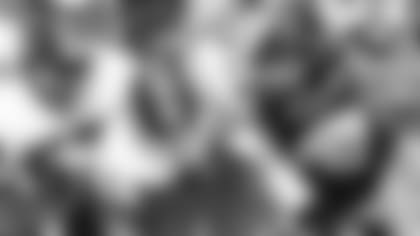 From the Broncos' perspective, was it important to have a Los Angeles solution that kept the current AFC West alignment together?
"No, that didn't enter our thinking. First of all, there was going to be a period of time where, had it been the Chargers and Raiders [in the Los Angeles area], the division would have stayed intact, and it's likely there would have been some cross-flexing [of games on television]; Fox would have gotten one of the teams' packages for the Sunday afternoon slots and CBS would have gotten the other team's package in the interim.
"Then when those two networks' contracts came up, I think there would have been an evaluation of what kind of effect it had on viewership for each one and what kind of an economic effect and viewership effect it would have had on the National Football League as a whole. If that had meant we would have had to split up the division, that's when we would have had to evaluate the situation and see if it was a fight worth fighting.
"I mentioned once in a meeting in Dallas in December that it was important to the Denver Broncos, important to Pat Bowlen, and -- most importantly -- it was important to our fans to hold these rivalries together, 56 years in the same division.
"I think the Detroit and Dallas Thanksgiving games are a great tradition. I think our rivalries are a great tradition.
"And I know people poke fun at it from time to time when a team's performance on the field is down; they say, 'Oh, the rivalry isn't really there anymore.' Well, I don't agree with that. You want to talk about the Chargers: They had a bad year; they had a ton of injuries, so they had a bad record, and they came in here, and they'll argue they could have won that game very easily. They ended up 4-12, and that was a battle to the end. We won three road games in our division this year, and we lost our first two divisional games at home. So an AFC West game always one that these four teams get up for, and I would hope that we would never lose that.
"That's a tremendous tradition, and I hope it never goes away."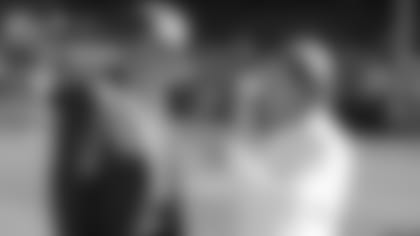 What could be next for the Raiders, having the Inglewood option only if the Chargers pass on it?
"I don't want to speak for Mark [Davis]. I think he and his organization have done a good job of nurturing a fan base there, making the environment where they play a fun one and an intense one.
"Their problem is their stadium is simply unacceptable, and the city and county officials in that area acknowledge that, and Mark Davis just can't keep playing there forever. So he's going to have to explore his options -- and he will have some options.
"I know it's the hope of the Broncos that something could get resolved in Northern California for the Oakland Raiders, because they're a great brand. They're an iconic brand in our league, and they've done a good job solidifying the fan base and making it a great gameday experience. There was a time when it was unsafe. That's no longer the case.
"The Raiders have done an excellent job working together with the public authorities and the stadium authority to make it a great environment on gameday.
"The problem is that O.co Coliseum is an unpleasant place to play; it's an unpleasant place to visit and watch a game. It's not acceptable moving into the future."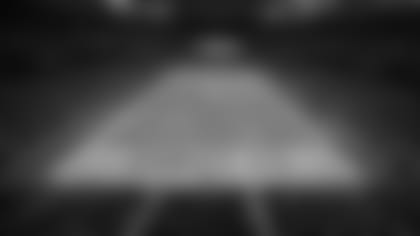 Obviously, there are some hurt feelings in St. Louis -- understandably so. But do you see it as an NFL market once again in the future?
"I do. There's a tradition of football there that goes back to the Cardinals and their support of the Rams, including a Super Bowl win and some excellent teams there in the late 1990s, early 2000s.
"St. Louis can be a viable market, and it can be an alternative for the league moving forward. They don't want to hear that right now, I'm sure. I think they're rightfully disappointed and upset. It's never good when you do that to a fan base. It just doesn't leave anybody with any good taste in their mouth.
"But Stan qualified for relocation, as did the other two teams. That was made clear in the Commissioner's report to the membership, that they met the criteria to be able to relocate, and Stan made a decision, and he's put the NFL back in the second-largest market in the United States, the entertainment capital of the world, and we've needed to be in Los Angeles, and now we're there, so it's a good move for the NFL going forward."
Pat Bowlen served on the Los Angeles Working Group for quite some time. What would this resolution have meant to him?
"Pat would have loved this decision, because he himself had a great vision of what it took to succeed in Los Angeles, and I think he thinks that this Hollywood project is exactly the type of project needed to, number one, re-enter Los Angeles, but number two, have the NFL ascend as a brand and have the league ascend. It reaches so many different people.
"You look at some of the market statistics, the various demographics, the outreach to the Far East, to Latin America that can come via a team in Los Angeles, and they'll play in London next year, as well. Pat saw all of that in his vision, and I think he'd be pleased with this outcome."
Back with the Broncos -- the team finished the regular season 12-4 and won its fifth consecutive AFC West title. There are goals left, but how much is this accomplishment something for the team and fans to savor?**
"You savor it, but you're so focused on the next game. In the email I sent to the entire Broncos staff last Sunday, I said, 'We're not done yet,' and those are the words that Pat Bowlen would tell every single person, every coach, every staff member.
"It is a great accomplishment, and to get to 12-4 and battle the way this team has done, it's a testimony to John Elway, Gary Kubiak and the players themselves and their performance. So I'm proud of the team and the organization, and I know Pat is proud of them, as well.
"But I know how things work around here, and we're focused on the Steelers. We're not resting on any laurels whatsoever."
There seems to be a bit more urgency and focus this week than in some past divisional weeks. Do you sense that, as well?
"I do, a little bit. This is our fourth straight year hosting a home game in the divisional round. We know what it takes -- and we haven't delivered in two out of those three previous years. So I think that ratchets up the intensity, knowing what it's going to take to beat this Pittsburgh team this weekend."
And what do you think of how Kubiak has fared in his first year as Broncos head coach? Often, a quarterback injury dooms a team, but the Broncos came through that and still earned the No. 1 seed.**
"Oh, I think he's done a terrific job. He's got his finger on the pulse of this team, and he's been able to send the right message to them week in and week out.
"He's dealt with some complicated issues: the quarterback change, some injuries. But he's never wavered and he kept his eyes straight ahead.
"To come in in the first year with a new system and deliver the way he's delivered and have the team in the position that it's in -- the No. 1 seed in the AFC -- I think it's a terrific accomplishment and I'm very proud of the work he's done here in his first year as our head coach."