The rankings incorporate offensive, defensive and special-teams metrics, with a focus on yardage per play, adjusted per-possession efficiency (including points per possession) and the rate at which teams gain and prevent first downs. Strength of schedule and error rates (penalties and giveaways) are also factored into the calculation.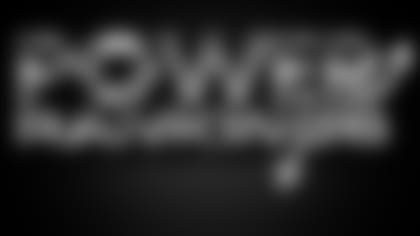 Possession data is adjusted to eliminate kneeldowns or other obvious scenarios where the offense is not attempting to advance the football.
1. Carolina Panthers (12-0)
Last week: 3
They make few errors; they're fourth in error index, which measures giveaways and penalties). They're efficient on a per-series basis; they rank sixth in adjusted offensive per-possession efficiency and fifth in the same metric for defense. They've only defeated one team that currently has a winning record, but week after week, the Panthers just have enough.
2. New England Patriots (10-2)
Last week: 1
3. Cincinnati Bengals (10-2)
Last week: 2
The Bengals feasted on two skidding teams the last two weeks, annihilating the Rams and Browns by a combined 68-10 score. Two of their next three games are against the surging Steelers and the Broncos in Week 16 on Monday Night Football, so we'll have a better idea of their mettle before December concludes.
Denver Broncos (10-2)**
Last week: 4
5. Arizona Cardinals (10-2)
Last week: 5
On a per-possession basis, the Cardinals have the most efficient offense and defense in the league. But they have the easiest schedule in the league to this point in the season. The next four weeks will change that; they face the Vikings, Packers and Seahawks, but all of those games are at home.
6. Kansas City Chiefs (7-5)
Last week: 6
7. Seattle Seahawks (7-5)
Last week: 7
The Seahawks defense of 2013 and 2014 returned with a vengeance in Minnesota, and now the Seahawks rank second in the league in adjusted per-series efficiency and third in average yardage allowed per play.
8. Green Bay Packers (8-4)
Last week: 8
Thrilling as their "Hail Mary" win over the Lions was, it wasn't going to move them up given the impressive performance of the Seahawks on Sunday.
9. Pittsburgh Steelers (7-5)
Last week: 12
10. Minnesota Vikings (8-4)
Last week: 9
New York Jets (7-5)**
Last week: 10
With an 88.1 quarterback rating and Brandon Marshall and Eric Decker combining for 18 touchdown catches, Ryan Fitzpatrick has just enough to win more often than not. But they have a long journey ahead to make the playoffs, and can't afford to drop one of their next two games against the Titans and Cowboys, teams that are a combined 7-17. The Patriots loom in Week 16, and the Jets would prefer to avoid a win-or-else scenario at Buffalo in Week 17 -- especially since the Bills will win any wild-card tiebreaker against the Jets, since division ties are broken first, and the Bills already won at MetLife Stadium.
12. Buffalo Bills (6-6)
Last week: 15
13. Atlanta Falcons (6-6)
Last week: 11
This is the most deceptive ranking on the list, as the Falcons are still buoyed by their dominance in a 5-0 start -- and the fact that four of their last five losses were by four points or fewer. A once potent attack is now pedestrian; the Falcons are averaging 16.0 points per game in their last six contests. Two of their next three games are against the undefeated Panthers. If they were in the NFC East, they'd be in good shape, but being in the NFC South, they're a game back of the wild card.
14. Indianapolis Colts (6-6)
Last week: 14
Oakland Raiders (5-7)**
Last week: 13
16. Houston Texans (6-6)
Last week: 17
17. Tampa Bay Buccaneers (6-6)
Last week: 19
Jameis Winston's improvement draws the headlines, but just as crucial has been the Bucs' defense, which has held three of its last four foes to 20 points or fewer. Back when Lovie Smith used to be an assistant with the Bucs, 17 was the defense's magic number; in this offensive-centric era, it's 20, and here's the proof: The Bucs are 5-1 when they hold an opponent to 20 or fewer points, and 1-5 when they don't. The Bucs' next three opponents are 13-23, so there's a window. There's also the Panthers looming in Week 17, which might not be a bad scenario if the Bucs are still in the race and the Panthers have clinched the No. 1 seed -- but have also lost a game.
18. New York Giants (5-7)
Last week: 16
19. Detroit Lions (4-8)
Last week: 20
20. Baltimore Ravens (4-8)
Last week: 19
Matt Schaub isn't 100 percent, but is expected to play Sunday against Seattle. If he can't, recent waiver claim Jimmy Clausen -- he of the 1-11 career mark as a starter -- would get the nod. For obvious reasons, the Ravens would prefer this not come to pass. Their next three games are at home, but against three teams with a tidal wave of momentum: Seattle, Kansas City and Pittsburgh, followed by a season-ending trip to Cincinnati. The best long-term fate for the Ravens might be to take their lumps, get a high draft pick and reset with better health for 2016 -- when it would be no surprise to see them back in contention for the AFC crown, as they usually are.
21. Chicago Bears (5-7)
Last week: 21
22. Philadelphia Eagles (5-7)
Last week: 25
Dallas Cowboys (4-8)**
Last week: 24
Hey, they can win without Tony Romo, after all! They can thank Washington's DeSean Jackson, whose brain-lock decision to double back on his punt return changed the flow of the game's final moments.
24. St. Louis Rams (4-8)
Last week: 23
25. Miami Dolphins (5-7)
Last week: 25
26. San Francisco 49ers (4-8)
Last week: 28
27. Washington Redskins (5-7)
Last week: 22
28. New Orleans Saints (4-8)
Last week: 30
Their three home losses so far this season are by a combined 16 points. Their five road losses have been by a collective 90 points. Unfortunately for the Saints, they sail down the Gulf Coast to Tampa Bay this week.
29. Tennessee Titans (3-9)
Last week: 29
30. Jacksonville Jaguars (4-8)
Last week: 27
San Diego Chargers (3-9)**
Last week: 31
A better-than-expected performance by their defense was not enough to offset their offense's worst day of the season, with three turnovers and four sacks of Philip Rivers. The Chargers have gone their last 10 quarters at home without an offensive touchdown, so it's probably a blessing that they will close with three of four on the road.
32. Cleveland Browns (2-10)
Last week: 32
Sinking ever further into the abyss, the Browns will change starting quarterbacks once again. But the bigger concern regarding Johnny Manziel is whether he can squelch his demons off the field. If he can't, he'll never be successful on it.
---
The rankings are culled from 30 different statistics:
Wins
Point differential
Ratings Percentage Index
Penalty rate
Opponents' penalty rate
Giveaway rate
Adjusted per-possession efficiency (yardage and points per possession)
Yardage per play
Move-the-chains rate
Yardage per pass play
First-down percentage on pass plays
Yardage per rush
First-down percentage on rushing plays
Takeaway rate
Adjusted per-possession efficiency
Yardage per play
Move-the-chains rate
Yardage per pass play
First-down percentage on pass plays
Yardage per rush
First-down percentage on rushing plays
Kick block rate
Kickoff-return average
Punt return average
Net punting average (which incorporates opponents punt returns)
Punting touchback rate
Punting inside-the-20 rate
Touchback percentage on kickoffs
Opposing kickoff-return average
Placekicking efficiency