The rankings incorporate offensive, defensive and special-teams metrics, with a focus on yardage per play, adjusted per-possession efficiency (including points per possession) and the rate at which teams gain and prevent first downs. Strength of schedule and error rates (penalties and giveaways) are also factored into the calculation.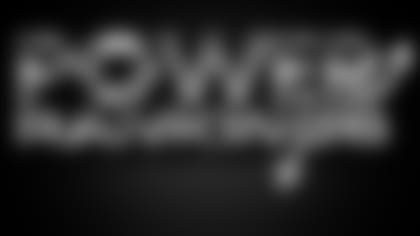 Possession data is adjusted to eliminate kneeldowns or other obvious scenarios where the offense is not attempting to advance the football.
1. New England Patriots (10-1)
Last week: 1
One loss wasn't going to knock them off the top spot; they are first in offensive per-series efficiency, first in special-teams efficiency and 10th in defensive per-series efficiency.
2. Cincinnati Bengals (9-2)
Last week: 3
3. Carolina Panthers (11-0)
Last week: 2
Why did they drop? Because although the scoreboard revealed a blowout, it was fueled by a pair of defensive touchdowns -- which are not regular occurrences. Carolina's offense accounted for 19 point against Dallas, and had a modest 258 net yards on its eight possessions.
4. Denver Broncos (9-2)
Last week: 5
Gary Kubiak's troops have some work to do in their offensive metrics, and their error rank (penalties and turnovers) remains lodged at the bottom.
But the Broncos lead the league in most defensive metrics, rank fourth in overall special-teams efficiency and are seeing some promise from their running game, which in the last five weeks ranks 11th in move-the-chains rate (one every 4.26 carries) and seventh in average per carry (4.64 yards).
5. Arizona Cardinals (9-2)
Last week: 4
6. Kansas City Chiefs (6-5)
Last week: 6
Although the Chiefs have high across-the-board metrics, any further progress in the rankings will likely be based on losses by the teams above them, because their strength of schedule will drop with five foes that are a combined 19-36 left on the schedule. Their trickiest games remaining are this week at Oakland and in Week 15 at Baltimore.
7. Seattle Seahawks (6-5)
Last week: 7
They are merely good -- and not great -- against the pass. Seattle ranks 11th in yardage allowed per pass play and ninth in first-down rate on pass plays.
8. Green Bay Packers (7-4)
Last week: 8
Minnesota Vikings (8-3)**
Last week: 10
They're not always efficient, but they are effective. But their best wins so far are in Week 6 against the Chiefs -- when they were struggling; that was Kansas City's fifth loss in a row -- and last week at Atlanta, which was also the Falcons' fifth loss in a row.
The next 10 days bring two opportunities for signature wins that eluded them against Denver and Green Bay, with a visit from the Seahawks and a trip to Arizona. The Vikings can answer any lingering questions about their bona fides as a contender with a pair of wins.
10. New York Jets (6-5)
Last week: 15
11. Atlanta Falcons (6-5)
Last week: 11
The Falcons stubbornly hang on based on their performance during their 6-0 start, although if the rankings were based only on the last six weeks, they might be dead last -- or battling with the Browns for that dubious distinction.
12. Pittsburgh Steelers (6-5)
Last week: 9
Russell Wilson exposed Pittsburgh's defense, burning it for five touchdown passes in the Seahawks' 39-30 win last Sunday. Games in which the Steelers have allowed 35 and 39 points sandwiched a 30-9 rout of Cleveland. The Steelers are 1-3 against teams with winning records, and that could be bad news as they prepare for a three-game stretch against division leaders that will make or break their season: Indianapolis (Sunday), at Cincinnati (Dec. 13) at home against the Broncos (Dec. 20).
13. Oakland Raiders (5-6)
Last week: 19
14. Indianapolis Colts (6-5)
Last week: 20
The ship appears reasonably steady for the first time all season. Pittsburgh, which lurks this Sunday, is the only team on their docket with a winning record. Their only viable competition for the division crown (Houston) visits for the second leg of the home-and-home series on Dec. 20.
15. Buffalo Bills (5-6)
Last week: 13
16. New York Giants (5-6)
Last week: 10
Along with Washington, the best of the dreadful NFC East. "Congratulations, Kroger; you're at the top of the Delta pledge class."
Houston Texans (6-5)**
Last week: 18
The defense is finally the sum of its parts, allowing just 35 points in the last four games. J.J. Watt looks like himself, with 9.5 sacks in the last five games.
18. Baltimore Ravens (4-7)
Last week: 21
19. Tampa Bay Buccaneers (5-6)
Last week: 14
20. Detroit Lions (4-7)
Last week: 29
Although the offense is more efficient under new coordinator Jim Bob Cooter, the story is the Lions' defense. Detroit surrendered 37.25 points per game in its four games before the bye, but has allowed just 43 points -- total -- in the three wins since.
Chicago Bears (5-6)**
Last week: 23
Four of their next five games are against sub-.500 teams: San Francisco (Week 13), Washington (Week 14), Tampa Bay (Week 16) and Detroit (Week 17). The 49ers, Redskins and Lions games are at home. A tricky game in Minnesota looms in Week 15, but the Bears just might have learned how to come through against a tough opponent after closes losses to the Packers, Vikings and Broncos.
A potential tiebreaker with the Seahawks would go against them, so the odds aren't in favor of John Fox's team, but with three wins in four games and an ability to stay close against anyone, the Bears look like they won't be hibernating any time soon.
22. Washington Redskins (5-6)
Last week: 22
Next up from Delta Tau Chi -- er, the NFC East -- the Redskins. They actually played well last Sunday, are tied for first place and have a schedule that favors a late-season run.
But Jay Gruden's crew would be at least three games back of first in the six of the other seven divisions. "Mr. Hoover, president of Delta House? 1.6; four C's and an F. A fine example you set!"
23. St. Louis Rams (4-7)
Last week: 16
24. Dallas Cowboys (3-8)
Last week: 22
"Daniel Simpson Day ... has no grade point average. All courses incomplete."
25. Philadelphia Eagles (4-7)
Last week: 17
Somehow, this doesn't seem low enough after their wretched form the last two weeks. Their once-efficient defense has collapsed entirely and now ranks 25th in yardage allowed per game, although its per-series efficiency remains 14th.
And when you lose back-to-back games by a combined 90-27 score, you are Bluto:
"Mr. Blutarsky ... zero ... point ... zero."
26. Miami Dolphins (4-7)
Last week: 24
27. Jacksonville Jaguars (4-7)
Last week: 27
So much for their big chance to make a move. A leaky defense remained the culprit, and although you can see improvement coming next year via free agency, the draft and the return of Dante Fowler Jr. from a torn ACL, the most disappointing aspect of the Gus Bradley administration has been a defense that is 24th in adjusted per-series efficiency.
San Francisco 49ers (3-8)**
Last week: 30
Their defense did what almost no one has this year: it kept the explosive Arizona offense in check. But when the offense is held below 20 points for the eighth time in 11 games ... that's how you end up 3-8 and with way too many no-shows. The 49ers are the worst kind of team: they're bad and, to the casual football fan, they're boring, averaging 10.4 points per game since Week 7, an atrocious total in this offense-centric era.
29. Tennessee Titans (2-9)
Last week: 29
30. New Orleans Saints (4-7)
Last week: 26
31. San Diego Chargers (3-8)
Last week: 32
Their first road win of the season pulled them off the bottom, and as long as Philip Rivers is slinging passes, they will be an upset threat. The Broncos' biggest task during practice and meetings this week will be to prevent a letdown, but a recent history of competitive games -- including a Chargers win in December 2013 -- should keep them on point.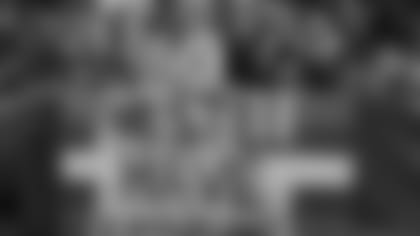 32. Cleveland Browns (2-9)
Last week: 31
One word for the Dawg Pound: Woof.
Obviously the Eighth Amendment of the U.S. Constitution -- the one that bans the infliction of "cruel and unusual punishments" -- doesn't apply to the NFL, the Browns and their fans, who discovered a new and crushing way to lose Monday night.
QB Josh McCown is out for the season. They face playoff contenders in four of their next five games: Cincinnati, Seattle, Kansas City and Pittsburgh. Sadly for the Browns, they can see 2-14 from here.
---
The rankings are culled from 30 different statistics:
Wins
Point differential
Ratings Percentage Index
Penalty rate
Opponents' penalty rate
Giveaway rate
Adjusted per-possession efficiency (yardage and points per possession)
Yardage per play
Move-the-chains rate
Yardage per pass play
First-down percentage on pass plays
Yardage per rush
First-down percentage on rushing plays
Takeaway rate
Adjusted per-possession efficiency
Yardage per play
Move-the-chains rate
Yardage per pass play
First-down percentage on pass plays
Yardage per rush
First-down percentage on rushing plays
Kick block rate
Kickoff-return average
Punt return average
Net punting average (which incorporates opponents punt returns)
Punting touchback rate
Punting inside-the-20 rate
Touchback percentage on kickoffs
Opposing kickoff-return average
Placekicking efficiency