The rankings incorporate offensive, defensive and special-teams metrics, with a focus on yardage per play, adjusted per-possession efficiency (including points per possession) and the rate at which teams gain and prevent first downs. Strength of schedule and error rates (penalties and giveaways) are also factored into the calculation.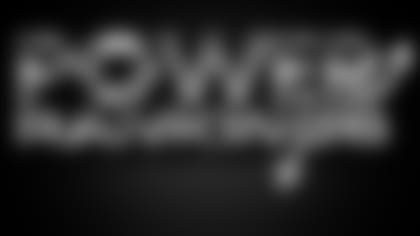 Possession data is adjusted to eliminate kneeldowns or other obvious scenarios where the offense is not attempting to advance the football.
1. New England Patriots (10-0)
Last week: 1
2. Carolina Panthers (10-0)
Last week: 2
Just enough is going wrong for the Panthers this week -- suspensions, injuries and the recent return of Tony Romo to the Cowboys' lineup -- to leave many thinking that they're vulnerable for their first-ever Thanksgiving Day game in Dallas.
3. Cincinnati Bengals (8-2)
Last week: 3
No two teams are separated by fewer points in the rankings than the Bengals and Cardinals, and with the Bengals losing by three points on the road, the numbers reflect the tightness of these teams -- and how the game might have gone the other way on a neutral field.
4. Arizona Cardinals (8-2)
Last week: 4
Denver Broncos (8-2)**
Last week: 6
Whether it's fair or not, the Broncos place dead last in error ranking, which combines penalty rate and giveaway rate. Some penalties against the Broncos on Sunday were questionable, but others were preventable. Nevertheless, little can explain the Bears getting off with no penalties called against them.
6. Kansas City Chiefs (5-5)
Last week: 9
Kansas City has won its last four games by an average of 22.75 points, outscoring its foes 130-39 in that span. The Chiefs are also third in giveaway-takeaway ratio, fourth in RPI and fifth in net points.
7. Seattle Seahawks (5-5)
Last week: 7
8. Green Bay Packers (7-3)
Last week: 8
9. Pittsburgh Steelers (6-4)
Last week: 10
Minnesota Vikings (7-3)**
Last week: 5
The strong Adrian Peterson-fueled ground game (second in yardage per carry, fifth in first-down rate) is weighed down by a shaky passing game (31st in yardage per pass play, 28th in first-down rate), leading to an offense that is on balance, average. It needed to be better against the Packers, and wasn't.
11. Atlanta Falcons (6-4)
Last week: 12
12. New York Giants (5-5)
Last week: 13
13. Buffalo Bills (5-5)
Last week: 11
14. Tampa Bay Buccaneers (5-5)
Last week: 24
It would be hard to imagine a rookie quarterback and his offense working better than Jameis Winston and the Bucs' attack did Sunday in their rout of the Eagles. This week's trip to Indianapolis is a good test; the Bucs need to steal a win somewhere to give their wild-card push some legitimate steam.
15. New York Jets (5-5)
Last week: 14
16. St. Louis Rams (4-6)
Last week: 15
17. Philadelphia Eagles (4-6)
Last week: 17
Houston Texans (5-5)**
Last week: 20
The Texans' defense has come alive in recent weeks, allowing just 9.7 points per game in its three-game winning streak. New Orleans, which ranks fifth in adjusted per-possession efficiency and fourth in yardage per play, offers the sternest test faced yet by the Texans' talented defense.
19. Oakland Raiders (4-6)
Last week: 17
20. Indianapolis Colts (5-5)
Last week: 19
They just keep on winning with Matt Hasselbeck at quarterback; they're 3-0 in his starts, with the wins by a combined 13 points.
21. Baltimore Ravens (3-7)
Last week: 22
22. Dallas Cowboys (3-7)
Last week: 25
23. Chicago Bears (4-6)
Last week: 23
24. Miami Dolphins (4-6)
Last week: 21
25. Washington Redskins (4-6)
Last week: 18
Being in the NFC East keeps the wildly inconsistent Redskins alive. None of their final six foes has a winning record, so there's an opportunity, but the team is a modest 4-3 against clubs with .500 or worse marks. Their next two games -- at home against the Giants and Cowboys -- will make or break their season.
26. New Orleans Saints (4-6)
Last week: 27
27. Jacksonville Jaguars (4-6)
Last week: 28
One down, two to go, in the stretch against teams that are now a combined 6-24. The reeling Chargers visit in a winnable game followed by the return match against the Titans.
28. Tennessee Titans (2-8)
Last week: 26
Detroit Lions (3-7)**
Last week: 32
They're 2-0 since Martha Firestone Ford cleaned house. It's not a coincidence. It's probably too late for this year, but the Lions look re-energized and mentally tougher than at any point during their 1-7 start.
30. San Francisco 49ers (3-7)
Last week: 29
31. Cleveland Browns (2-8)
Last week: 31
32. San Diego Chargers (2-8)
Last week: 32
Their first five losses in their current losing streak were by a combined 21 points. Sunday against Kansas City, the dam finally burst. Four of their final six games will be on the road, which probably isn't a bad thing, even though they're 0-4 on the road so far this season.
---
The rankings are culled from 30 different statistics:
Wins
Point differential
Ratings Percentage Index
Penalty rate
Opponents' penalty rate
Giveaway rate
Adjusted per-possession efficiency (yardage and points per possession)
Yardage per play
Move-the-chains rate
Yardage per pass play
First-down percentage on pass plays
Yardage per rush
First-down percentage on rushing plays
Takeaway rate
Adjusted per-possession efficiency
Yardage per play
Move-the-chains rate
Yardage per pass play
First-down percentage on pass plays
Yardage per rush
First-down percentage on rushing plays
Kick block rate
Kickoff-return average
Punt return average
Net punting average (which incorporates opponents punt returns)
Punting touchback rate
Punting inside-the-20 rate
Touchback percentage on kickoffs
Opposing kickoff-return average
Placekicking efficiency