DENVER --A look back at how the Three Things to Watch turned out in the Broncos' 22-20 preseason-ending loss to the Arizona Cardinals at Sports Authority Field at Mile High on Thursday:
1. LOTS OF WORK FOR THE BACKUP QUARTERBACKS.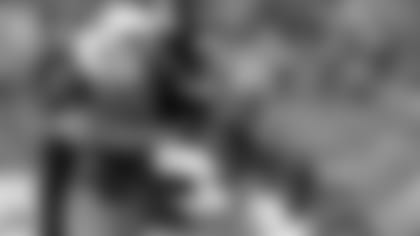 Every so often, Brock Osweiler shows why his ceiling was considered to be so high when the Broncos drafted him in 2012. His 78-yard strike to Andre Caldwell on the Broncos' first play from scrimmage was as gorgeous as a sunset over the Front Range.
The offense struggled to find consistency after that, but the deep connection helped power Osweiler to a strong night: 7-of-12 passing for 108 yards and a 116.0 quarterback rating. He completed the preseason with a 94.2 rating, playing nearly two full games and leading the offense to 50 points -- pro-rating to 25.0 per game. It's only the preseason, and some of that was with -- and against -- second-teamers, but that's what you want to see.
For Trevor Siemian, the watchword was poise -- as in grace under pressure. Arizona attacked him upon his entry to open the second half; he was sacked twice on his first two possessions, each of which ended in three-and-outs.
But Siemian played within himself. He didn't panic. He didn't try to recklessly extend plays. Instead, he took the sacks without complaint and went back to work, his confidence unaffected, his demeanor unruffled, his poise intact.
Siemian was far from perfect. He threw one interception into double coverage, and nearly had another when he attempted to find Corbin Louks while backpedaling with 54 seconds remaining.
But the positives outweighed the negatives. Perhaps Siemian's best play came on fourth-and-3 with 2:15 remaining. With a blitz off the right edge, Siemian held fast and fired a strike to Isaiah Burse, who gathered the football for the first down that kept that drive alive.
"I feel good," Siemian said. "I think there's definitely stuff I need to work on, for sure. And I'm still learning ... [I'm trying to] just learn something new every day and get a little bit better each day and I think I've done that."
Every young quarterback must learn to shake off mistakes. Siemian showed signs that he can do that well.
SEPARATING THE WIDE RECEIVERS.**
Caldwell made a bold opening statement by getting open for the 78-yard reception, his second deep touchdown grab from Osweiler during the preseason.
"Bubba ran a great route," Osweiler said.
But his other receivers made statements, perhaps none more resounding than Bennie Fowler, who played despite tweaking his hip in recent days. He had a spectacular touchdown catch from Siemian in the third quarter to highlight his night.
But he also showed his tenacity and quickness on an otherwise run-of-the-mill pass play. Less than three minutes into the fourth quarter, Fowler got an extra two yards on a reception with a perfect route and subsequent spin move on Arizona LB Gabe Martin. This is the sort of play that keeps him on the radar screens of coaches.
The Broncos wanted to give Corbin Louks a long look on returns, but he had to settle for fair catches and touchbacks most of the night. He had a 26-yard kickoff return that he cleanly fielded on the bounce.
"I think Corbin's been a nice surprise. As late as he came in [to training camp], I think he's done a good job," Head Coach Gary Kubiak said.
SORTING THROUGH DEPTH AT STRONG POSITIONS.**
With Lerentee McCray still nursing a groin injury, Shaquil Barrett saw action from start to finish, and had a spectacular, if unsteady, game. He had two offsides penalties -- including one that extended an Arizona drive that ended in a field goal -- but also had two sacks and consistently won one-on-one matchups against Arizona's offensive tackles.
"[No] 48 [Barrett] continues to stand out to me," Kubiak said. "He's had a great preseason.
On the inside, Steven Johnson had a strong game, and Zaire Anderson showed some flashes of brilliance. Anderson was responsible for a 2-yard loss by Arizona RB Kerwynn Williams; he shook off an offensive lineman at the snap and got quick penetration to bring down Williams with some help from DE Chuka Ndulue.
"We've found some young guys that are going to be very productive for this football team," Kubiak told KUSA-Ch. 9 after the game.
At running back, Montee Ball didn't have much room to roam, and struggled to just 27 yards on 16 carries --- a 1.7-yard average. He dealt with heavy traffic in the backfield on a regular basis.
"I could have been better," Ball said. "It's tough in the fourth preseason game, because you've got a mixture of everybody in there, you've got a mixture of speed, tempo and all that stuff. I could have done something out there.
"But I already talked to my running backs coach [Eric Studesville] and he told me to keep my head up. He said, 'You put it all out there today.'"
"Obviously, the numbers aren't good, but we didn't run the ball a lick in the game," Kubiak said. "I've got to look at the big picture. I would say me watching the game, I don't know how many fair opportunities he had. I know he played hard. He played on special teams. He did everything he could do."
Kapri Bibbs had just five carries, but outgained Ball, picking up 23 yards (4.6-yard average).
"Kapri came in and did a few nice things," Kubiak said. "Let's be fair to him, too. You've got to have room to run scheme-wise. We'll go back and look at the big picture."
The Broncos and Cardinals exchanged touchdowns in the second half until Arizona came out on top, 22-20.