DENVER --It wasn't elegant and there were hiccups, but the Broncos emerged from Saturday with their preseason record still unblemished after Juwan Thompson's game-winning touchdown run over the right side of the line powered the Broncos to a 19-12 win at Sports Authority Field at Mile High.
Before the game, I identified three storylines to watch. Here's how they turned out:
1. GETTING THE OFFENSE INTO RHYTHM.
The first-team offense mounted the kind of lengthy drives it couldn't sustain seven days earlier in Houston. Its first scoring march to a 37-yard Brandon McManus field goal consumed eight minutes, 13 seconds and took 14 plays. Its second field-goal drive gobbled up six minutes and 12 seconds, covering 72 yards in 13 plays.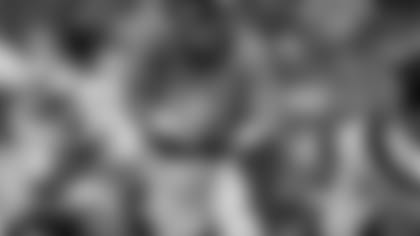 But the 49ers' blitz stymied the Broncos, and helped knock them off track. Although the Broncos recovered from Navorro Bowman's first sack to get out of second-and-17 via two passes to Jordan Norwood, they couldn't recover from Bowman's second sack, which knocked the team back to second-and-18 from the San Francisco 23-yard-line. Peyton Manning looked for Demaryius Thomas near the end zone on third-and-14, but Thomas had to stop for the pass, and Dontae Johnson hit him as the football arrived, forcing an incompletion.
The 49ers' third sack, a Corey Lemonier blitz that saw him break through unblocked, forced the Broncos to punt early in the second quarter.
"It's not a 'his problem,' or, 'it's this person's problem.' It's all of us as a unit," RB C.J. Anderson said. "It's just mistakes. It's just focus and [being] mentally dialed in, and we'll find a way. We've got a great coaching staff, and we've also got great veteran leaders. We'll find a way to make it happen, and I promise you we'll be ready [for] Week 1."
The Broncos settled down and advanced to the red zone twice more, but got just three points from those drives, as an interception and a failed third-and-goal pass from Manning to Cody Latimer kept the first-team offense out of the end zone.
On that final failed red-zone foray for the first team, Latimer couldn't come up with the football, but TE Owen Daniels was wide open six yards deep in the end zone. Manning didn't target him, a decision he lamented after the game.
"Cody said the [defender] hit his elbow as he was about to catch," Manning said. "I mean, they brought the house. They brought everybody. As a matter of fact I don't think nobody was even covering Owen on the play. I wish I would've looked there but I was kind of keyed in on going to Cody."
DEALING WITH A MOBILE QUARTERBACK.**
Until the last series of the first half, the Broncos bottled up Colin Kaepernick. Prior to that possession, Kaepernick accounted for minus-13 yards on 0-of-3 passing with two sacks for 13 yards in losses. Von Miller and DeMarcus Ware each sacked Kaepernick once, and did a good job getting in position to contain him and prevent him from taking off into the secondary.
But with 1:39 left in the second quarter, the defense took the field without Ware and Miller; they had obviously shown enough.
"I said, 'You get those two out and let everybody continue to play,'" Kubiak recalled telling Defensive Coordinator Wade Phillips.
And although Shane Ray and Shaquil Barrett still mounted pressure, the Broncos were caught out of position and Kaepernick took off, sprinting twice for 53 yards to move the 49ers into field-goal range.
Quarterback runs were the only plays that separated the Broncos' first-team defense from solid statistics against the ground game. Kaepernick and Russell Wilson picked up 65 yards on four carries against the Broncos' No. 1 defense; opposing running backs averaged 4.32 yards per carry.
But if the Broncos' pass defense remains as dominant as it has been, that won't matter. The sacks in the first half ensured that the 49ers finished the first half with zero passing yards, and the first-team defense permitted just 33 yards through the air the entire preseason and racked up four sacks.
T.J. Ward was briefly treated on the Broncos' sideline, but was back up and standing and was fine. Omar Bolden was treated on the field, but only had the wind knocked out of him; he too, was fine.
The Broncos' first goal was to emerge from Saturday's game in good health. Mission accomplished. If Chris Harris Jr. and Emmanuel Sanders can complete their healing from training-camp hamstring injuries and the next two weeks of practice can pass without incident, the Broncos will have their full complement of first-teamers for Week 1 with the lone exception of Ryan Clady on injured reserve. That's as good a situation as the Broncos could hope to find.
Kubiak said that Harris would have played if Saturday's game was in the regular season, and that Sanders would have been "very close" to playing.