ENGLEWOOD, Colo. --The Broncos (10-4) could clinch a playoff spot Monday night.
Pittsburgh's 20-17 loss at Baltimore opened the door for the Broncos to seal their fifth consecutive postseason appearance with a win against the Bengals (11-3). Cincinnati also clinched the AFC North crown because of the Steelers' defeat.
Because of the Steelers' setback, a win or a tie in either of the Broncos' final two regular-season games would get them in the playoffs regardless of any other result.
The Broncos needed a loss or a tie by the Steelers (9-6), Chiefs (10-5) or Jets (10-5) early Sunday afternoon to have a chance to clinch a postseason berth Monday night.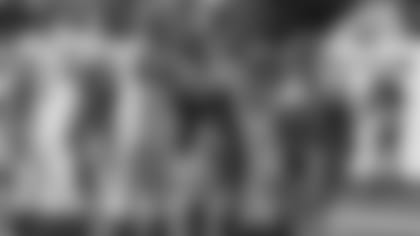 However, they need to defeat the Bengals to maintain control of their outcome in the AFC West and the race for a first-round bye.
Two Broncos wins will give them the AFC West crown and no worse than the No. 2 seed. A win and a tie will give the Broncos the division, but would not be enough to take the first-round bye if the Bengals beat the Ravens next Sunday.
If the Broncos lose to either the Bengals on Monday or the San Diego Chargers next Sunday, they could only win the AFC West if the Chiefs lose or tie against the Oakland Raiders next week.
The Patriots' 26-20 loss to the Jets also keeps the Broncos in play for the No. 1 seed in the AFC. The Broncos can get home-field advantage for the AFC playoffs with wins in their final two regular-season games, combined with a Patriots loss at Miami next week.
Because of tiebreaker advantages over the Steelers and Broncos, the 10-5 Chiefs have already clinched a playoff spot. Their 17-13 win over Cleveland, along with the Steelers' loss, puts them in the postseason for the second time in the last three years.