ENGLEWOOD, Colo. -- **Peyton Manning is expected to take part in his first practice in over a month when the Broncos take the field Wednesday, but Brock Osweiler will start Sunday when the Broncos make their first trip to Pittsburgh since 2006.
Head Coach Gary Kubiak spoke with both of the quarterbacks to let them know of the plan for the coming days.
Returning to the practice field is the next step for Manning, who had three throwing sessions of about a half-hour each last week as he continued his recovery from a torn plantar fascia in his left foot.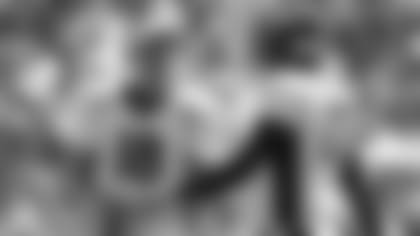 "That's the next step: that [Manning] is coming back for practice," Kubiak said at his Monday press conference. "If you're coming back to practice, then you're working toward getting back on the field and playing."
Sunday's game will mark the fifth consecutive start for Osweiler. The fourth-year veteran has compiled an 85.4 quarterback rating by completing 108 of 170 passes for 1,140 yards with five touchdowns and three interceptions since stepping in for the injured Manning late in the Week 10 loss to Kansas City.
The Broncos are 3-1 with Osweiler starting and 7-2 in Manning's starts.