ENGLEWOOD, Colo. -- **Peyton Manning's first return to Indianapolis saw the dam burst on a flood of emotion from player and Colts fans alike.
In the moments prior to the game on Oct. 20, 2013, a tribute video to the Colts' all-time passing leader played on the video boards near the top of Lucas Oil Stadium. A long standing ovation ensued. And although Manning refocused, he acknowledged that the tribute -- and the crushing buildup toward it -- left him drained and "in some ways, somewhat relieved this game is over."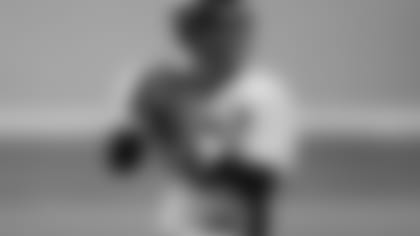 Sunday's return to the Crossroads of America is different. This time, it's just a business trip -- albeit one in which he can break two of the league's most treasured records: wins by a starting quarterback and all-time passing yards.
Still, Manning said he hasn't thought about the significance of potentially breaking those records in Lucas Oil Stadium -- often called "The House that Peyton Built" because of the momentum for the new stadium's construction that followed Manning's arrival and the Colts' rise to the league's elite in the 1990s and early 2000s.
"I think the fact that we have been there and played them -- obviously we're focused on this game, we're playing in an extremely loud place, we've got a lot on our plate each week trying to figure out what we're doing and trying to get everybody here on the same page," Manning said. "That's plenty to focus on."
While Manning downplays the significance of the return, his teammates do not.
"Being able to get that win for him in Indy, that's huge," CB Chris Harris Jr. said. "It's something that I know he probably wants very bad.
"He'll never say it to y'all [in the media], he'll never say it to us, but we know that he wants to go home and get a win."
Helping their on-field leader get a road win over a 30th NFL team -- and 16th in the AFC -- is a powerful motivation.
"Yeah, I want to win for 1-8 [Manning] for that reason. I think we want to do it as a team for that reason," RB C.J. Anderson said.
"We understand how 18 became 18 in that [city]. There's just so much history with him throwing touchdown passes and breaking records over there, and he understands that, and he understands that the crowd loves him, but they'll hate him for that 60 minutes."