ENGLEWOOD, Colo. --When you can do one thing so well, better than just about anyone, and you have the weapons to make it happen, why would you lean on anything else unless it was necessary?
This is why the Patriots' run-pass imbalance and infrequent deep passes have not been -- and will not be -- an issue for their offense.
Early in the 2014 season, a slow start to the season led to some public discussion that Brady was in decline; his quarterback rating for the first four games was 79.1. That notion turned out to be incorrect, of course, and in the 32 games that have followed, he's racked up a 102.3 rating and the Patriots have gone 26-6.
He's still the straw that stirs the Patriots' drink. And while the offense has been more efficient when he had slot receiver Julian Edelman healthy, he still marched the Patriots to 24 points against the Broncos defense in Week 12 without him, and found TE Rob Gronkowski and RB Brandon Bolden downfield for big plays.
"Brady is so smart back there and reads zone so well," said Broncos safety T.J. Ward. "Edelman and [Patriots WR Danny] Amendola seem to find the holes in the coverages. If you're in man, then they pivot away from your leverage. It's definitely something between Brady and his slot receivers."
And because of those slot receivers, Brady has been able to get rid of the ball quickly, minimize risk and cobble together drives that are metronomic and efficient.
Of the 36 quarterbacks with at least 200 total attempts this season, just 11 go deep less often than Brady, who fires passes of at least 20 yards through the air downfield on 10.74 percent of his attempts.
Going short is the way to go for Brady. Although his deep-ball quarterback rating of 86.2 is not far off the league average of 92.1, it's 17.9 points below his rating on attempts of 20 or fewer yards.
The Patriots can go deep if necessary, but Brady's rating of 104.1 inside of 20 yards is the second-highest in the league this season. So they focus on the underneath routes that allow them to sustain long drives and result in the death-by-paper-cuts that has felled many a defense against Brady.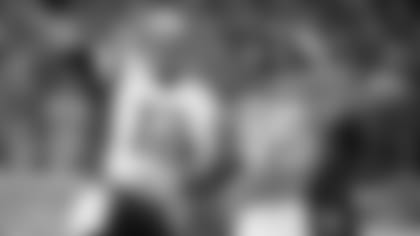 The frequency at which Brady throws is also unusual -- especially with the success Brady has enjoyed. For most quarterbacks, racking up at least 50 attempts is a prescription for disaster; according to pro-football-reference.com, teams with a quarterback who passes at least 50 times are 114-384-6.
Brady, on the other hand, is 12-7, and his 19 games with 50 or more attempts are the most all-time. To compare, Peyton Manning is 4-13 in that scenario, Drew Brees is 4-11, Matthew Stafford is 1-10, Carson Palmer is 0-7 and Eli Manning is 2-6.
"No one in football can throw it over 50 times and win except Tom Brady, and it's with or without all his guys," said Defensive Coordinator Wade Phillips. "Now they've got all their guys."
And those guys -- particularly Gronkowski and Edelman -- are so effective that the Patriots can be one-dimensional and still keep a defense off-balance; Brady keeps a defense off-balance even when it knows the pass is coming by spreading the ball around to them, Bolden, Danny Amendola, Brandon LaFell, James White, Keshawn Martin and Scott Chandler.
"They say you can't pass at every down and win. He can," Phillips said. "That's the big challenge."