Note: This is an excerpt from Andrew Mason's book Tales from the Denver Broncos Sideline, available in hardback or download from Amazon.com, Barnes and Noble, iBooks and in print from booksellers throughout Colorado.*
The 1984 season was also significant, because it was the first one under the stewardship of 40-year-old Pat Bowlen, who bought a majority, 60.8 percent stake in the team from Edgar Kaiser on March 23. Bowlen would buy the rest of the team a year later.**
The impact of Bowlen's arrival was apparent. Players who needed to be re-signed were re-signed, most notably safety Dennis Smith, a four-year veteran who was only beginning to build a Ring of Fame-worthy resume. Bowlen also invested in improvements to the team's 17-year old Logan Street headquarters.
"I think one difference (between Kaiser and Bowlen) is that Pat has a driving obsession to win," future Ring of Famer Tom Jackson said during Bowlen's first season in charge. "If organizations are built from the top down, then Pat is probably the perfect owner for us."
Added John Elway at the time: "There's no question he wants to win. The acquisitions he's made, his willingness to pay players to keep them here. Winning is the most important thing to him."
Winning meant treating his players right, a philosophy he wasted little time instituting in the franchise. An elite athlete himself – he is a lifelong runner who completed marathons and the Ironman triathlon – he understood what would satisfy his players and put them in position to succeed.
"Basically, they want to be treated like human beings, not like chattels or pieces of equipment," Bowlen said in his first year with the Broncos. "That's as much a part of it as the money they're getting paid."
Bowlen had been involved in sports before. His business interests covered oil, real estate and construction in Alberta. His construction business helped build Northlands Coliseum, which under different, corporate names remains the home of the NHL's Edmonton Oilers to this day. He provided funding to the Canadian Football League's Montreal Alouettes.
He investigated an investment for a start-up team in the upstart USFL, but decided against it, later telling the Montreal Gazette, "It is perhaps the worst investment you could ever make in professional sport."
That the USFL went belly-up less than four years after its first kickoff shows how and why Bowlen accumulated the wealth to buy an NFL team: like a cool, successful blackjack player, Bowlen possessed the intelligence, savvy and shrewdness in knowing when to hit and when to stay.
But the Broncos were different. Bowlen plunged into the business. He relocated from Edmonton to Denver. He was involved in the everyday administration of the organization until stepping back nearly three decades later.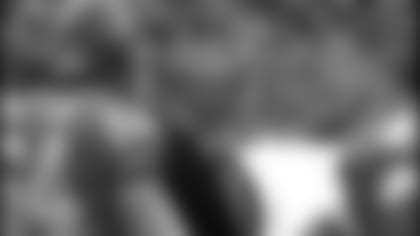 When asked during his first season how long he planned to run the Broncos, Bowlen said, "Forever."
Thirty years, two world championships, six conference championships and 15 playoff appearances later, his ledger as owner ranks among the best the game has ever known. His involvement with the owners' broadcast committee helped the league expand its television reach and revenues to stratospheric levels, making the NFL the envy of sports leagues worldwide.
At some point in the future, there could be momentum for his enshrinement into the Pro Football Hall of Fame; for now, the Broncos' success will be his legacy.
A look at Owner Pat Bowlen's 34 years with the Broncos.