ENGLEWOOD, Colo. — **At 12:20 p.m. MDT Wednesday, a double horn blasted through the practice fields of the UCHealth Training Center, ending the Broncos' four weeks of OTAs.
Observations from the team's last OTA of 2016 follow:
... After the University of Oregon's academic calendar prevented Bralon Addison from taking part in on-field work, Addison made his first — and only — OTA appearance of the spring and immediately went to work on offense and returns.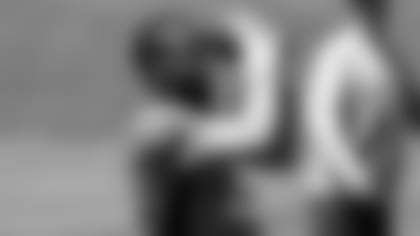 Oregon uses the quarter system for its academic calendar, and since rookies are not eligible to practice on weekdays until their school's spring term has concluded, Addison had to wait until this week for his first work since rookie minicamp.
He spent the last few weeks watching practice video on his iPad playbook.
"I was watching every practice and I was able to study the playbook on the iPad," Addison said. "It's definitely a plus to have it, but it's much better being out here and just hearing it called by a quarterback and being able to rep it against guys."
It was a solid first day for Addison. He looked smooth reading his blocks on returns and showed the quick acceleration that made him a standout at Oregon. His day wasn't perfect; he bobbled one pass in the individual period and also bobbled one punt before fielding it.
But Addison also had one of the best catches of the day during the team period. Quarter Paxton Lynch found him on a deep post route, but the pass was thrown just a bit behind Addison. However, he reached back without losing stride and cleanly caught the football for one of the longest gains of the day.
"I thought I did OK — definitely a lot of room for improvement," Addison said. "I've got a lot of time to catch up and a lot of making up to do just because I was behind being out. My plan for the next month is to just study as much as I can and make sure I have repetition with the plays and things like that."
... Running back C.J. Anderson enjoyed an excellent four weeks of OTAs and looks more comfortable than ever running behind the zone-blocking scheme as he is able to read the holes and make a split-second adjustment.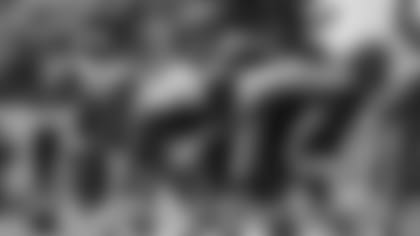 One example came when the offense was in a scenario where it had the football at its 1-yard line. Fullback Andy Janovich got out in front with a block to the right, but the hole wasn't there. As Janovich blocked, a crease opened up front to the left, and Anderson quickly pivoted and flashed through the hole for a solid gain.
... Two plays later, Janovich showed what he could do in pass protection. He picked up Shaquil Barrett off the edge and successfully guided him outside and behind quarterback Trevor Siemian, giving the second-year passer a chance to throw downfield.
... Lynch had the longest pass of the day, delivering a 70-yard touchdown pass to Bennie Fowler, who ran a go route up the right sideline during the team period.
... As was the case Tuesday, the Broncos got in some two-minute drill work for the first and second units, with the offense given a scenario involving a 26-21 deficit, 1:20 on the clock and possession at midfield.
The defense won both battles.
In the duel of first units, Kayvon Webster brought the series to a quick end by intercepting a pass in the right flat. The No. 2 defense won its round, too, forcing four consecutive incompletions after the offense drove to first-and-10 at the 11-yard line.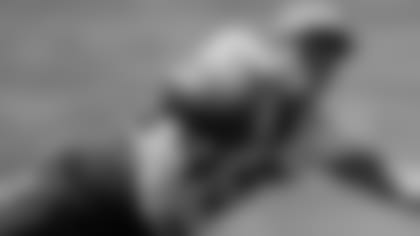 ... Rookie linebacker Sadat Sulleyman set up one of the incompletions in the fourth-down stand; his second-down rush led to a hurried throw that missed intended target Mose Frazier in the end zone.
... The final play of the No. 2 defense's stand saw one of Todd Davis' best single plays of OTAs. He stuck with coverage on Manasseh Garner as he crossed through the end zone, breaking up the pass with 1.2 seconds remaining on the clock.
... Two of the products of the Broncos' local tryout in April had strong days. Rookie cornerback Jack Tidwell (Rangeview High School) had a touchdown-saving pass deflection of a Mark Sanchez-to-Jordan Taylor attempt late in practice. Outside linebacker Eddie Yarbrough (Grandview High School) also forced an incompletion with an inside rush that forced Sanchez to settle for a throwaway.
... Practice closed with the Broncos working on specific situations such as goal-line scenarios and "Hail Mary" passes at half-speed.
... The Broncos will have one final workout and lifting session before taking their offseason break, which will end in late July. The Broncos can hold their first training-camp practice no earlier than Thursday, July 28.
On the last day before the team breaks, the Broncos finished OTAs on a high note at UCHealth Training Center. (Photos by Eric Bakke).