ENGLEWOOD, Colo. --A spirited two-hour session brought the Broncos' first week of OTAs in 2016 to a close.
Notes from the practice follow ...
... It was a big day for the secondary, which finished with three interceptions.
The first pickoff came on the third play of the seven-on-seven period when Aqib Talib jumped a Paxton Lynch pass for an interception, which would have been a touchdown in game conditions because he had nothing ahead but open field.
Two of the offense's final three passes were intercepted just before the horn sounded to end practice. The first was picked off by Antonio Glover, who stepped in front of a pass thrown for Durron Neal. Two snaps later, B.J. Lowery got to the football first in the end zone one play after he had a nice, lunging breakup of a pass from Trevor Siemian to Neal.
... Lynch and Siemian saw extensive work in the team period while Mark Sanchez continues to recover from thumb surgery.
Perhaps Lynch's best throw was on a deep post route to DeVier Posey near the end of the seven-on-seven period.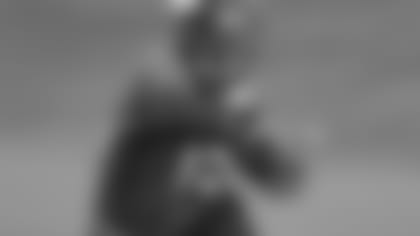 On the long pass, Lynch looked off the safety and then fired downfield for Posey, launching the pass just before Posey made his cut. The ball hit Posey in stride, and continued a trend of Lynch leading his receivers so they can make the deep receptions without turning back to adjust to the ball in flight.
... One of Siemian's best plays came on a quick out to Emmanuel Sanders. Facing pressure from Todd Davis up the middle, Siemian delivered a strike to Sanders that was perfectly placed outside near the sideline in a place where Chris Harris Jr. could not defend it.
A snap later, Siemian looked deep for Sanders again, but Harris stayed step for step with him up the left sideline, and the pass fell incomplete.
... Siemian also completed a deep touchdown pass to Cody Latimer while under pressure from Jared Crick.
... Rookie WR Mose Frazier made an outstanding reception near the sideline on a pass from Siemian during the team period. Second-year CB Taurean Nixon had Frazier properly covered, but Frazier kept his concentration to make the grab near the sideline.
... ILB Zaire Anderson earned praise from Wade Phillips at a post-practice press conference, and he looked good in coverage, in filling run gaps and when he was used in the pass rush. Anderson got inside of Cameron Jefferson to force what would have been a sack of Lynch in game conditions, and four plays later filled a hole to stop what would have been a solid Kapri Bibbs run.
... NTs Darius Kilgo and Phil Taylor did a good job mounting pressure and getting into the backfield. Taylor forced a Lynch incompletion with a quick inside rush that led to a hasty throw. Rookie defensive lineman Calvin Hertelou also showed quickness and an ability to burst into the backfield at times during the team period.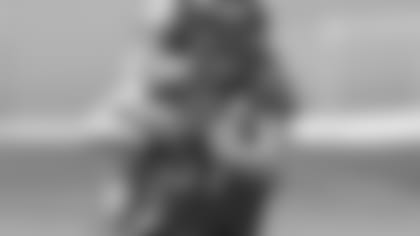 ... WR Jordan Taylor continued to make plays, displaying outstanding body control and ability to adjust to the pass in mid-air. One of his best receptions came when he made a toe-tapping grab near the sideline for a 25-yard gain from Siemian during the team period.
... Among the onlookers were former Broncos QB Jake Plummer and Texas Tech head coach Kliff Kingsbury, who was on the Broncos' practice squad in 2005.
Another coach on hand was Northwestern offensive coordinator/quarterbacks coach Mick McCall, who was Siemian's position coach during his time with the Wildcats.
McCall has a long background in Colorado football; he played and served as an assistant coach at the University of Southern Colorado (now known as CSU-Pueblo) and also was the head coach at Douglas County High School in Castle Rock and Mullen High School in Denver, where he led the Mustangs to the 1998 state title.
The first week of Broncos OTAs is in the books following Thursday's practice at UCHealth Training Center. (photos by Eric Bakke)