ENGLEWOOD, Colo. --Notes from the Broncos' second day of OTAs, held on what Offensive Coordinator Rick Dennison called a "beautiful day in Colorado" ...
... For the second day in a row, most of the work at quarterback again belonged to Trevor Siemian and Paxton Lynch. As was the case Tuesday, Mark Sanchez saw action during the individual and seven-on-seven periods. Siemian and Lynch split repetitions during team periods, alternating in four-play bursts, which allowed each of them to work with the first, second and third units.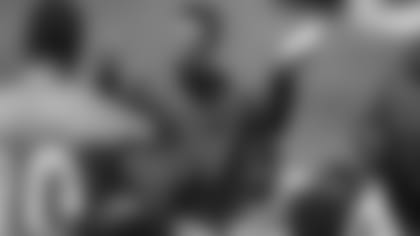 ... As was the case last year, selected veterans will receive rest days from seven-on-seven and team periods. Watching from the sideline Wednesday were WRs Demaryius Thomas and Emmanuel Sanders, ILB Brandon Marshall, DE Derek Wolfe and the entire first-team base secondary: CBs Chris Harris Jr. and Aqib Talib and safeties Darian Stewart and T.J. Ward.
... Kayvon Webster took advantage of the opportunity to move up a line, opening the seven-on-seven period by breaking up a deep attempt from Siemian to Cody Latimer. Webster stayed with Latimer step for step and tracked the football perfectly to make the play.
... The respite to Ward and Stewart opened up time for Shiloh Keo, and he responded by intercepting Lynch during the team period. Lynch was looking for Garrett Graham, but found himself under pressure from Vance Walker, leading to an errant throw that Keo nabbed.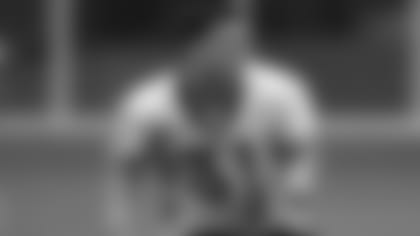 ... Third-round rookie Justin Simmons also saw plenty of work with the first-team safeties resting, and displayed outstanding versatility and range, roaming all over the place.
... Fellow rookie Will Parks made an outstanding play late in practice, displaying great closing speed to arrive out of nowhere and break up a deep Lynch-to-Taylor attempt. Earlier in practice, he made a good read of Lynch to anticipate and break up a Lynch pass to Garrett Graham near the sideline.
... Safety B.J. Lowery had a similar play when he broke up a Siemian-to-Durron Neal pass up the left sideline, diving and breaking up the pass on a low throw.
... WR Jordan Taylor overcame an early drop with a handful of catches, including the best one of the day, a spectacular one-handed, leaping catch of a deep pass from Siemian off a play-action fake.
... NT Sylvester Williams had some good moments crashing into the backfield, even though he spent time fighting through double-teams from the No. 1 offensive line. Darius Kilgo was also active in bursting through the line when he saw action.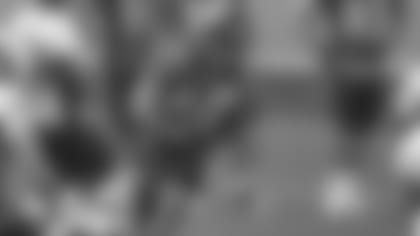 ... WR Khalif Raymond weighs just 163 pounds but he has made multiple catches in traffic the last two days. He has also demonstrated a willingness to help in the run game, getting in position to block for Cyrus Gray on a sweep to the right side during the team period.
... Although Juwan Thompson is getting a look at fullback, he can still make plays with the football, with an outstanding run upfield late in the team period. Thompson made one cut and took off through a gaping hole created by the offensive line.
... Perhaps the most well-executed run of the day came when Max Garcia and Michael Schofield pulled to the right and helped create a gaping hole for C.J. Anderson, who made his quick cut and then burst to ample daylight.
The Broncos took the field Tuesday for the first practice of Organized Team Activities. (unless otherwise noted, photos by Eric Bakke)