A few random notes on the Broncos' preseason slate of opponents, which was announced by the NFL on Thursday afternoon:
CHICAGO IS an appropriate spot to begin the post-Peyton Manning era of Broncos football. The Broncos' first game of any type after the future Hall of Famer's retirement last month will take place in the same stadium where the Manning era began with one series of work in August 2012.
Manning went 4-of-7 for 44 yards and an interception in that thunderstorm-delayed debut, which ended in a 31-3 Broncos win. In a stat that reveals the extent of the never-ending roster churn in the NFL, just two starters in that game remain with the Broncos: Ryan Clady and Von Miller.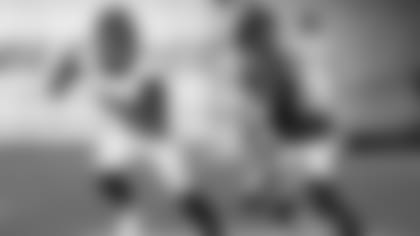 Broncos fans will also see a host of familiar faces on the Bears' sideline, from head coach John Fox and assistant coaches like Dave Magazu and Jeff Rodgers to recent signees Danny Trevathan and Omar Bolden, both of whom will be making their Windy City debuts against the only NFL team they had ever known until the free-agent signing period.
IT'S ON TO THE NFC WESTafter that. NFC West teams have been mainstays of the Broncos' preseason schedule in recent years, as the league tried to minimize travel time as much as possible for its teams during the summer slate.
Every NFC West team but the Seahawks is on the Broncos' preseason schedule this year.
The 49ers and Rams will visit Sports Authority Field at Mile High in back-to-back weeks before the Broncos travel to Glendale, Ariz., to close out the preseason against the Arizona Cardinals.
San Francisco is on the preseason schedule for the fifth consecutive year, with the 2012, 2015 and 2016 games coming in Denver. The 49ers also arrived early last year and practiced with the Broncos in advance of their preseason duel.
It is a game that promises to be rich with storylines, no matter where Colin Kaepernick ends up playing; he remains a 49er, but Head Coach Gary Kubiak acknowledged Thursday morning that he recently had a positive visit with the sixth-year quarterback.
There is also plenty of preseason history between the teams; this is their 27th preseason game since 1984 and 38th overall. They met every preseason from 1984 though 2002.
RAISING ARIZONA ... AGAIN.The last preseason game is typically set not by the league, but by the teams themselves, leading to a passel of teams who see each other almost every summer.
For the Broncos, that team is the Cardinals, in part because Arizona is their shortest non-divisional road trip -- a 602-mile flight. This will be the 11th season in the last 13 in which the Broncos close the preseason with the Cardinals.