ENGLEWOOD, Colo. -- **Like everyone else around the Broncos, Emmanuel Sanders doesn't know whether the Week 1 starting quarterback will be Paxton Lynch or Trevor Siemian.
What he does know is that the offense will be "pass-happy," no matter which young passer is at the helm.
"I had an opportunity to play in this offense my first year in 2014. I had 1,400 yards," Sanders said, referring to the unit guided by then-offensive coordinator Adam Gase, who carried forward the concepts instituted by Mike McCoy in 2012, the year he worked with then-newcomer Peyton Manning.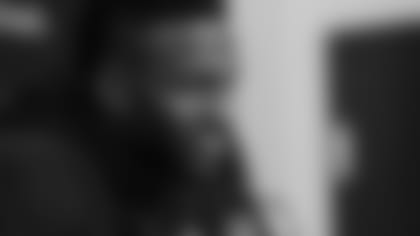 "Hopefully we can simulate that some type of way and put up points and score to help our defense. That is our goal."
Too often last year, the offense failed at that task. In a frustrating four-game December stretch that knocked the Broncos out of postseason contention, the offense mustered just three touchdowns and 36 total points.
As a result of the late fade, motivation will not be a problem for Sanders and his teammates on offense.
"It just motivated me to say, 'Last year we fell short, this year we've got to change that. We've got to do something different. We've got to get into the playoffs,'" Sanders said. "We've got to make the playoffs this year and that is the objective."
Before accomplishing that, the Broncos must choose a No. 1 quarterback.
The restoration of the offense doesn't start and end with that position. McCoy's scheme and the changes on the offensive line are the first steps toward fixing the offense's problems. Further fortification of the line and the addition of a playmaker via the draft would also help.
But the reality of the NFL in 2017 is that the quarterback's performance is the biggest factor in determining whether McCoy's offense sinks or swims.
The Lynch-Siemian quarterback competition will be the dominant storyline of the offseason, which yields an obvious initial question: Does extending their duel deep into the preseason help or hinder the efforts to make the offense into a playoff-worthy unit?
"Obviously the earlier that we can get clarity, the better. But do we want to rush that process? No," Sanders said. "We want to have the right guy."
If that is the result, the process will be worth it -- whether it's Lynch or Siemian flinging the football in that "pass-happy" attack.
"It really doesn't matter to me, honestly," Sanders said. "It's about who is going to be the right guy. In due time, we will figure that out. That guy will show up and make the necessary plays.
"Obviously, I've just got to do my job. The ball is going to come, I've got to catch it and make plays."