ENGLEWOOD, Colo. —The third quarter progressed late Sunday afternoon, and the Broncos' defense sat on the sideline as the minutes ticked past, watching the offense carve up Dallas' exhausted defense.
Fifteen plays and 7:04 of time on the game clock passed before the defense had to take the field. By that time, the offense had extended the lead to 28-10, and the defense had effectively received another halftime's worth of rest before going back onto the field, when it made quick work of the Cowboys with a Chris Harris Jr. interception two snaps later.
"It's like we were chilling," inside linebacker Brandon Marshall said. "If you let this defense rest, there's nobody that can move the ball on us."
It wasn't just the offseason that re-energized the Broncos' defense as the regular season began. It's the presence of an offense that can piece together a series of extended drives that allow the defense to stay off the field and stay fresh.
Thanks to the offense's ability to put together extended drives, the defense has been able to catch its breath far more often through the first two games. The Broncos already have three touchdown drives of at least 10 plays in just two games —- as many as they had in the entire second half of the 2016 season.
During a five-game stretch from Weeks 12-16 in which the Broncos went 1-4, opponents ran an average of 11.2 more plays than the Broncos and held the football for an average of seven minutes, 31 seconds more per game. The Broncos also ran fewer plays and lost the time-of-possession statistic in 10 of 16 games overall last season.
Understandably, this left the defense fatigued.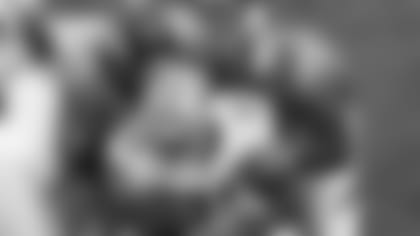 "That's another reason our defense had a rough time last year. We were on the field way too long," defensive end Derek Wolfe said.
"That's how you wear guys down. The more you're on the field as a defense, the more you're getting wore down, because out there, you're getting double-teamed, and they keep running the same play at you, and eventually you're going to get worn down."
Through two games, the Broncos have flipped those late-season numbers. They've run 19 more plays than their opponents —- 8.5 more per game, the fourth-highest margin in the league. The Broncos have also controlled the football for eight minutes, 12 seconds longer per game than their opponents, which is the third-best time-of-possession advantage behind the Panthers and Packers.
"This year is way different," Wolfe said. "We've got an offense that can go out there and score points and not just hold the ball but score points and make big plays and get first downs — and get first downs when you don't think they're going to get first downs. They're going to go get it."
And because the offense can go get it, the defense can, too.
THIRD-DOWN SUCCESS? 'IT'S ALL TREVOR'**
No team has been more effective at converting third downs than the Broncos, going 17-of-30 (57 percent) through two games.
"It's decision-making. It's ball placement. Third downs are strictly on the quarterback. You're seeing exotic pressures versus four-man rush zones, so it's all Trevor," Head Coach Vance Joseph said.
"He's been efficient. He's been smart with the football. I've been pleased with Trevor — with his whole game, not just third downs."
The third-down success has also helped Siemian post the third-best move-the-chains rate among quarterbacks in the league, with 43.3 percent of his attempts going for first downs. Only Oakland's Derek Carr and Minnesota's Sam Bradford have seen a higher percentage of their passes go for first downs.
BARBRE STEPS IN FOR BOLLES**
Joseph did not reveal his plans for replacing left tackle Garett Bolles, who is "week-to-week" because of a bone bruise in his lower leg.
"We've got a number of guys we can play [at left tackle]," Joseph said.
While Donald Stephenson is considered the "swing" backup at both tackle spots, most of the work Sunday went to Allen Barbre, who filled in because of his proficiency as a run blocker, Joseph explained.
"I thought he did fine. He held his own," Joseph said. "He blocked his guy. He had one issue with a cross-stunt, but he's an experienced player, and that's why he's here with us. He can play right tackle, left tackle, left guard or right guard. He's a guy that's very valuable to our offensive line."
"He looked good," running back C.J. Anderson said. "I like him a lot. He's a 10-year veteran. He knows how to play. That's how I look at it. Him being a 10-year vet and understanding what's going on, Allen is going to be really good for us. He's ready to step up if he has to play tackle.
On offense, Joseph gave Anderson, Siemian, wide receiver Emmanuel Sanders and the entire offensive line game balls. On defense, Joseph awarded game balls to the entire defense, but singled out outside linebacker Von Miller, cornerbacks Aqib Talib and Chris Harris Jr. for praise. On special teams, long snapper Casey Kreiter earned a game ball.
The top shots we picked out from Sunday's game against the Cowboys focused on the Broncos expressing their emotions during an exhilarating win. (Photos by Gabriel Christus unless noted)