ENGLEWOOD, Colo. -- **Mike McCoy fits Vance Joseph's desire to meld the scheme to his players' talents because he's spent much of his entire career learning how to do precisely that.
Whether he called plays on a full-time basis -- as he did in Denver from late in the 2010 season through the 2012 campaign -- or just had occasional contributions while working primarily with the quarterbacks and the passing game at large, McCoy has built a successful career on his intricate knowledge of a variety of schemes. Few coaches possess his breadth of experience, from the West Coast offense used in Carolina in 2000 and 2001, to a Dan Henning offense that traced its lineage to Don Coryell, to the Panthers' and Broncos' schemes that used the nomenclature favored by the New England Patriots.
That varied background makes him one of the game's more adaptable offensive minds -- and ready for the chance to dive back into the nitty-gritty of offensive strategy after four years as the then-San Diego Chargers' head coach.
Remember the "Wildcat" formation that briefly became a rage in the late 2000s and occasionally still pops up? McCoy was a part of its genesis, working with Henning, then Carolina's offensive coordinator, to develop plays that would eventually allow the Panthers, bogged down by injuries at quarterback, to steal a win at Atlanta late in the 2006 season.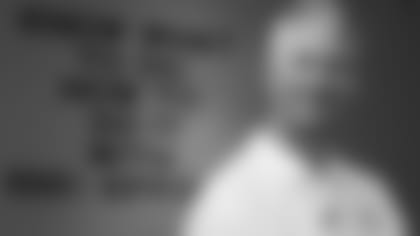 "I was with Dan Henning when we started the Wildcat, and that's where the Wildcat all came from, because Brett Basanez was the quarterback that was going to play, and he was at Northwestern, so we called it the Wildcat," McCoy recalled.
Basanez's time on the field was brief. But five years later, McCoy was in Denver for his first stint, tasked with revising the entire offense at midseason to try and extract an effective game plan for Tim Tebow, who could execute the zone-read and complete the occasional deep pass, but struggled with underneath and outside routes.
"That's what we did best with Tim," McCoy said. "A lot of the plays today with zone-read, you look back at what Tim did in this league with the offense we ran that year, that gave a lot of players that run the zone-read, and some more athletic quarterbacks, it opened some eyes to a lot of coaches that you can do this at this level."
It wasn't something that could be sustained long-term, but for the 2011 season that laid the groundwork for so much of the Broncos' success this decade, it was essential. The six-game winning streak that powered the Broncos to an unexpected AFC West crown and a subsequent wild-card win over Oakland was the launching pad for all that has come since.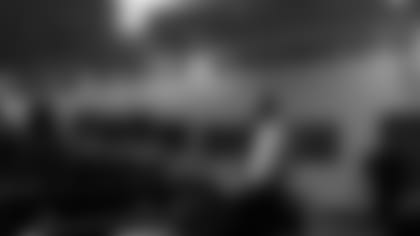 "A lot of teams hadn't seen it and they had not game-planned for this," McCoy said. "Some teams, you turn the film on, and they had no clue. You've got linebackers running into each other. They were so frustrated."
A few months later, McCoy rewrote the offense to fit Peyton Manning after the Broncos signed him. Their collaboration worked so well that he earned the San Diego head coaching job after the 2012 season, guiding them to the divisional round in his first year before a tsunami of injuries and the cloud of a potential relocation helped doom the Chargers in the last three seasons.
It didn't end the way McCoy hoped. But it was a learning experience that will help him in the future -- even though he stepped back from play-calling duties in San Diego, letting Ken Whisenhunt and Frank Reich handle the workload.
"I can say this, I've got a burning desire to call plays," McCoy said. "I did not do that the last four years. That was so hard."
In San Diego, McCoy surrendered play-calling duties to focus on coaching, mimicking what his boss in Carolina and Denver, John Fox, did after he jumped into head-coaching in 2002 after working as the New York Giants' defensive coordinator.
"When you become a head coach, there's going to be a number of things that I had to do -- and, as a first-time head coach, to learn," McCoy said. "So the first year, I brought in Ken Whisenhunt to do some things, and really, [I was going to] just be the head coach. I wanted to learn the defensive part, what the scheme was going to be and be in a bunch of meetings with them. The same thing in the kicking game."
By his fourth season in San Diego, McCoy considered assuming the play-calling responsibilities, but opted to let Whisenhunt handle them after he returned from two seasons with the Tennessee Titans as head coach. Now he will take an offense's reins once again.
"For four years, I've kind of missed that," he said. "I'm excited to get back in this and call plays."
No one could be more ready for the job.
Head Coach Vance Joseph and the Broncos introduced his three coordinators at a press conference on Tuesday: OC Mike McCoy, DC Joe Woods and STC Brock Olivo. (photos by Ben Swanson)