The offspring of one of the Broncos' greatest receivers will be among nine local prospects who will work out at a Pro Day session to be held at the UCHealth Training Center on Tuesday.
Duke wide receiver Max McCaffrey, the son of former Broncos wide receiver and current radio color commentator Ed McCaffrey, will join eight other players in working out for the Broncos' personnel department, going through the requisite testing, timing and position drills associated with a pro day.
NFL teams can hold Pro Day workouts for players who played high school or college football in the metropolitan area in which they are based.
Amazingly, Colorado, Colorado State, Northern Colorado and Air Force all fall outside the "metropolitan area" as designated by the league, limiting the Broncos to players to prospects who attended local high schools. Just two of the nine players on hand also played for Colorado college programs.
A closer look at the nine players who will work out Tuesday: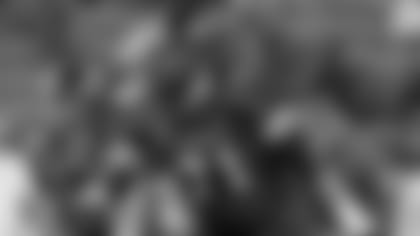 G Ben Clarke
College:Hawai'i- High school:Chatfield
Height:6-3- Weight:295
Named team MVP for the Rainbow Warriors last year, Clarke played the entire season through a fractured foot and despite that injury, allowed just four sacks. He worked at left tackle the last two seasons after starting at center during his first two, and proved as durable as he was effective, starting 55 consecutive games at UH.
Clarke worked out for NFL teams at the UH pro day, which was held at Azusa Pacific in Azusa, Calif. He projects as a guard or a center in the NFL.
S Troy Donahue
College:Dartmouth- High school:Mullen
Height:6-1- Weight:205
Although an injury ended his senior season four games early, the strong safety was a second-team All-Ivy League performer, with 26 tackles and an interception. That followed a first-team All-Ivy season in 2014 in which he intercepted four passes and pitched in some work on kickoff returns.
Donahue has been timed as low as 4.50 seconds in the 40-yard dash.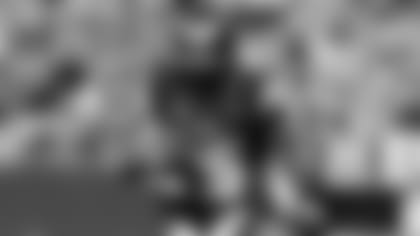 WR Joe Hansley
College:Colorado State- High school:Highlands Ranch
Height:5-10- Weight:180
Quick and versatile, Hansley averaged 12.8 yards on 21 punt returns last year to go along with his 415 yards on 28 receptions as a senior. He finished with 136 receptions for 1,842 yards and 12 touchdowns in his career.
Hansley had a vertical jump of 36.5 inches at CSU's Pro Day last month, best among all players who worked out that day.
WR Max McCaffrey
College:Duke- High school:Valor Christian
Height:6-2- Weight:194
McCaffrey caught 117 passes for 1,341 yards and 12 touchdowns in David Cutcliffe's attack the last four seasons, but caught even more eyes with a 40-yard dash at his Pro Day that was timed as low as 4.36 seconds.
McCaffrey also has 32 1/2-inch arms, as measured at the NFLPA Collegiate Bowl. He was not extended a Scouting Combine invitation.
RB Cameron McDondle
College:CSU-Pueblo- High school:Columbine
Height:5-7- Weight:211
A prolific running back for the powerhouse ThunderWolves, McDondle's career rushing total of 5,951 yards is second all-time in the Rocky Mountain Athletic Conference and 16th all-time in Division II. McDondle averaged 6.6 yards per carry in his career, including 7.4 last season, when he racked up 2,235 yards for a 171.9-yards-per-game average. He was also remarkably consistent, breaking 100 yards in 23 of his last 25 games at CSU-Pueblo.
According to KOAA-TV Ch. 5 in Pueblo, McDondle ran a 4.5-second 40-yard dash at his Pro Day, and measured at 211 pounds -- nine pounds above his college playing weight:
TE Michael Miller
College:Taylor- High school:Valor Christian
Height:6-6- Weight:235
Miller racked up career highs of 546 yards and five touchdowns on 42 receptions in 2015; all of those totals exceeded the collective production of his previous two seasons at the Upland, Ind. school. According to Taylor's athletic website, he has participated in on-campus, individual workouts with the Panthers, Cowboys, Saints and Buccaneers.
DL Taylor Sheridan
College:Montana State- High school:Rock Canyon
Height:6-4- Weight:278
Sheridan had 50 total tackles -- including 10 for losses -- 3.5 sacks and six quarterback hits last season. According to the Bozeman Daily Chronicle, Sheridan racked up 30 bench-press repetitions at 225 pounds, which was better than all but four defensive linemen at the Combine, and had a 40-yard dash timed between 4.83 and 5.1 seconds depending on who was holding the stopwatch.
"What I wanted to show is that whatever a team needs is where I'll go," Sheridan told the Daily Chronicle. "I've shown that I can get as heavy as a team needs and play at it ... I was trying to show some versatility. If they need an inside guy, an outside guy, whatever. If they need a punter, I'll do it."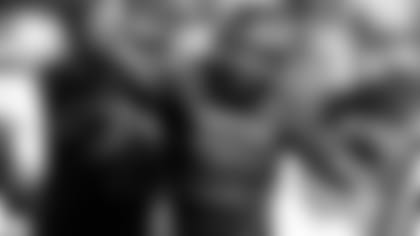 CB John Tidwell
College:Sioux Falls- High school:Rangeview
Height:6-0- Weight:191
A four-year starter, Tidwell proved to be a ballhawk, intercepting 12 passes and breaking up 50 during his years with the Cougars.
He also was a special-teams standout, blocking four kicks and averaging 18.0 yards on 36 career punt returns and 23.7 yards on 20 career kickoff returns.
DE/OLB Eddie Yarbrough
College:Wyoming- High school:Grandview
Height:6-3- Weight:259
Yarbrough finished his career as Wyoming's all-time leader in tackles for losses, posting 39 over the last four seasons. He also racked up seven sacks last year, boosting his career total to 21.
Yarbrough was a three-year starter at Wyoming, earning first-team All-Mountain West selections in 2013 and 2014.
At his Pro Day last month, Yarbrough weighed 259 pounds -- eight above his listed playing weight last year. According to NFL.com's Gil Brandt, he had 40-yard dash times of 4.75 and 4.84 seconds, a 32.5-inch vertical jump and 9-foot, 8-inch broad jump and racked up 28 repetitions on the bench press. He posted short-shuttle and three-cone drill times of 4.41 and 7.04 seconds, respectively.