DENVER —** In taking on most of life's challenges, there's a comfort in knowing that others have succeeded and that people don't have to go through them alone. That's the theme behind the YESS (Youth Empowerment Support Services) Institute, a peer mentoring program that works with Denver Public Schools to help disengaged students find academic success through relationships and tutoring with fellow students.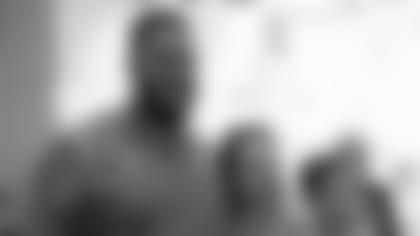 That theme is also something Broncos offensive lineman Max Garcia can relate to, as he mentioned during his speech at the institute's awards banquet at Sports Authority Field at Mile High Wednesday evening.
"I had seen it from middle school [to] high school; we had these programs as well where I'm from, so I know it means a lot and I know them just investing in other students, it takes a lot," Garcia said. "When you have a course load yourself, you have class and homework to do and you're out there helping someone else, that's big time. So just to see that the youth still cares about the youth, that's pretty incredible."
Students from North, West and Lincoln high schools were on hand to share their success stories through difficult times in their lives when they thought they were destined for failure, and the night concluded with the awarding of scholarships and other rewards for academic triumph.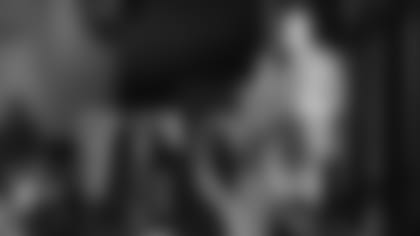 "This event here is a celebration of the awards and accomplishments of the students throughout the year," said Carlo Kriekels, co-founder and executive director of the YESS Institute. "What the YESS Program does is reengages students who are disconnected from the school. And what we do is instead of having adult mentors, we take students from their own community, who are successful, who are from the same background as they have, and we make them leaders inside the school."
With his time to make an impact, Garcia left a message of togetherness, that with their peer mentoring, no student should be on their own without hope. He could identify with some of the struggles they may encounter or had already encountered, and Garcia spoke about not just being a role model as a player but being able to do so with people who just need the helping hand, regardless of in school or in the workplace.
"It doesn't matter what type of obstacles that you face; everyone always has to overcome some type of adversity in their life at some point," Garcia said. "Being a person that came from urban life in Norcross, Georgia, I've battled through some temptations and some things I could have got caught up in, wrong decisions I could have made, but I didn't. I stayed the course and I always look to the right way to do things."
Being able to hear from a Super Bowl champion was just part of the delight shared at the banquet, but it was assuredly a big one, Kriekels said.
"We are so grateful that Max Garcia was willing to do that, because for them, they truly look up to these players, and many of these players have had a very difficult journey in their lives," Kriekels said. "They've had so many obstacles that they've had to overcome in their own lives, and for them to share that, they are now the role models because they have demonstrated that if you stick to it, that you follow your path and you have the support and receive the support to overcome these obstacles, you can become successful in your life, no matter what that success looks like."