1. PHILADELPHIA (6-1) Last week: 2
Carson Wentz's last three single-game passer ratings are 128.3, 110.7 and 126.3. Not too shabby.
2. NEW ENGLAND (5-2) Last week: 3
With just 38 points allowed in their last three games, the Patriots have found a way to shore up their scoring defense, even though they're still getting gashed for yards.
3. PITTSBURGH (5-2) Last week: 4
Pittsburgh's defense has allowed an average of 15.5 points per game, and the only time it accounted for more than 20 points allowed, it took the Bears overtime to get there (23 points in Week 3).
4. KANSAS CITY (5-2) Last week: 1
Although their offense and special teams are potent, their defense has dropped to 30th in first downs allowed per possession, 31st in net yards per series and last in getting opponents off the field without a first down; just 20 percent of their defensive series have ended in three-and-outs.
L.A. RAMS (5-2) Last week: 9 **
It's all about turnover margin; the Rams are 5-0 when they're even or better in that statistic and 0-2 when they have a negative margin.
6. MINNESOTA (5-2) Last week: 6
Only the Steelers (26 points in Week 2) have cracked 20 points on the Vikings so far this season.
7. NEW ORLEANS (4-2) Last week: 10
With home games against the Bears and Buccaneers up next, the Saints could easily be 6-2 at midseason before their schedule gets tricky; none of the teams they face between Weeks 10 and 14 has a losing record.
8. SEATTLE (4-2) Last week: 11
The 33-point outburst by the Titans at their expense in Week 3 looks like the aberration; the Seahawks haven't allowed more than 18 points in any of their other games this season.
9. BUFFALO (4-2) Last week: 15
Buffalo has just three turnovers this season, allowing it to overcome a defense that has bent, but not completely broken, in the last four games. After allowing just 234.5 yards per game in Weeks 1 and 2, foes have averaged 397.5 yards per game in the Bills' last four games. The Bills still managed to win three of those thanks to takeaways; they've forced at least two turnovers in five of their six games.
10. HOUSTON (3-3) Last week: 12
Three of the Texans' next four games are against the NFC West, including road trips to Seattle and Los Angeles that bracket a game against the fading Colts.
11. CAROLINA (4-3) Last week: 5
They've turned the football over three times in three of their last five games. They lost all three.
12. WASHINGTON (3-3) Last week: 13
Four of the six teams the Redskins have played are 5-2 or better. Three of the next four they face are 4-2 or better, and they won't see another team with a losing record until Nov. 23, when they face the New York Giants.
13. MIAMI (4-2) Last week: 18
Matt Moore is a solid insurance policy to have; teams with Moore under center are 15-13 when he starts. In his last dozen starts, he has a 23-8 touchdown-to-interception ratio and a 100.1 rating.
DENVER (3-3) Last week: 7 **
After two weeks, the Broncos ranked fifth in net points per possession and sixth in first downs per series. They now sit 23rd and 20th in both categories, reflecting their recent struggles.
Defense is keeping the Broncos alive; they lead the league in fewest yards allowed on a per-game and per-possession basis and rank second in yards allowed per play.
15. ATLANTA (3-3) Last week: 8
The Falcons are moving the football, but it isn't translating to points; they rank first in net yards and first downs per possession, but just 11th in net points per series.
16. JACKSONVILLE (4-3) Last week: 16
Odd-numbered-week Jacksonville (Dr. Jekyll) is the best team in football, a 4-0 juggernaut with a plus-107 point differential (an average of plus-26.8 points per game). Even-numbered-week Jacksonville (Mr. Hyde) is an 0-3 mess with a minus-34 point differential and two home losses by multiple scores. This is Week 8, and it is a bye. Advantage: Jaguars.
17. DALLAS (3-3) Last week: 22
The Cowboys offense has hit its stride; Dallas has increased its point total from 17 to 28 to 30 to 31 to 40 in its last five games.
18. DETROIT (3-3) Last week: 17
The Lions forced three or more turnovers in four of their first six games, but still lost two of those games, in part because the offense has failed to surpass 260 yards three times so far this season.
GREEN BAY (4-3) Last week: 14 **
On the positive side for the Packers, their 17 points against the Saints marked their highest tally when throwing for fewer than 100 yards since 1994.
20. TENNESSEE (4-3) Last week: 26
The Titans only face one team with a winning record before Christmas Eve.
21. L.A. CHARGERS (3-4) Last week: 23
They beat the odds in winning their third consecutive game despite mustering just 14 first downs and 242 yards. Since 2010, teams with fewer than 15 first downs and 250 yards have a winning percentage of just .194, according to pro-football-reference.com.
22. CHICAGO (3-4) Last week: 27
Since 1983, just four teams have won games in which they attempted eight or fewer passes and completed four or fewer of them, according to pro-football-reference.com. John Fox was the head coach for three of those four teams, including the Bears last Sunday.
23. BALTIMORE (3-4) Last week: 24
Their defense is mid-tier to slightly-above-average on a per-possession basis -- 14th in net points, 14th in net yards and 11th in first downs -- and that isn't enough to overcome an offense that ranks in the league's bottom six in those three categories.
24. OAKLAND (3-4) Last week: 29
The Raiders' potential has two significant roadblocks: a slate that has them away from Oakland until after Thanksgiving and the toughest remaining schedule in the league; its foes' average winning percentage is .591.
25. N.Y. JETS (3-4) Last week: 25
The Jets rank 24th in per-possession offensive efficiency and 23rd in the same metric on defense, and they are 26th in point differential on a per-game basis. There was a smoke-and-mirrors element to their 3-2 start, and their recent results reflect this.
26. CINCINNATI (2-4) Last week: 20
After falling at Pittsburgh, their home game against the struggling Colts this weekend is a must-win before what appears to be a make-or-break three-game road trip against the Jaguars, Titans and Broncos.
27. TAMPA BAY (2-4) Last week: 21
The Bucs are "Patriots lite" -- they're not quite as good on offense and not quite as inefficient on a season-wide basis on defense. But while the Patriots are improving, the Bucs are skidding; their seasons have tracked in different directions since Nick Folk's errant placekicks cost the Bucs a potential Week 5 win over the Pats.
28. ARIZONA (3-4) Last week: 19
No David Johnson and no Carson Palmer likely means no chance for the Big Red, whose defense has slid back to the middle of the pack this year and can't carry the team.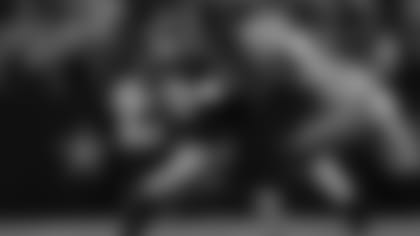 29. N.Y. GIANTS (1-6) Last week: 28
Rookie tight end Evan Engram has 54 percent of the Giants' gross passing yards and both of their offensive touchdowns the last two weeks since injuries ransacked their receiving corps. If he maintains his pace of the last two games for the rest of the season, he would finish the year with 981 yards, the most for a rookie tight end since Mike Ditka in 1961 (1,076 yards on 56 catches).
30. INDIANAPOLIS (2-5) Last week: 30
The Colts' two wins came against teams that are a combined 0-14.
31. CLEVELAND (0-7) Last week: 32
The Browns' team-wide quarterback rating of 54.6 (47.8 for DeShone Kizer, 71.9 for Kevin Hogan and 50.5 for Cody Kessler) is the worst for any team through seven games in 12 years, since the 2005 49ers (53.6), according to pro-football-reference.com.
32. SAN FRANCISCO (0-7) Last week: 31
The close losses stopped, and a cross-country trip to Philadelphia this week is likely to be painful. But the 49ers play the Cardinals and Giants in successive weeks after that, and they should get at least one win from that homestand.