The rankings incorporate offensive, defensive and special-teams metrics, with a focus on yardage per play, adjusted per-possession efficiency (including points per possession) and the rate at which teams gain and prevent first downs. Strength of schedule and error rates (penalties and giveaways) are also factored into the calculation.*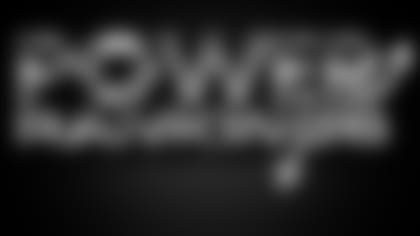 Possession data is adjusted to eliminate kneeldowns or other obvious scenarios where the offense is not attempting to advance the football.**
1. New England Patriots (9-0)
Last week: 1
The Patriots are not the only undefeated team, but they continue to distance themselves from everybody else as they improve their overall statistical metrics.
2. Carolina Panthers (9-0)
Last week: 2
"They are just efficient. It's not going to be 500 yards of offense and 40 points. It's [a team that is] going to possess the football, wear you down eventually. Again, a lot of teams think they are going to make this team drive the length of the field and you are going to make a mistake. They do not."
-- Titans head coach Mike Mularkey
3. Cincinnati Bengals (8-1)
Last week: 3
4. Arizona Cardinals (7-2)
Last week: 4
5. Minnesota Vikings (7-2)
Last week: 11
A three-phase win in a hostile environment (Oakland) was arguably the Vikings' most complete performance of the season to date. However, the next four games against the Packers, Falcons, Seahawks and Cardinals will provide a litmus test, as all of the Vikings' wins have come over teams with losing records.
Denver Broncos (7-2)**
Last week: 5
Two-thirds of the Broncos are top-shelf. The defense leads the league in yardage allowed per play and first-down rate and is fourth in adjusted per-series efficiency. The special-teams are second in overall efficiency, thanks to improved punting from Britton Colquitt, Brandon McManus' continued accuracy and the home-run threat from returner Omar Bolden.
But the offense is 27th in adjusted per-possession efficiency, 26th in yardage per play and 26th in first-down rate after its worst game of the season. With the other two phases clicking, a league-average offense would be enough for a championship run.
7. Seattle Seahawks (4-5)
Last week: 8
8. Green Bay Packers (6-3)
Last week:
9. Kansas City Chiefs (4-5)
Last week: 14
In the RPI segment of the Power Rankings, the Chiefs rank fifth, thanks to a grueling schedule that has already included six games against teams with at least six wins. Kansas City's first nine opponents are a combined 51-31; its remaining foes are a collective 21-43. They are hot, and poised to stay that way. The Broncos need to snap out of their recent spin quickly, or they could face a dogfight for the division crown.
10. Pittsburgh Steelers (6-4)
Last week: 13
11. Buffalo Bills (5-4)
Last week: 17
12. Atlanta Falcons (6-3)
Last week: 10
Other teams got better while the Falcons stood still on their bye. Their once-powerful offense has averaged just 1.52 points per possession in its last four games, and Atlanta's defense is not yet consistent enough to compensate for that sort of inefficiency.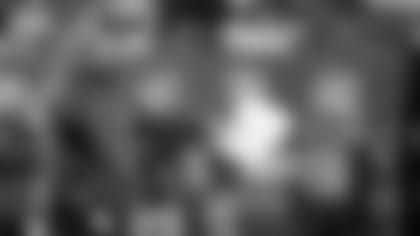 13. New York Giants (5-5)
Last week: 13
No one has come closer to beating the Patriots than the Giants, who have gone 5-3 since an 0-2 start, but are just a late special-teams meltdown (at New Orleans) and a near-interception by Landon Collins away from winning seven of their last eight games. When they return from their bye, they'll be in no worse than a tie for first place. But their final six opponents are a combined 33-21, including the undefeated Panthers in Week 15 and the surging Vikings seven days later.
"We just played against the Super Bowl champion and you played to the very end," said Giants head coach Tom Coughlin. "We had our chances to win and we didn't win. So clean up a few things and let's go."
14. New York Jets (5-4)
Last week: 7
15. St. Louis Rams (4-5)
Last week: 9
16. Philadelphia Eagles (4-5)
Last week: 12
17. Oakland Raiders (4-5)
Last week: 16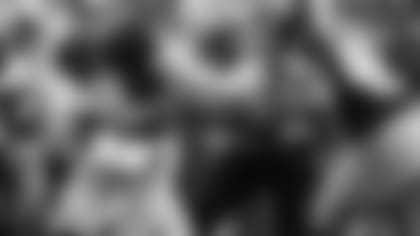 18. Washington Redskins (4-5)
Last week: 30
Washington has quietly developed a reasonably efficient offense that is 11th in adjusted per-possession efficiency, 14th in first-down rate and eighth in first-down rate on pass plays.
But the team hasn't won consecutive games since October 2014, and the chances of following up last week's explosion agains the Saints with another win are slim, given that they travel to 9-0 Carolina on Sunday.
19. Indianapolis Colts (4-5)
Last week: 21
20. Houston Texans (4-5)
Last week: 25
21. Miami Dolphins (4-5)
Last week: 24
22. Baltimore Ravens (2-7)
Last week: 18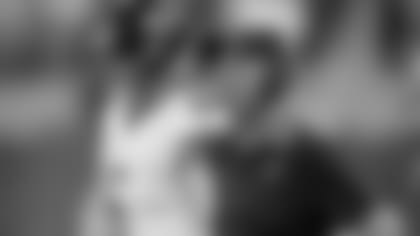 23. Chicago Bears (4-5)
Last week: 27
The Bears are 4-3 in the seven games Jay Cutler has started and completed. They've averaged 24.8 points per 60 minutes when he's at the helm of the offense. They took the 7-2 Vikings to the last play in a 23-20 defeat at home in Week 8.
This is a team that can give the Broncos trouble, even without considering the ample motivation for Jay Cutler, John Fox and other players and coaches with Broncos connections.
24. Tampa Bay Buccaneers (4-5)
Last week: 22
They had the good fortune to catch the Cowboys just before Tony Romo's return, and responded with -- by far -- their best defensive performance of the season, which led head coach Lovie Smith to refer to it as "old Buc-ball."
25. Dallas Cowboys (2-7)
Last week: 19
Just one win during Romo's absence would have been enough to keep the Cowboys as viable contenders in the sluggish NFC East. Five of Dallas' seven consecutive losses came by seven points or fewer. It would come as no surprise if the Cowboys strung together some wins, but even to get to a modest 9-7, the Cowboys would need to be perfect in a seven-game stretch that includes trips to Green Bay and Buffalo and a Thanksgiving date with the undefeated Panthers. That seems too much to ask.
26: Tennessee Titans (2-7)
Last week: 20
27. New Orleans Saints (4-6)
Last week: 23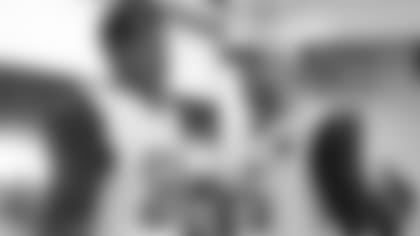 28. Jacksonville Jaguars (3-6)
Last week: 31
The Jaguars' three wins have come by a combined eight points; their six losses by a collective 71 points, leaving them with a minus-63 net point differential that reveals just how far they have to go. But they don't play another team with a winning record until Week 15, and four of their next five games are at home. Their next three opponents (the season series with the Titans sandwiching a game against San Diego) are a combined 6-21; the overall record of their remaining foes is 24-40.
"There's a gleam," as Marty Schottenheimer said, followed by, "Let's get the gleam." The Jaguars are sub-par across the board in offensive, defensive and special-teams metrics, but Blake Bortles is improving and has multiple quality targets now that Julius Thomas is healthy. If the Jaguars can build off their recent momentum, they could be one of the most interesting stories of the next seven weeks.
29. San Francisco 49ers (3-6)
Last week: 26
30. San Diego Chargers (2-7)
Last week: 28
31. Cleveland Browns (2-8)
Last week: 29
When the Browns return from their Week 11 bye, the record will be secondary to learning about Johnny Manziel and whether he can be the future of the franchise. But the record is poor -- 3-13 in the team's last 16 games dating back to last season, when the Browns faded from playoff contention with five consecutive losses.
32. Detroit Lions (2-7)
Last week: 32
---
The rankings are culled from 30 different statistics:
Wins
Point differential
Ratings Percentage Index
Penalty rate
Opponents' penalty rate
Giveaway rate
Adjusted per-possession efficiency (yardage and points per possession)
Yardage per play
Move-the-chains rate
Yardage per pass play
First-down percentage on pass plays
Yardage per rush
First-down percentage on rushing plays
Takeaway rate
Adjusted per-possession efficiency
Yardage per play
Move-the-chains rate
Yardage per pass play
First-down percentage on pass plays
Yardage per rush
First-down percentage on rushing plays
Kick block rate
Kickoff-return average
Punt return average
Net punting average (which incorporates opponents punt returns)
Punting touchback rate
Punting inside-the-20 rate
Touchback percentage on kickoffs
Opposing kickoff-return average
Placekicking efficiency