The rankings incorporate offensive, defensive and special-teams metrics, with a focus on yardage per play, adjusted per-possession efficiency (including points per possession) and the rate at which teams gain and prevent first downs. Strength of schedule and error rates (penalties and giveaways) are also factored into the calculation.
Possession data is adjusted to eliminate kneeldowns or other obvious scenarios where the offense is not attempting to advance the football.
Arizona Cardinals (2-0)**
Last Week: 1
Two brutally efficient performances powered the Cardinals to the top for the second consecutive week. Arizona is the only team in the top 10 in error rate (sixth), offensive first-down rate (second), offensive possession efficiency (third), defensive first-down rate (third) and defensive possession efficiency (10th).
2. Green Bay Packers (2-0)
Last week: 8
3. Dallas Cowboys (2-0)
Last week: 7
4. Cincinnati Bengals (2-0)
Last week: 5
5. Denver Broncos (2-0)
Last week: 3
It's all about the defense, which ranks fourth in possession efficiency, second in yardage allowed per play and first in first-down rate. In those same statistics, the offense ranks 28th, 32nd and 31st.
6. Pittsburgh Steelers (1-1)
Last week: 10
No team has more adjusted points per possession (3.79) than the Steelers, which is more than enough to outweigh their mediocre figure in points-per-possession allowed (2.37 points, good for 21st).
7. New England Patriots (2-0)
Last week: 2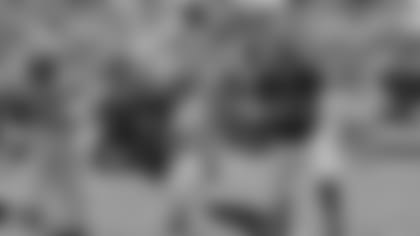 8. Carolina Panthers (2-0)
Last week: 22
The biggest risers on this week's countdown boast one of the league's most efficient defenses in per-possession efficiency (third), yardage per play allowed (first), and first-down rate (second). Carolina is also seventh in error rate. Powerful, mistake-free football could be enough to propel the Panthers to their third consecutive NFC South title.
9. Kansas City Chiefs (1-1)
Last week: 9
10. Atlanta Falcons (2-0)
Last week: 14
The Falcons rank eighth in offensive possession efficiency and fifth in defensive possession efficiency, putting them in the top 10 in spite of being undefeated by a the length of a talon.
11. Buffalo Bills (1-1)
Last week: 4
12. San Diego Chargers (1-1)
Last week: 6
13. New York Jets (2-0)
Last week: 20
14. San Francisco 49ers (1-1)
Last week: 11
Minnesota Vikings (1-1)**
Last week: 27
It would have been nearly impossible for the Vikings to do worse than they did in a Week 1 thumping at the hands of the 49ers. The Vikings' offense was steady and consistent, averaging 2.6 points per possession and one first down every 3.2 plays.
16. Miami Dolphins (1-1)
Last week: 18
17. Seattle Seahawks (0-2)
Last week: 24
18. St. Louis Rams (1-1)
Last week: 13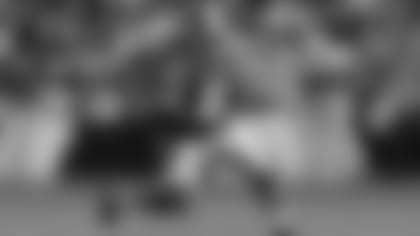 19. Washington Redskins (1-1)
Last week: 30
The Alfred Morris/Matt Jones ground game has attracted plenty of notice, but it needs to become more consistent at moving the chains. Washington's rank was lower than expected thanks to a first-down rushing rate that is just 24th in the league (one every 5.29 carries).
20. Philadelphia Eagles (0-2)
Last week: 25
21. Tennessee Titans (1-1)
Last week: 23
22. Jacksonville Jaguars (1-1)
Last week: 28
23. Baltimore Ravens (0-2)
Last week: 12
24. Indianapolis Colts (0-2)
Last week: 16
The Colts are immolating themselves with mistakes, which is why they ranked 31st in error rate, ahead of only the Bills. That happens when you give the football away eight times -- five on interceptions and three on lost fumbles -- in two weeks.
25. Oakland Raiders (1-1)
Last week: 29
26. Detroit Lions (0-2)
Last week: 17
27. Houston Texans (0-2)
Last week: 15
No one took a bigger tumble than the Texans last week, thanks to a mistake-prone performance (one interception and 10 penalties) and an inefficient offense that averaged just 3.7 yards per play, 4.1 yards per pass play and just 1.21 points per possession.
28. New York Giants (0-2)
Last week: 19
29. Cleveland Browns (1-1)
Last week: 31
30. Chicago Bears (0-2)
Last week: 21
31. New Orleans Saints (0-2)
Last week: 26
32. Tampa Bay Buccaneers (1-1)
Last week: 32
Why are the Bucs behind the Saints, despite beating them? Because last year's results still come into play until Week 4, and the Bucs' adjusted strength of schedule -- weighing the opponents last year along with those of 2015 -- is 30th.