The rankings incorporate offensive, defensive and special-teams metrics, with a focus on yardage per play, adjusted per-possession efficiency (including points per possession) and the rate at which teams gain and prevent first downs. Strength of schedule and error rates (penalties and giveaways) are also factored into the calculation.
Possession data is adjusted to eliminate kneeldowns or other obvious scenarios where the offense is not attempting to advance the football.
1. New England Patriots (4-0)
Last week: 3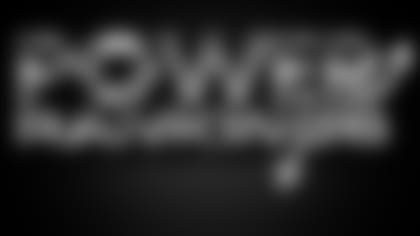 In the first four weeks, defense held the Patriots down a bit, keeping them out of the top spot. But the Patriots' adjusted per-possession defensive efficiency rose to 19th and their yardage allowed per play and first-down rate are now 17th and 21st.
Those rankings aren't great, but with an offense ranked at or near the top in most metrics and a low error rate (thanks to just two turnovers), the Patriots are strong enough elsewhere to make up for a defense that sits in the lower end of the middle tier.
2. Arizona Cardinals (4-1)
Last week: 6
Bruce Arians' team makes up for a weak strength of schedule with an offense that ranks No. 2 in adjusted per-possession efficiency, a defense that is third in the same category and the best net point differential in the league (plus-20.0 points per game), all of which got huge boosts in their rout of the Lions last Sunday.
3. Green Bay Packers (5-0)
Last week: 3
Denver Broncos (5-0)** Last week: 4
Two of the Broncos' three phases are outstanding. You know about the defense, which is first in yardage per play, third in first-down rate and second in adjusted per-series efficiency. But the special teams are also top-shelf, with Brandon McManus drilling 100 percent of his placekicks and more blocked kicks or punts (two) than anyone else in the league.
5. Cincinnati Bengals (5-0)
Last week: 5
6. Atlanta Falcons (5-0)
Last week: 2
The Falcons racked up yardage in last week's win, but were sloppy; Matt Ryan threw three interceptions and the Falcons fumbled three times (but lost only one). Atlanta's defense also ranks in the league's bottom 10 teams in adjusted per-series efficiency (25th), yardage allowed per play (24th) and first-down rate (30th).
7. Carolina Panthers (4-0)
Last week: 7
8. New York Jets (3-1)
Last week: 9
It wasn't that the Jets got better, it's that some teams -- most notably the Seahawks in the fourth quarter at Cincinnati -- got a bit worse.
9. New York Giants (3-2)
Last week: 12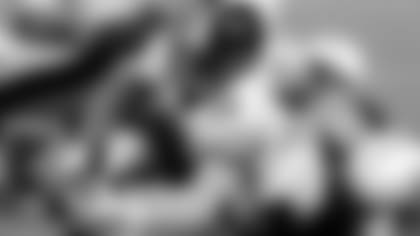 10. Pittsburgh Steelers (3-2)
Last week: 8
Here's why the Steelers dropped two spots despite a thrilling, last-gasp road win: a poor move-the-chains rate in San Diego (one every 4.31 plays on offense and one every 3.14 plays on defense; the league average is one every 3.54 plays). The pass defense is allowing a first down once every 2.70 plays; Pittsburgh is the only winning team with a first-team rate worse than once every 2.75 pass plays.
11. Seattle Seahawks (2-3)
Last week: 10
12. Buffalo Bills (3-2)
Last week: 13
13. Philadelphia Eagles (2-3)
Last week: 20
14. Tennessee Titans (1-3)
Last week: 18
There's not much variance in the middle, and that's why the Titans moved up despite their loss to the Bills. Tennessee held the Bills to 209 total yards and 4.2 yards per play and forced Buffalo to go three-and-out on four of nine possessions. Tennessee is 17th in adjusted per-possession offensive efficiency, 16th in yardage per play and sixth in first-down rate; in those same statistics on defense, the Titans are seventh, 10th and sixth. They're also 14th in net points, bolstered by a 28-point rout of Tampa Bay in Week 1.
15. Oakland Raiders (2-3)
Last week: 14
16. Minnesota Vikings (2-2)
Last week: 15
Baltimore Ravens (1-4)** Last week: 17
18. Dallas Cowboys (2-3)
Last week: 16
19. St. Louis Rams (2-3)
Last week: 11
Drop to dead last in adjusted per-possession offensive efficiency and first-down rate (moving the chains once every 3.99 plays), and a steep decline is what you get. In the raw rankings, just 10.4 points separate the Rams from No. 13 Philadelphia (consider that 12.8 points separate No. 2 Arizona from No 3 Green Bay), so some wild variance is expected.
20. Washington Redskins (2-3)
Last week: 19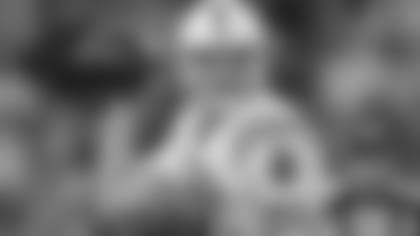 21. Indianapolis Colts (3-2)
Last week: 25
By far the lowest-ranked team with a winning record (the next closest team, Buffalo, is 12th), Indianapolis has done just enough to get by with two wins under Matt Hasselbeck. Their division, the AFC South, also has the lowest average ranking of any in football (22.25).
22. Cleveland Browns (2-3)
Last week: 22
23. San Diego Chargers (2-3)
Last week: 21
24. Kansas City Chiefs (1-4)
Last week: 22
25. Tampa Bay Buccaneers (2-3)
Last week: 28
Jameis Winston is starting to show some promise, and the Bucs now rank 11th in yardage per pass play and 10th in first-down rate on pass plays. That's a good starting point, although the Bucs rank 31st in error index (turnover rate and penalty rate) and must improve.
26. Jacksonville Jaguars (1-4)
Last week: 27
27. Chicago Bears (2-3)
Last week: 31
The offense averages 2.22 points per possession with Jay Cutler at quarterback and 0.48 when he's not. (The league average is 2.07.) The defense also appears to feed off Cutler's presence, and has inched into the league's top half in adjusted per-series efficiency (15th) and yardage per play allowed (16th).
28. Houston Texans (1-4)
Last week: 29
29. New Orleans Saints (1-4)
Last week: 24
30. Miami Dolphins (1-3)
Last week: 26
How do you fall four slots without playing a game? Significant improvement in overall efficiency from the Bucs, Jaguars, Bears and Texans, even though two of those teams lost.
31. San Francisco 49ers (1-4)
Last week: 31
Detroit Lions (0-5)** Last week: 30
After some tough losses in the first four weeks, the NFL's only winless team finally played like it against the Arizona Cardinals. The Lions are now 31st in adjusted per-possession offensive efficiency and 26th in the same category on defense. Slightly better-than-average special teams (12th) aren't enough to compensate.
---
The rankings are culled from 30 different statistics:
Wins
Point differential
Ratings Percentage Index
Penalty rate
Opponents' penalty rate
Giveaway rate
Adjusted per-possession efficiency (yardage and points per possession)
Yardage per play
Move-the-chains rate
Yardage per pass play
First-down percentage on pass plays
Yardage per rush
First-down percentage on rushing plays
Takeaway rate
Adjusted per-possession efficiency
Yardage per play
Move-the-chains rate
Yardage per pass play
First-down percentage on pass plays
Yardage per rush
First-down percentage on rushing plays
Kick block rate
Kickoff-return average
Punt return average
Net punting average (which incorporates opponents punt returns)
Punting touchback rate
Punting inside-the-20 rate
Touchback percentage on kickoffs
Opposing kickoff-return average
Placekicking efficiency