The rankings incorporate offensive, defensive and special-teams metrics, with a focus on yardage per play, adjusted per-possession efficiency (including points per possession) and the rate at which teams gain and prevent first downs. Strength of schedule and error rates (penalties and giveaways) are also factored into the calculation.
Possession data is adjusted to eliminate kneeldowns or other obvious scenarios where the offense is not attempting to advance the football.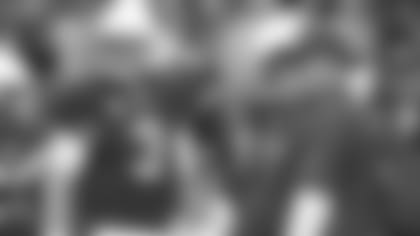 1. Arizona Cardinals (1-0): Other quarterbacks are more efficient, but none might be more essential to their team's success or failure than Carson Palmer, who shredded a depleted New Orleans defense. Arizona gained 43.27 yards per possession, sixth-best in the league. Its defense was 25th in yardage per possession, but 12th in points per possession allowed (1.72 points).
New England Patriots (1-0)
3. Denver Broncos (1-0):Denver's defense allowed a league-best 0.6 points and 17.5 yards per possession, and that latter figure was inflated by the Ravens' end-game drive that ended with Darian Stewart's end-zone interception. An interesting note: of the five teams that averaged fewer than 25 yards per possession, the Broncos were the only winners. Denver's defensive performance was so overwhelming that when combined with a low error rate and the quality of the opponent, the Broncos still ranked high.
4. Buffalo Bills (1-0):The Bills are the only team in the top five ranked below 12th in the error index (penalties and giveaways per touch), checking in at 28th, usually the domain of the stragglers. But solid rankings in adjusted points per possession (10th on offense, 13th on defense) made up for it.
Cincinnati Bengals (1-0)

San Diego Chargers (1-0)

Dallas Cowboys (1-0)
Green Bay Packers (1-0)
Kansas City Chiefs (1-0)
Pittsburgh Steelers (0-1)
San Francisco 49ers (1-0)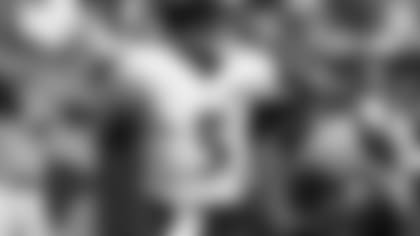 12. Baltimore Ravens (0-1): Baltimore also came within one pass of winning in Denver, where the Broncos are 30.19 percent better since 2002 than they are on the road.
St. Louis Rams (1-0)

Atlanta Falcons (1-0)
15. Houston Texans (0-1): The Chiefs were in prevent mode when Ryan Mallett took over at quarterback, but nevertheless the difference in possession efficiency was striking. The Texans averaged 5.0 points and 53.5 net yards per possession with Mallett, compared with 1.2 points and 23.5 yards on the drives led by Brian Hoyer.
Indianapolis Colts (0-1)

Detroit Lions (0-1)
Miami Dolphins (1-0)
New York Giants (0-1)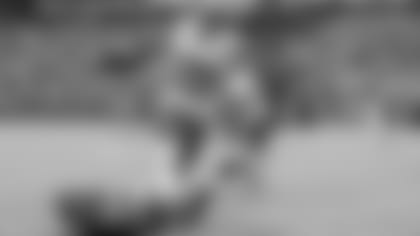 20. New York Jets (1-0): It was all about Cleveland's mistakes and the Jets' field position. The Jets' average drive-start position was at their 45-yard-line; four yards farther upfield than anyone else (Kansas City's was at its 41). Cleveland ranked dead last in the error index; the Jets cannot expect future opponents to be so charitable.
Chicago Bears (0-1)

Carolina Panthers (1-0)
23. Tennessee Titans (1-0): Middling rushing offense and a lousy opponent conspired to drag down the Titans' rating, although they ranked among the league leaders in per-drive efficiency after eviscerating the hapless Buccaneers.
24. Seattle Seahawks (0-1): Seattle's mark will surely rise in the coming weeks -- but perhaps not for at least another week with a trip to Lambeau Field lurking. For now they are docked because of a poor performance in St. Louis last week, which resulted in league rankings of 20th in adjusted points allowed per possession allowed, 27th in yardage allowed per play and 23rd in first-down rate allowed.
Philadelphia Eagles (0-1)

New Orleans Saints (0-1)
Minnesota Vikings (0-1)
Jacksonville Jaguars (0-1)
Oakland Raiders (0-1)
Washington Redskins (0-1)
31. Cleveland Browns (0-1): A spate of giveaways and penalties placed the Browns dead last in the error index, which accounts for 10 percent of the ranking.
32. Tampa Bay Buccaneers (0-1): Broadway plays are reviewed on Opening Night, and the Bucs couldn't even get the curtain lifted properly, let alone memorizing their lines. The Bucs have dropped 18 of their last 20 games dating back to December 2013, were better than only the Browns in the error index and ranked 28th in offensive possession efficiency and 25th in defensive possession efficiency.