On camera and via the written word, it's the four edition of the mailbag. If you want to get into the next mailbag, tweet @MaseDenver to #AskMase, and as always, unusual queries welcome.
@MaseDenver how can the broncos fix their kick coverage woes. Always seems to be a sore spot each year and was evident again in SF. #AskMase — jamieandconnie (@jamieandconnie) August 19, 2014
Give it time. They're still settling their units, so it's too early to jump to conclusions about this year's kick coverage units.
You're correct in this being a "sore spot" last year; the Broncos were 32nd in average kickoff return allowed (29.3 yards) and 23rd in punt-return average allowed (9.8 yards). But they were 7th and 2nd in the same categories in 2012, which was an improvement from 20th and 19th in 2011. Better health will be crucial; the kickoff and punt coverage units were indirectly affected by the numerous injuries elsewhere, which led to a chain reaction that forced changes on special teams. Consider their averages in the first 10 games of the regular season (24.5 yards allowed per kickoff return, 9.6 per punt return) compared with the final six (35.3 and 10.1, respectively).
The Broncos were relatively healthy in 2012, and their coverage success reflected that. If they can maintain the composition of the units through most of 2014, the results should stabilize.
@MaseDenver Much has been said about B.Marsh's run stop efficiency. Coverage is also important at ROLB. How has his looked so far? #AskMase — Dalton C Hancock (@DaltonCHancock) August 22, 2014
Solid enough to be working as one of the two linebackers in the nickel package even before Danny Trevathan was lost for six to eight weeks after suffering a medial tibial impaction fracture in his left leg. Most of his best work against San Francisco was against the run, so the jury is still out, but he's had some good preseason work in the past against the pass, and in practice was not a liability when he dropped into coverage. But remember that the first three quarterbacks the Broncos will face in the regular season are mobile: Indianapolis' Andrew Luck, Kansas City's Alex Smith and Seattle's Russell Wilson. His capacity to get into proper position to keep the quarterback corralled might be more important than what he does in coverage.
It's the 53-man roster, injured reserve or nothing for Vickerson, because the physically unable to perform list is out of the question. You cannot be placed on the regular-season PUP list unless you are on the preseason PUP list and have not participated in a training-camp practice. Once you step onto the field for practice, you're ineligible for the preseason or regular-season PUP list. There will be some tough roster decisions looming in the next week, and the depth at defensive tackle could make the choices there among the most difficult.
"No Fly Zone" has been used so often that the Broncos can't claim that for themselves. Just this year, it's been attached to the secondaries of the Saints, Cardinals, Michigan State, Florida State or Clemson. It's clichéd. Time to try again. "Lionbacker" is only for Danny Trevathan; it's not a unit name -- at least not for an NFL team outside of Michigan.
As for the defensive line -- let's break them up between the tackles and the edge rushers. The tackles, it's easy: "Dancing Bears." That's straight from the parlance of Defensive Coordinator Jack Del Rio. I don't have a good nickname for the defensive ends; again, we'll turn to social media. But in May, Von Miller suggested to KUSA-Ch. 9 that he and could be "Mr. Miyagi and the Karate Kid." (I wouldn't want to be Daniel LaRusso in that comparison. Too whiny. Even if he did land "Ali with an 'I,' played by Elisabeth Shue. In the 1980's, every guy who was socially awkward had a crush on her because The Karate Kid made it seem plausible that with a few lessons of "wax on, wax off," you, too, could get a girl like that.)
I'm not a nickname guy. Never have been. But perhaps you are. Use the Facebook comments below or tweet @MaseDenver, and let's crowdsource this.
@MaseDenver #askmase I see that u love sandwiches. If P. Manning, D. Thomas & O. Franklin were sandwiches, what kind would they be? — Amy Torres (@amytorres111) August 21, 2014
Wow, what a great question.
Franklin, when he gets going, overpowers everything he sees with mass and power, and he has a spicy feistiness to him. Thus, he is the Hogzilla, a tsunami of bratwurst, pulled pork and bacon on a hoagie roll topped with your choice of barbecue sauces -- I recommend the blueberry chipotle, which has a nice kick to it -- at the 12 Bones Smokehouse in Asheville, N.C.
Manning is the best sandwich I've ever had: the Z-Man at Oklahoma Joe's in Kansas City, Kan. Like Manning himself, it's a collection of disparate elements that don't seem like they fit a template -- smoked brisket, provolone cheese, onion rings, dill pickle slices and barbecue sauce. Just as you might look at Manning outside of a football milieu and think of anything but "greatest quarterback of his generation," you'd read the ingredients of the Z-Man and you wouldn't think "perfect complement of flavors."
But in both cases, it all works. Often imitated (Arby's offered its version of the Z-Man), but impossible to duplicate. Each is a unique masterpiece of its field. (And I'm sure this comparison will drive Kansas Citians mad.)
Demaryius Thomas … hmmm … what you want here for the proper comparison is a sandwich that is more than you'd expect -- when what you're expecting is pretty darn good. I think back to the year he was drafted, and being wowed by his efficiency per catch, blocking and overall athleticism; he looked the part of a dominant NFL receiver. But he's been better than my expectations -- and remember, that started happening before Manning's arrival, as he broke out working with a scattershot quarterback.
Thus, I turn to the shrimp po'boy sandwich at the Market by the Bay in Daphne, Ala., right off Interstate 10, roughly a 15-minute drive from Ladd-Peebles Stadium, where the Senior Bowl and its practices are held.
There's four, maybe five seats in the place; you take out, or you grab fresh seafood to take home. Everything's practically fresh off the boat, so my expectations are high, humble as the surroundings may be. (Remember, you're not too far from Bayou La Batre, the coastal hamlet immortalized in Forrest Gump where Hurricane Carmen jump-started his shrimpin' business.) Then you open your styrofoam container, and you think that the restaurant had exhausted Mobile Bay of shrimp -- thick, meaty, the best of the catch. They're fried, but not heavily so -- you want to see some shrimp meat through the breading -- and leak from the hoagie roll and spill all over the container. Here's my sandwich from 2012, after I'd eaten the shrimp that spilled from it. With lettuce, tomato, some mayonnaise and a bit of hot sauce, it's perfect, and better than any po'boy I've had in Louisiana.
@MaseDenver Now that you're an author will be appearing in videos in a tweed jacket with elbow patches while smoking a pipe? #AskMase — Mike DeCicco (@Mikedecicco) August 19, 2014
Actually, it's tweed patches on a leather blazer, ruining two perfectly good jackets!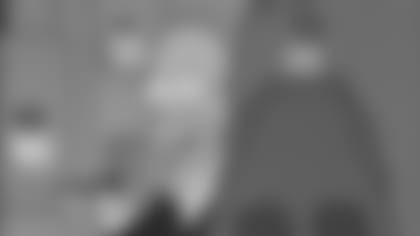 Please join the conversation @MaseDenver, where I'm talking Broncos -- and anything else that arises.