Why is nobody talking about Will Grier? What is the knock on him? I could see him being a late No. 1 or early second-round pick.
Arm strength and the ability to hit deep passes on a regular basis. He didn't have as much pop on the ball during Senior Bowl practice as some other quarterbacks there, starting with Missouri's Drew Lock and Buffalo's Tyree Jackson. There is also a belief in some circles that his prodigious numbers at West Virginia were a product of then-head coach Dana Holgorsen's scheme.
But the most disappointing aspect of Grier's performance at the Senior Bowl was his accuracy, or the relative lack thereof, during the practices. His selling point is pinpoint short-to-intermediate accuracy, and that week, too many of his passes sailed off-target. I think the sweet spot for Grier would be at some point in the third or fourth rounds. But there are other quarterbacks in the middle to late rounds who could provide better value and upside, including Jackson, Auburn's Jarrett Stidham, Mississippi's Jordan Ta'amu, Washington State's Gardner Minshew and Boise State's Brett Rypien.
I think there are quality late round picks -- Brett Rypien would certainly be one -- but one quarterback I think would give the Broncos that updated-type offense would be Jordan Ta'amu! If you look at his stats, rating [and[ completion percentage he's up there at or above all the front-runners. I'd like to see him come to the Broncos. I have a feeling he would be a good future QB for us.
Statistics aren't everything, of course. However, it is interesting that his adjusted-completion percentage last season (per Pro Football Focus) was 72.4 percent, which places him behind 11 quarterbacks who were at the NFL Scouting Combine last week.
Ta'amu had an outstanding week at the East-West Shrine Game, although one thing about which I am concerned is the fact that his production against Southeastern Conference competition last season while at Mississippi was relatively pedestrian.
If you use the NFL's passer-rating formula, Ta'amu's rating against non-conference competition was 134.1, as he completed 68.6 percent of his passes, averaged 11.7 yards per attempt and threw 12 touchdowns against one interception. Against SEC foes, his rating was 86.3. His completion percentage dropped to 61.2; his average per attempt fell to 8.5 yards and his touchdown-to-interception ratio was 7-7.
I like Ta'amu's feel for the pass rush, ability to throw on the move and the touch he displays on deep passes. But he's something of a project who could be in the mix on Day 3. That means you're intrigued by him, but you're also not planning your long-term future around him and remain in the market for a first-round quarterback in 2020 if you decide to wait at least one more year to address that issue.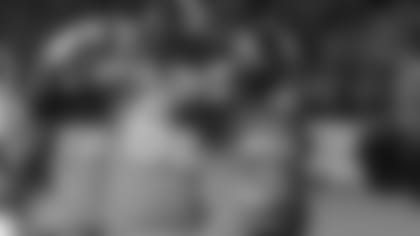 What happened to sportsmanship and the Mile High Salute? The Mile high Salute was very, very classy. No excessive celebrations & all the "in your face" stuff. Future athletes are watching!!
Phillip Lindsay did the Mile High Salute after some of his touchdowns last year. Other Broncos have done it in the past to sustain this franchise tradition. It seems like the things of which you speak are alive and quite well, thank you.
I like the [reported] trade for Joe Flacco, but I'm intrigued with the possibility of trading for Josh Rosen! What do you think; could they use Flacco as a bridge to Rosen?
If the Broncos didn't like Rosen enough to take him when he was available with the No. 5 overall pick last year, what would have changed to make them want to acquire him as a quarterback of the future today? Obviously, the asking price may be different now, and things could change, but, I don't see Rosen as a significant possibility at this time -- if he were to be made available.