ENGLEWOOD, Colo. --Where the depth chart at a position stacks up in June is not necessarily where it will be in August or September; last year's roster offered plenty of evidence of that.
But Mark Sanchez was the first quarterback up Tuesday, leading the No. 1 offense with Trevor Siemian and Paxton Lynch behind him guiding the second and third units.
This was a marked change from the previous three weeks, which saw the quarterbacks rotating between the first, second and third units.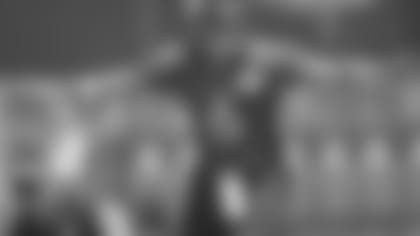 "Trying to settle down a little bit this week and work that way," Kubiak said. "I may change next week; I don't know. But that was our priority this week: to settle down and work that way."
Kubiak said he would have a depth chart established going into training camp, but that doesn't mean it will stick; as always, it's fluid.
Last year at this time, Gino Gradkowski and Ben Garland were on the No. 1 offensive line; neither made the 53-man roster heading into the regular season.
It's June. Hundreds of repetitions in seven-on-seven and team periods are still to come.
"I'm just trying to rep them all," Kubiak said of the quarterbacks. "Going into this week, we wanted to set presence as far as exactly how we worked, and not move too many guys in with centers and those type of things."
It's not so much about the passing with Sanchez as the command as it is the presence, experience and leadership and how he can convey those in the huddle. Given that he is the only quarterback on the roster to have thrown a regular-season pass, those are the qualities he needs to continue showing in order to win the job.
The leadership Sanchez displayed in bringing his passing targets together for throwing sessions in early April continues to manifest itself.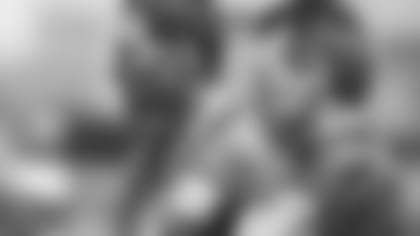 "Huge," running back C.J. Anderson said when asked about the magnitude of Sanchez's leadership in the huddle.
"The good thing with Mark is just experience: [going] to two AFC championships, being a leader, being that type to control the huddle and demanding it. He's done it before.
"So when we're in there and he's saying, 'Come on guys, listen up,' we're not playing off, 'Oh, that's Sanchez.' We're listening up and we're trying to help him win."
The confidence is there, to the point where he is willing to say publicly that he expects to be the starter heading into training camp.
"I think you have to expect that. That's the way you have to compete," he said. "There's no second-guessing yourself. When you get on the field, you've got to be the baddest dude out there and play your butt off."