ARLINGTON, Va. –Broncos quarterback Demaryius Thomas is spending part of his offseason visiting United States military members stationed overseas.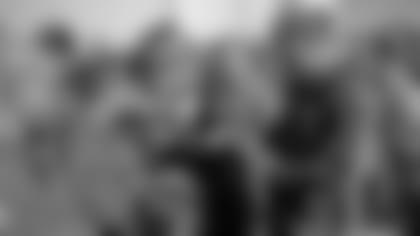 The tour is led by the second highest-ranking military officer, Admiral James A. Winnefeld Jr., and includes wide receivers Vincent Jackson and Austin Collie, former
Boston Red Sox pitcher Curt Schilling and members of the Dallas Cowboys Cheerleading Squad. The group is scheduled to visit six countries and a ship at sea on the tour.
The USO lifts the spirits of America's troops and their families millions of times each year at hundreds of places worldwide. It provides a touch of home through centers at airports and military bases in the U.S. and abroad, quality entertainment and innovative programs and services.
The group also provides critical support to those who need it the most, including forward-deployed troops, military families, wounded warriors and families of the fallen. The USO is a private, non-profit organization, not a government agency. Its programs and services are made possible by the American people, support of corporate partners and the dedication of  volunteers and staff.
Manning's teammates Von Miller and Champ Bailey are also scheduled to embark on an overseas tour to visit troops this offseason.