KANSAS CITY, Mo. --Once again, the Broncos are well-represented among the Pro Football Hall of Fame finalists. What kind of cases do they have for induction?
In 2013, I took a look at the case for some key Broncos nominees. With a few edits, let's revisit the reasons why each is worthy of consideration: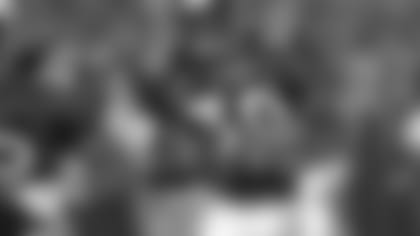 RB TERRELL DAVIS (1995-2002)
Worth noting:Eleven men have won Super Bowl and NFL MVP awards. Six of the eight who are eligible for the Hall of Fame are enshrined: Bart Starr, Roger Staubach, Terry Bradshaw, John Elway, Joe Montana and Steve Young. Davis and fellow nominee Kurt Warner are the notable exceptions to this. (Tom Brady, Peyton Manning and Aaron Rodgers are also in the Super Bowl/NFL MVP club, but none are eligible for induction.) Davis is also the only non-quarterback on this list.
Davis' problem is a short career span, even though he had a stretch where he was clearly the best at what he did. It's why the process of Hall of Fame evaluation can't lean on fixed standards and milestones, but must be variable to account for factors beyond the player's control, like injuries. The fact that Davis has made it into the selection room as a finalist last year helps his cause.
S STEVE ATWATER (1989-98)
Worth noting:Atwater is one of the two first-team All-1990's safeties (along with Green Bay's LeRoy Butler) and made the Pro Bowl in eight of his 11 NFL seasons, including a final 1999 season with the New York Jets. Atwater, like Davis, has seen his case hurt by a relatively short career span, but played at a Pro Bowl level in 72.7 percent of his seasons and started in three Super Bowls.
Worth noting:Every eligible defensive back with at least nine Pro Bowl selections -- as Lynch had in his 15-season career, 11 of which came with Tampa Bay -- is in the Pro Football Hall of Fame. That's an impressive tally made even more notable when considering that Lynch had limited college experience at safety and did not become a full-time starter until his fourth NFL season. That was in part due to the steep learning curve the former Stanford quarterback and then-Florida Marlins farm-system pitcher faced in moving to defense.
His years on a Buccaneers defense of the late 1990s and early 2000s that is arguably one of the best units in recent NFL history also help his cause. He was a finalist last year and given the underrepresentation of safeties, could have some momentum for induction.
LB KARL MECKLENBURG (1983-94)
Worth noting:According to the numbers kept by Pro-Football-Reference.com, Mecklenburg is one of just five players since sacks became an official statistic in 1982 with at least 1,000 tackles and 70 or more sacks. The others include three Hall of Famers (Rickey Jackson, Bruce Smith and Reggie White) and Cornelius Bennett, who, like Mecklenburg, is perennially on this list but remains overlooked.
Worth noting:An offensive lineman's glory is often reflected, and that's the case for Nalen, whose proficiency is reflected in the consistency of the Broncos' running game while he played. The runners changed, but the 1,000-yard seasons remained the same, and Nalen blocked for six different running backs who combined for 11 1,000-yard seasons.
HEAD COACH DAN REEVES (1981-92)**
Worth noting:Reeves is one of eight coaches to take four teams to Super Bowls. Six are in the Hall of Fame. One is still coaching and not yet eligible (Bill Belichick). The exception is Reeves, and if the losses in the four games -- including Super Bowl XXXIII when coaching the Falcons -- are the excuse, that doesn't hold up, because Bud Grant and Marv Levy were also 0-4 in the Super Bowl and they're enshrined.
Worth noting:He's the most accomplished undrafted receiver of all time, but draft status really shouldn't matter when determining Hall of Famers; it's all about performance.
Smith's numbers compare favorably with those of other recent inductees at wide receiver, and he is perhaps the best undrafted wide receiver in league history.
K JASON ELAM (1993-2007):
Worth noting:In 15 Broncos seasons, he etched his name all over the Broncos' record book. He finished his career with 1,983 career points, and ranked sixth all-time when he retired in 2010 (he now ranks eighth in scoring).
OL MARK SCHLERETH (1995-2000)**
Worth noting:The more time passes, the more impressive Schlereth's contributions appear. Although he was selected to just two Pro Bowls, he was a key cog in two of the defining offensive lines of their era: Washington's "Hogs" and the Alex-Gibbs-led line in Denver that helped launch a string of 1,000-yard runners. Schlereth started and made Pro Bowls with both of his teams and persevered through 29 surgeries during his career.
RB CLINTON PORTIS (2002-03)
Worth noting:He was a part of the blockbuster Champ Bailey trade in 2004, but he was also a scene-stealer during his two seasons with the Broncos, which included a Pro Bowl appearance, 2002 NFL Offensive Rookie of the Year honors and 3,099 yards over his two seasons in Denver -- which were two of the three best seasons in his career.
Portis evolved into more of a plowhorse after being traded to Washington and remained effective, but injuries limited him to just 13 games in the 2009 and 2010 seasons, and he fell 77 yards short of gaining 10,000 for his career.