ENGLEWOOD, Colo. --Head Coach Gary Kubiak said there was no change regarding the status of his quarterbacks and that he would not formulate a plan for the coming week until he sits down with Peyton Manning later Tuesday or sometime Wednesday.
"Nothing's changed. We'll proceed just like we have," Kubiak said.
Manning had four throwing sessions between Wednesday and Sunday with an off-day on Christmas as he dialed back his work following a week in which he practiced twice on Dec. 17 and 18 but sat out Dec. 19 because of soreness in the foot in which he suffered a torn plantar fascia.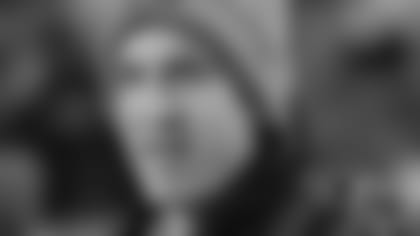 "He worked really well last week," Kubiak said. "He had four good days of work, so we'll sit down and talk about it and see where we go from there."
But the continued monitoring of Manning's status was just the tip of the iceberg as the Broncos continue to deal with a litany of injuries longer than a 5-year-old's Christmas wish list to Santa Claus.
"We're just kind of beat up in general," Kubiak said.
Exacerbating matters is the fact that the Broncos' work week is shortened because of Monday Night Football, **while the Chargers have four extra days to rest and prepare after playing in Oakland last Thursday night.
"It's a quick turnaround. When you play that much football on a given night, it takes a lot out of you," Kubiak said. "So we've got to really do a good job with them this week. We're going to have a lot of guys that are probably going to be right up to game-day [decisions], but I think we'll get there."
Kubiak added that he would adjust the practice schedule. Wednesday's session will become a walk-through period that will be held in the evening to give his players an extra few hours in the day to recover.
"The most important part will be how fresh I can get them," Kubiak said.
... ILB Brandon Marshall's ankle injury is the Broncos' biggest health concern headed into Sunday's game with San Diego. "It got rolled up. He's got a very sore ankle," Kubiak said, adding that Marshall was not at the UCHealth Training Center on Tuesday because he had to attend a funeral.
... Safeties T.J. Ward and Darian Stewart "are okay" after starting and having their repetitions monitored closely Monday night. Ward played 39 of a possible 72 snaps in his return from a sprained ankle, while Stewart saw action on 45 plays and three special-teams snaps.
Kubiak said Ward was "sore" on Tuesday, but that he "took a step back in the right direction" with how he came through the game.
"The plan was to play somewhere in the 30s to get through a game, and hopefully [with] no setbacks, so I would say he did that," Kubiak said.
Stewart came though the game "fine," said Kubiak, who added that Omar Bolden could potentially return from a hamstring injury this week.
... Kubiak did not have any further updates on Osweiler, who continues to deal with shoulder and elbow injuries but played the entire game.
... RB C.J. Anderson returned in overtime after suffering a back injury late in regulation when he was hit and fumbled. "I'm better. I'm as good as 16 weeks of football [permits]," he said, adding that he expects to be good to go next Sunday.
... Kubiak said that WRs Demaryius Thomas and Emmanuel Sanders were both banged up emerging from the game. Thomas' hamstring is "sore," while Sanders hurt his ankle when he came up hobbling in the second half. Kubiak expects both to be okay and play Sunday.
"I think everybody gave it up last night," Kubiak said. "So in general, we're beat up. But our frame of mind is really good. I think we'll work through that, and I think [Sanders] will be fine when we get to Sunday."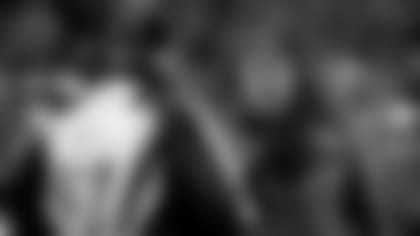 ... Kubiak said his confidence in Brandon McManus is unshaken after a shanked 45-yard field-goal attempt at the end of regulation that forced Monday's game into overtime.
McManus has now missed one placekick in five consecutive games dating back to the Week 12 win over the New England Patriots.
"I think he's had a fine year," Kubiak said. "I know he didn't hit that ball well [at the end of regulation], but he comes right back and makes a big kick [in overtime]. He's going to have to make some more. That's part of his job, and he's going to have to kick in some pressure situations and he's a young player, but I think he's worked extremely hard to win his job this year, and he's won it through is performance.
"We'll just keep going here, and he'll bounce back to work. He's a very hard worker. I know he'll step to the plate and do a very good job for us."
... While acknowledging that Malik Jackson did grab a face mask on the play that drew a 15-yard penalty with 6:07 remaining in the third quarter, Kubiak described the delay in the penalty call -- perhaps derived from throwing the flag after seeing a replay on one of the video boards -- as "interesting."
"I can't speak for the league. I don't know. I know it [the call] happened very late," Kubiak said. "There was a face mask on the play; there's no doubt about that, and you're almost to the next play and here it [the flag] comes. But I think there are some things going on differently in how games are being viewed and people that are involved in situations and those type of things, and that just looks like one of those situations that took place.
"[Referee] Ed [Hochuli] was very honest with me and said that he got late information. It's kind of hard to argue with that. I know they're trying to do the best job they can."