ENGLEWOOD, Colo. —** The Broncos made their third defensive signing of the day Monday when outside linebacker Kasim Edebali put pen to paper on a one-year deal.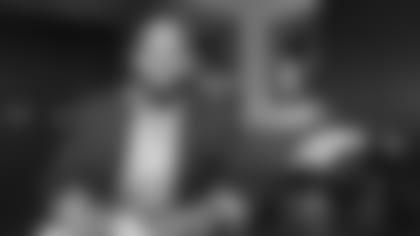 Edebali played the previous three seasons in New Orleans, appearing in each of 48 possible games and starting twice. He tallied 54 tackles, eight sacks, three passes defensed and one forced fumble with the Saints.
The former Boston College eagle made his way to the NFL as a college free agent in 2014 after a stellar collegiate career that featured 40 starts in 49 game appearances. Edebali's final season featured multiple accolades, including second-team All-ACC honors as awarded by conference coaches, a share of the program's Paul Cavanaugh Award and served as team co-captain.