ENGLEWOOD, Colo. -- **Vernon Davis knew about the trade rumors for weeks -- "particularly to the Denver Broncos," as he said in an interview with KKFN-FM 104.3 on Monday afternoon after the Broncos and 49ers announced the trade that brought the two-time Pro Bowler to Denver.
But nothing was going to happen on the trade front with any team until Davis proved that he was healthy after missing two games because of a knee injury.
He'd caught eight passes for 109 yards in the two games he started and finished before being injured, so his productivity level remained high for his position. But he needed to do that again to seal any potential trade.
With 10 catches for 85 yards in the 49ers' last two games, it was mission accomplished. And just over 24 hours after he finished his work in the 49ers' 27-6 loss to the St. Louis Rams, the deal was done.
Davis was on his way to a new start with a championship contender after nine-plus seasons in which he became the most productive tight end in the 49ers' proud 70-season history.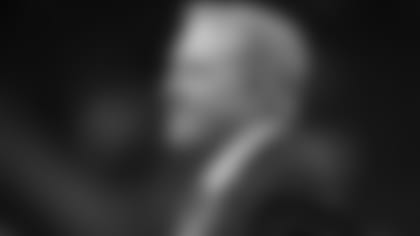 "That was obviously the important thing: that he was healthy," Broncos Executive Vice President and General Manager John Elway said in a one-on-one interview Monday afternoon. "He's played the last three weeks, so I think he's in good shape.
"He's still a good football player, and he's got the experience and can really stretch the field and he can still really run and he really creates matchup problems for the defense. So we think he's a great addition."
And the price was right in the deal. The Broncos will send their sixth-round picks in the 2016 and 2017 drafts to the 49ers, while receiving their 2016 seventh-round pick and Davis.
The expected haul of compensatory picks also factored into the Broncos' consideration before making the trade. They expect to receive four compensatory picks in next year's draft for the free-agent departures of TE Julius Thomas, LG/RT Orlando Franklin, NT Terrance Knighton and safety Rahim Moore.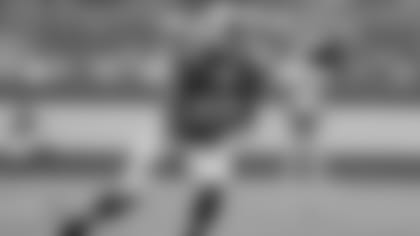 "That all goes into the equation," Elway said. "You factor that into the compensation that you're trading. I think that he's still got a lot of football ahead of him."
Davis' contract expires after this season. The Broncos could receive a compensatory pick if he departs via unrestricted free agency next spring, and Elway said that potential pick was part of the value of the trade.
However, Elway did not close the door on the idea of re-signing Davis in the upcoming offseason.
"We get a chance to know him these final nine or 10 weeks this year, and maybe he's back next year. Who knows? We'll see what we've got," Elway said.
"We still think he's got a lot of football left in him -- not only this year -- whether it's here or somewhere else. We'll visit that and see what happens."
MAKING A MOVE AT THE DEADLINE
This is the Broncos' first trading deadline deal since 2011, when they sent WR Brandon Lloyd to the St. Louis Rams in exchange for a fifth-round pick one day before the deadline, which at the time came the Tuesday after Week 6.
A year later, the deadline was pushed back two weeks, and now sits at 2 p.m. MST on the Tuesday after Week 8. The change has spurred "a little bit more" activity, Elway said, but nothing like the other major professional sports, because of the nature of football.
"Just because it's always hard with the system and the way football is set up, there's a lot more that you're running offensively and defensively and the knowledge that someone would have to have," Elway said. "Whereas basketball is a little easier, and baseball is especially easier. It's a little tougher in football.
"We're still not going to see a lot going on."